Siberut Island - Mentawai Culture & Photography Tour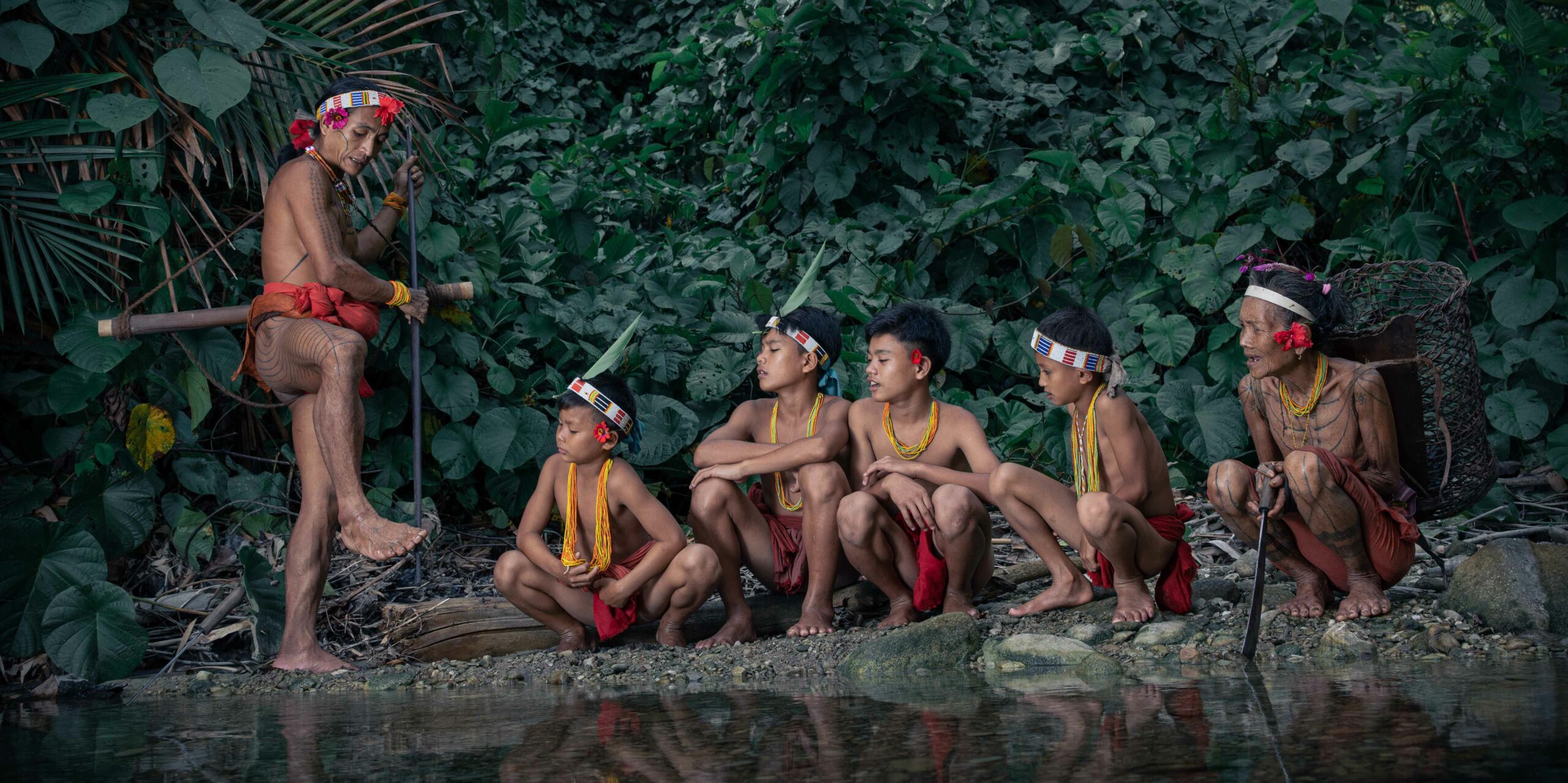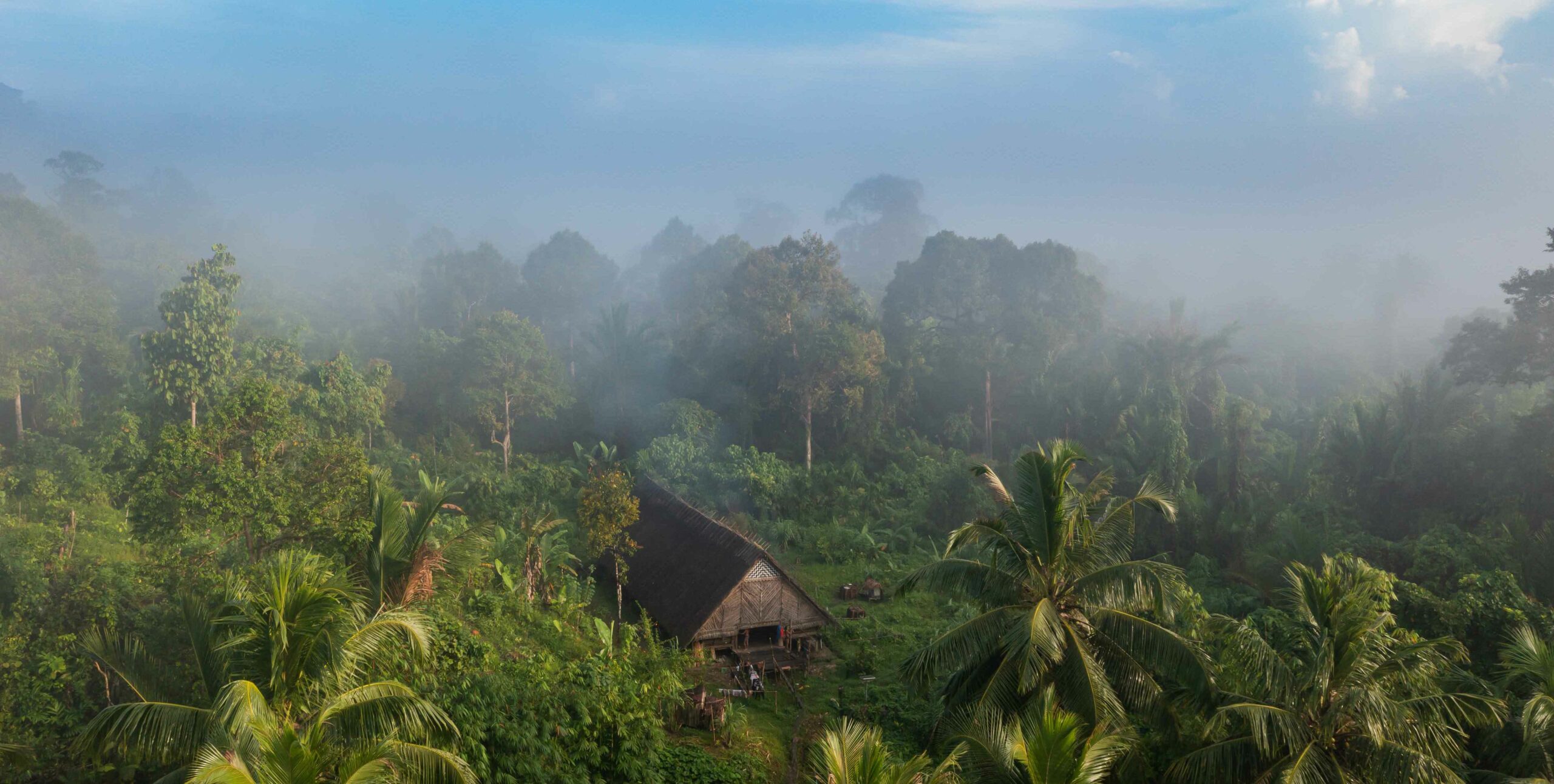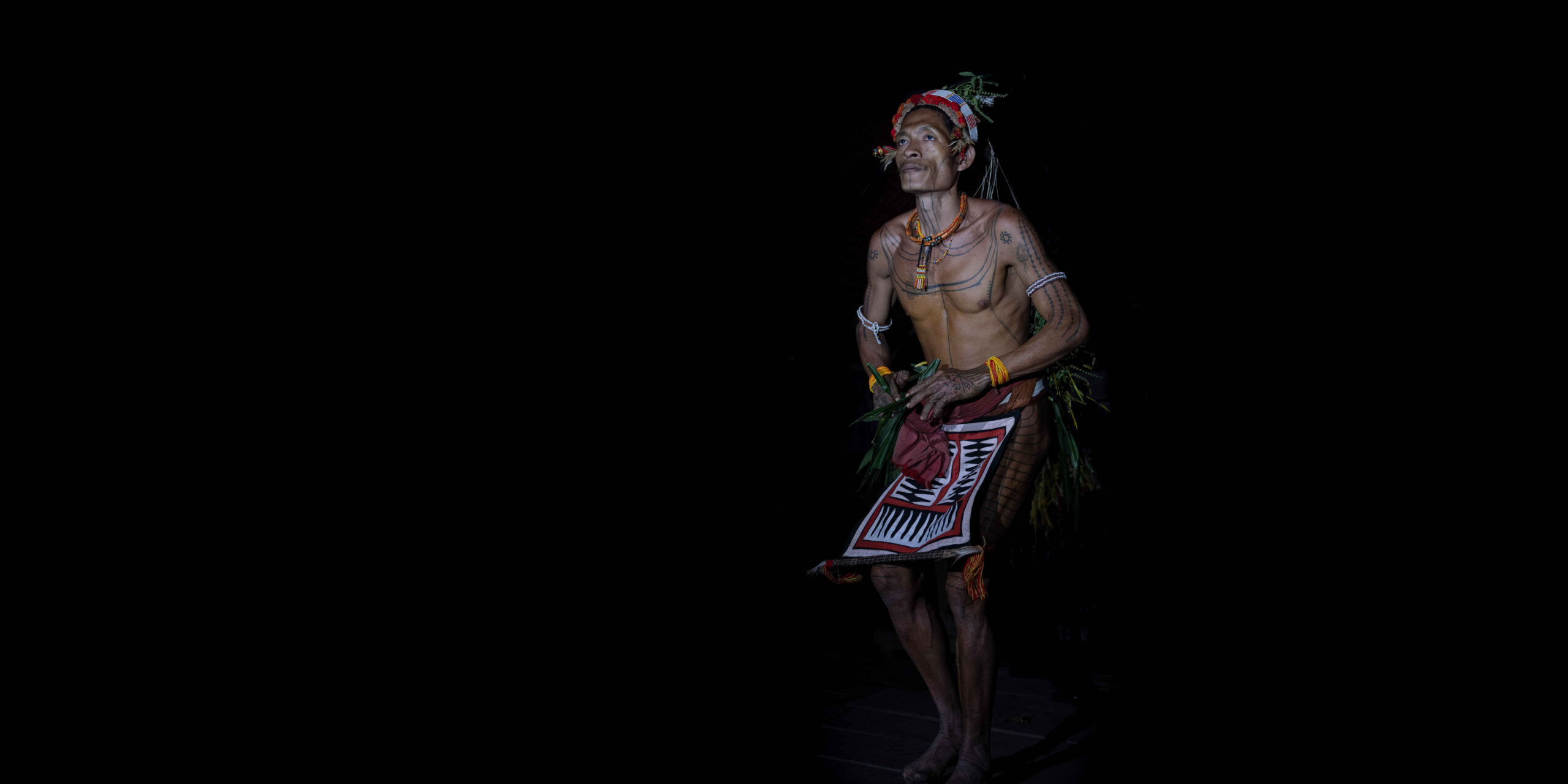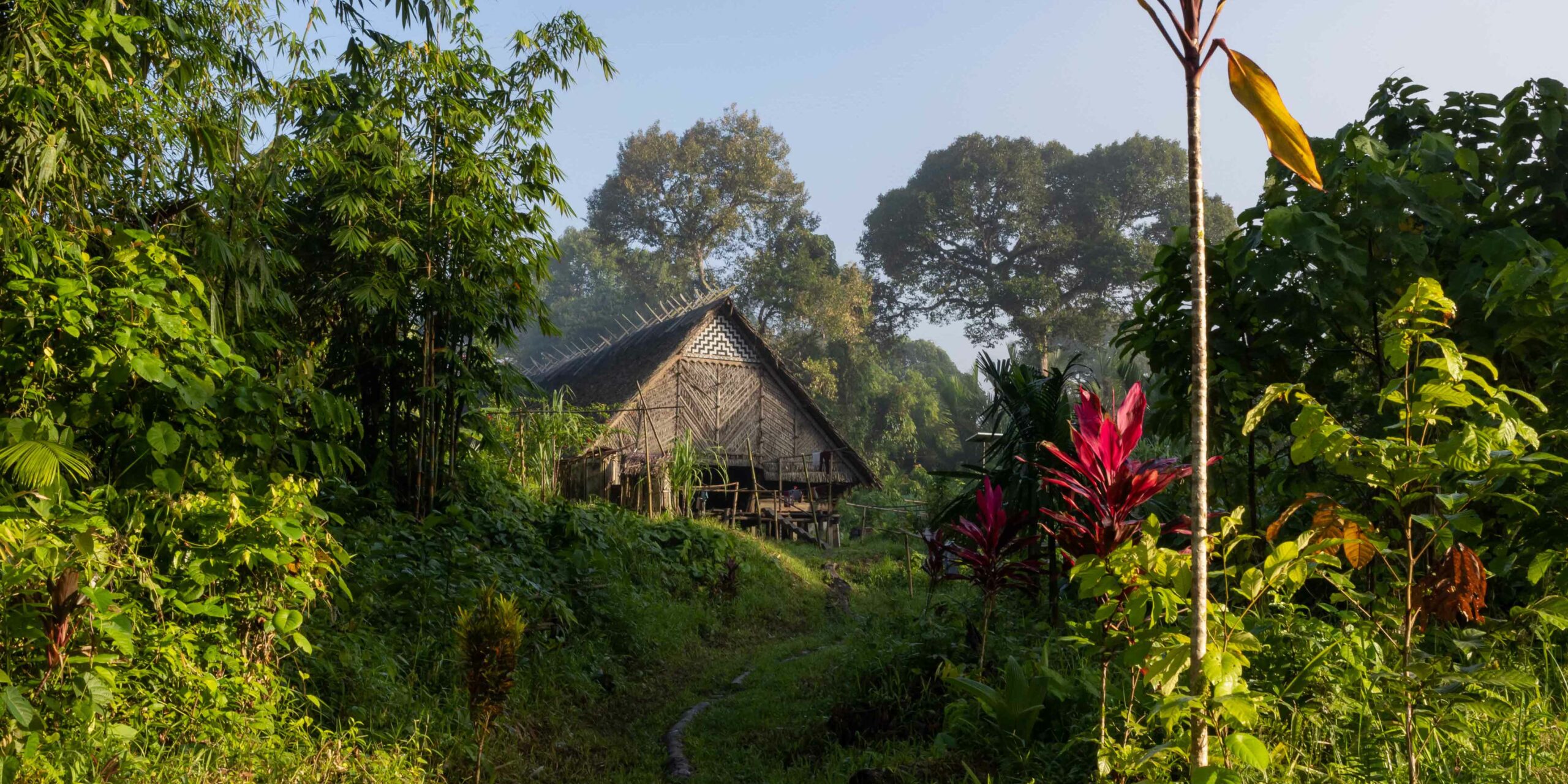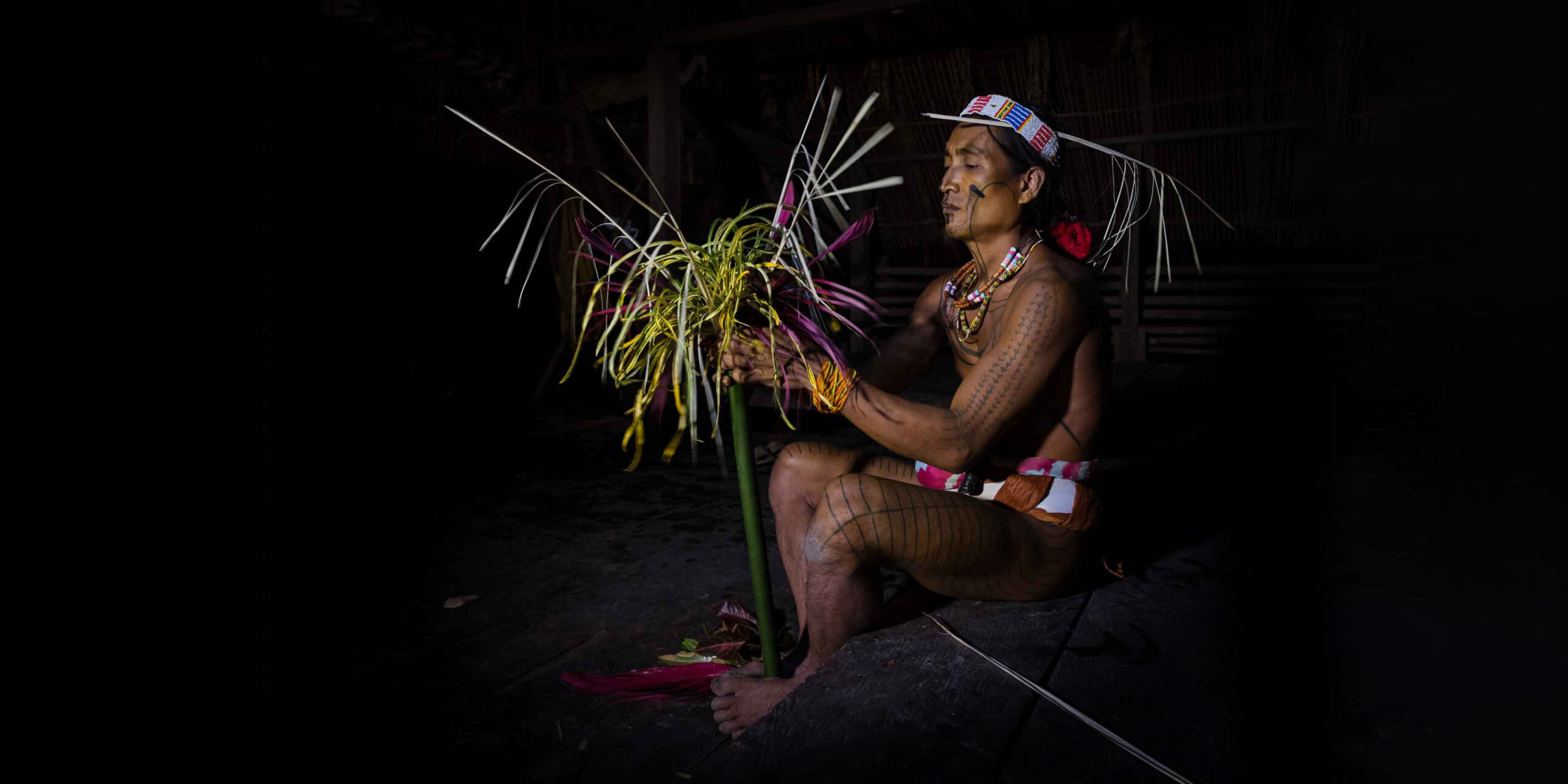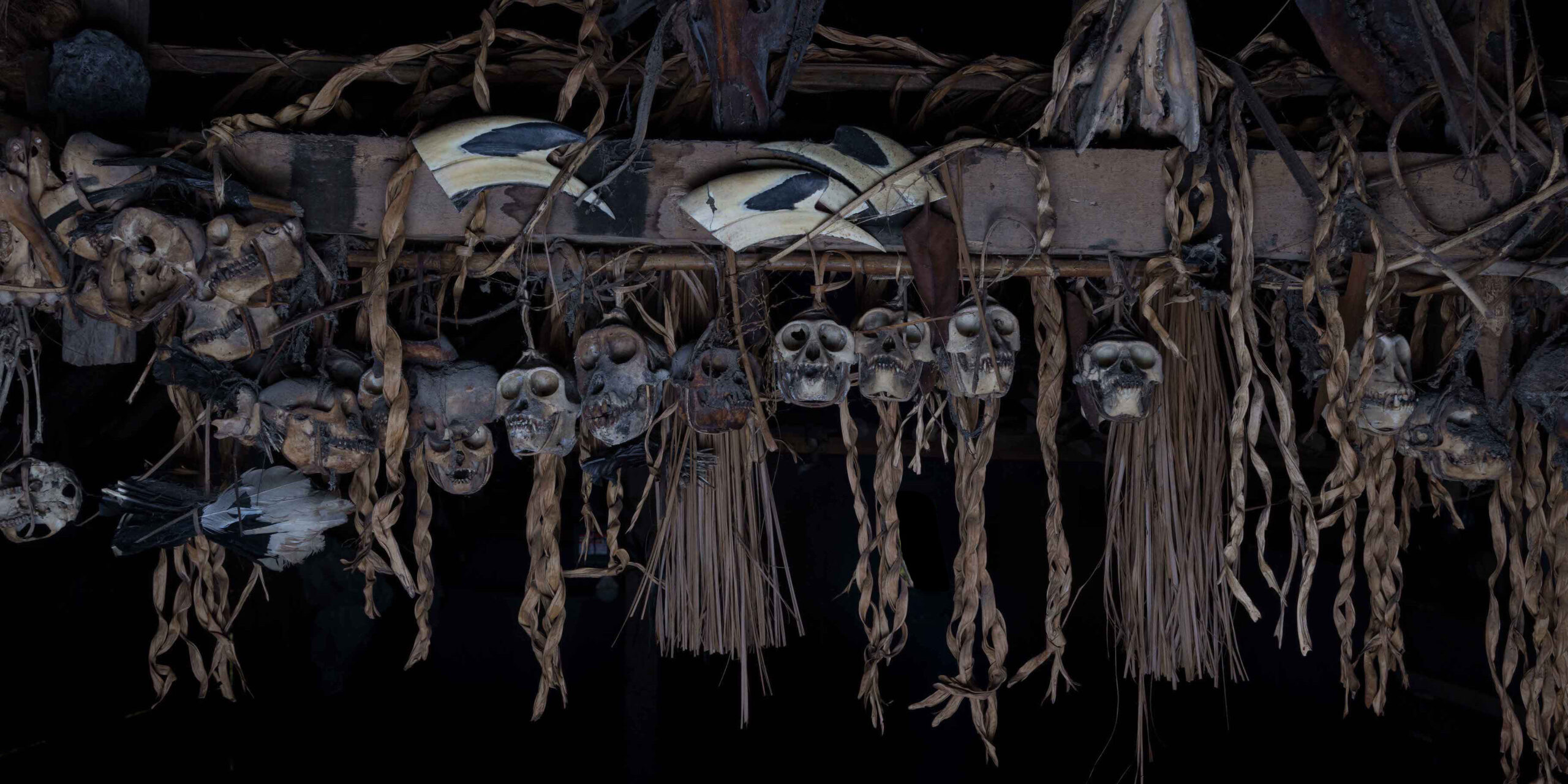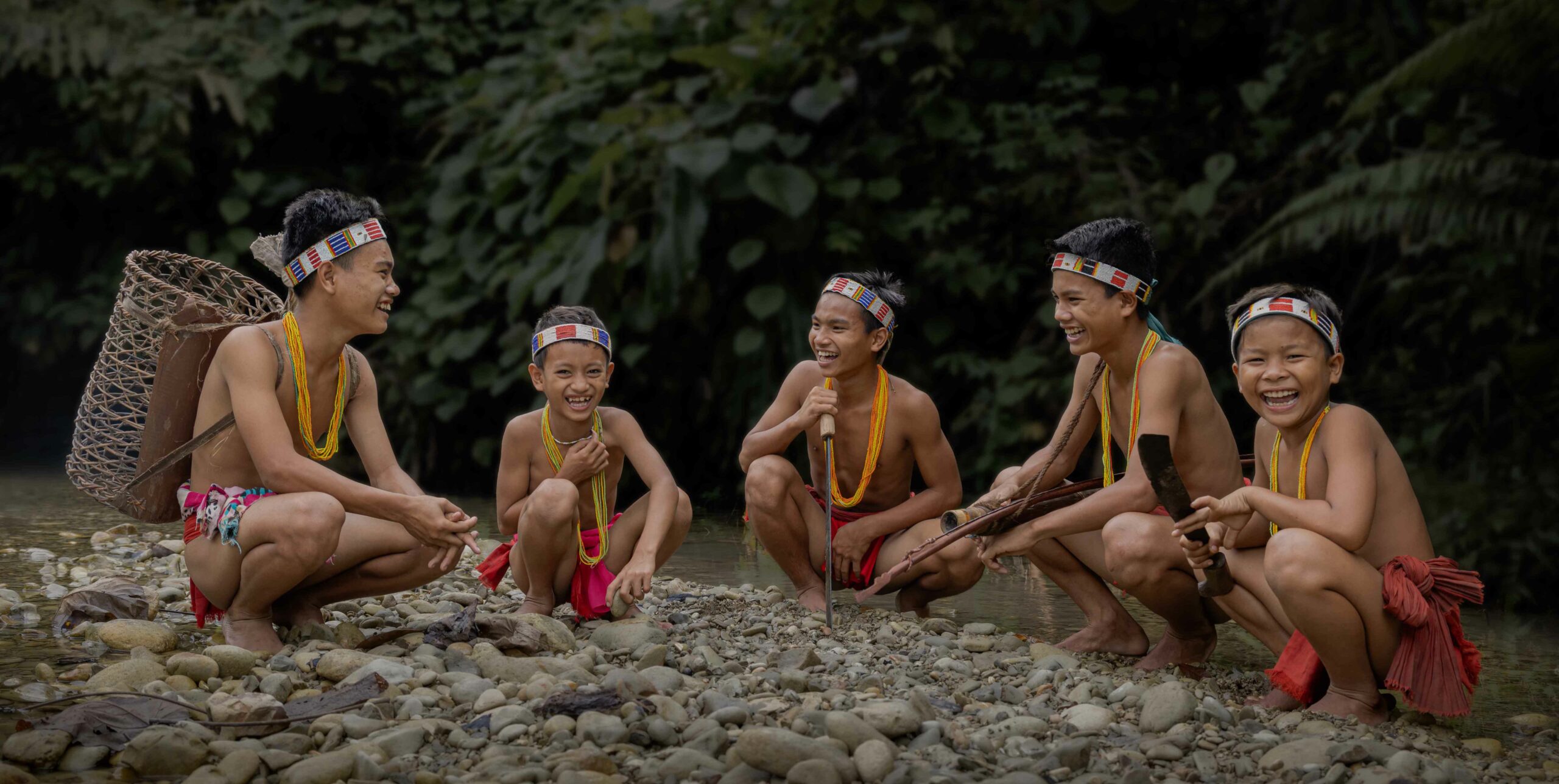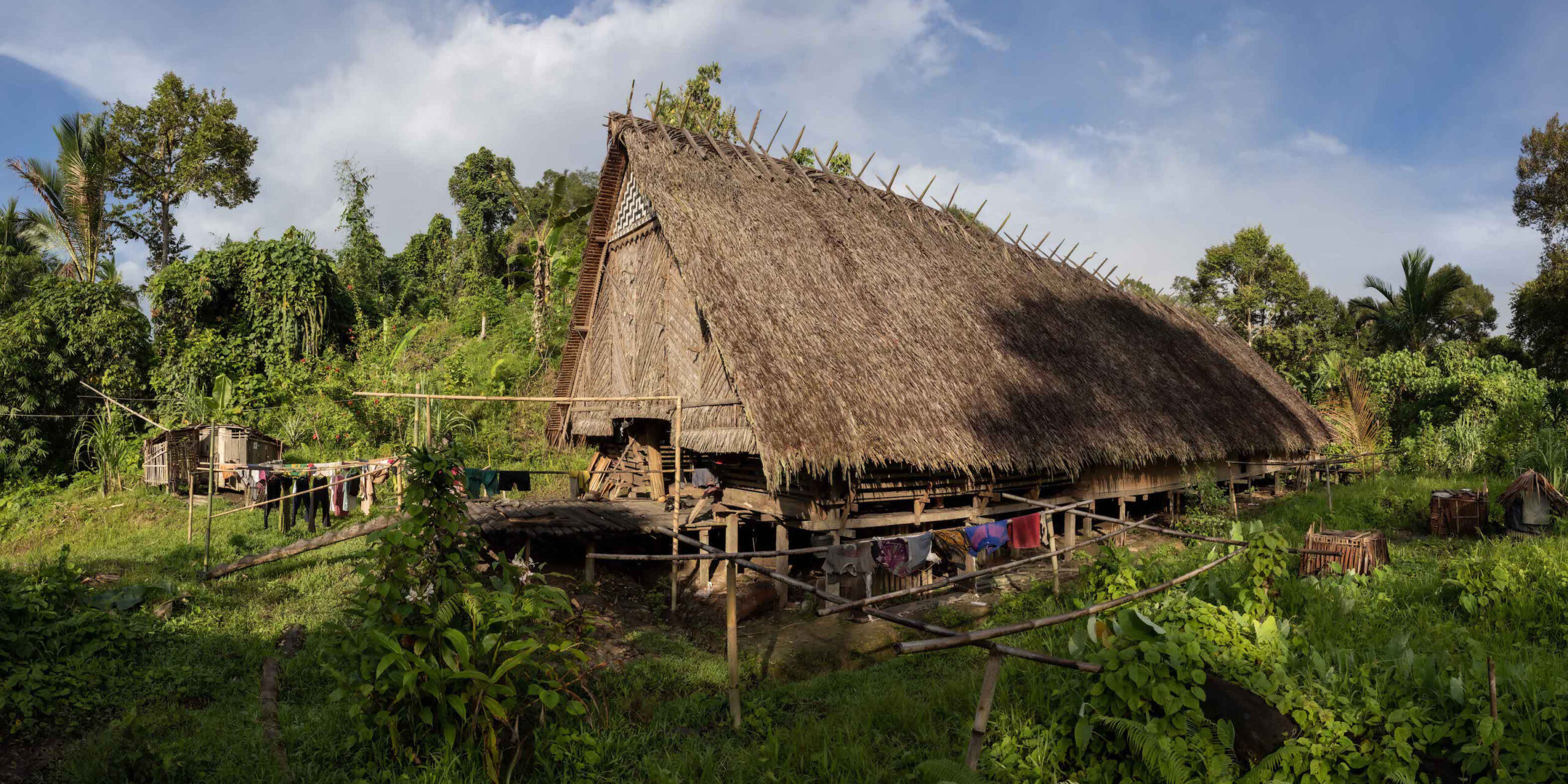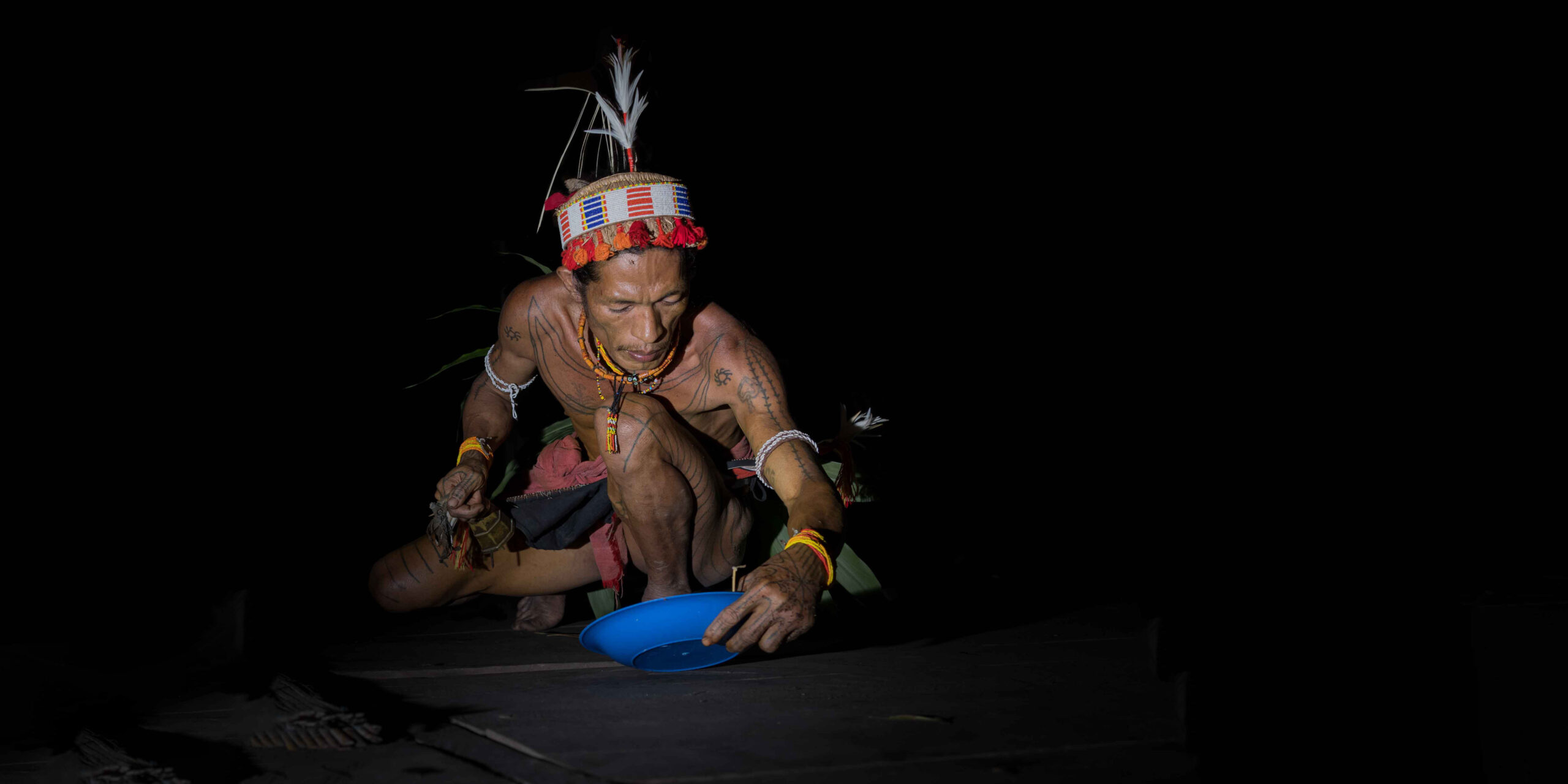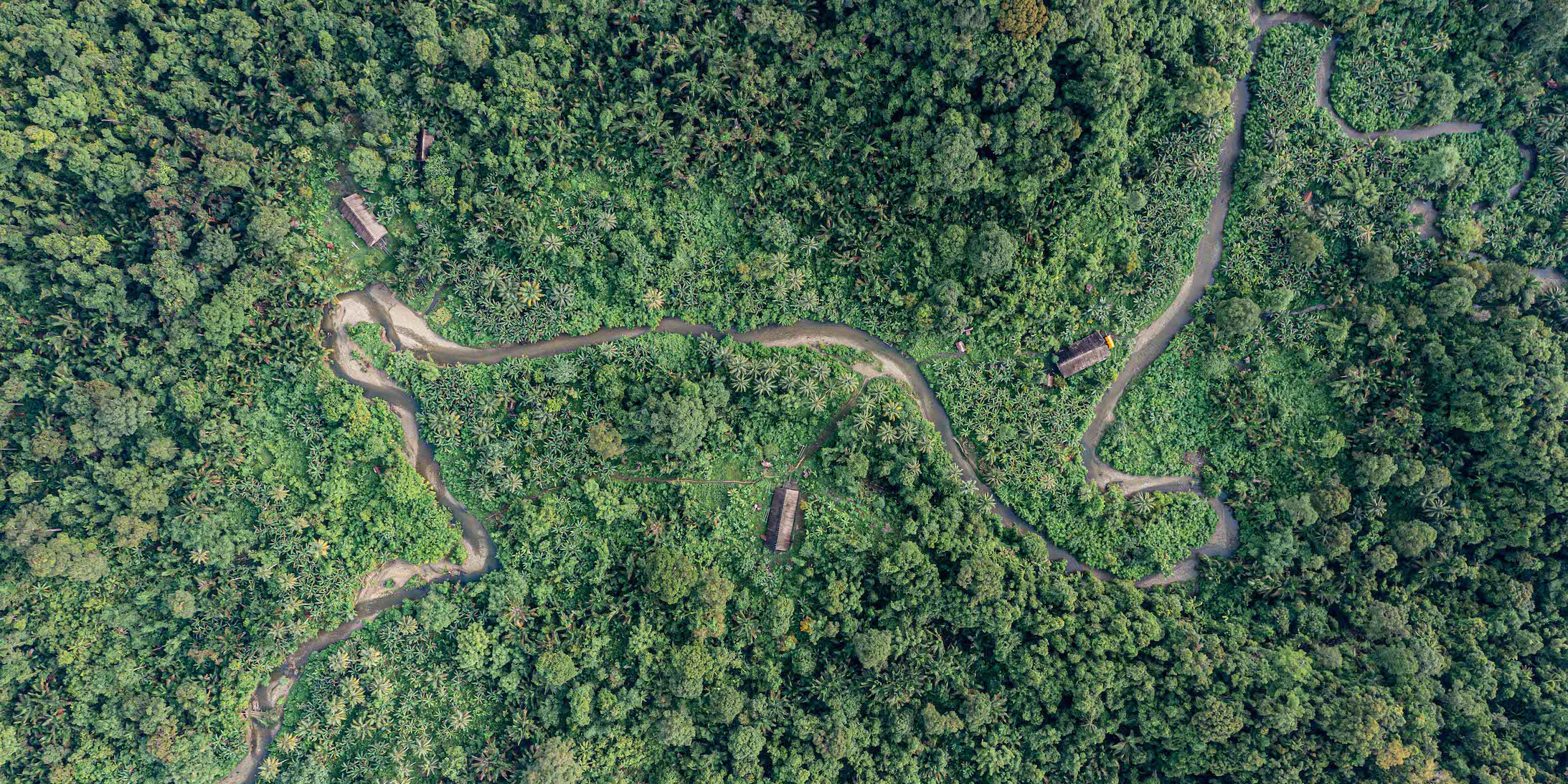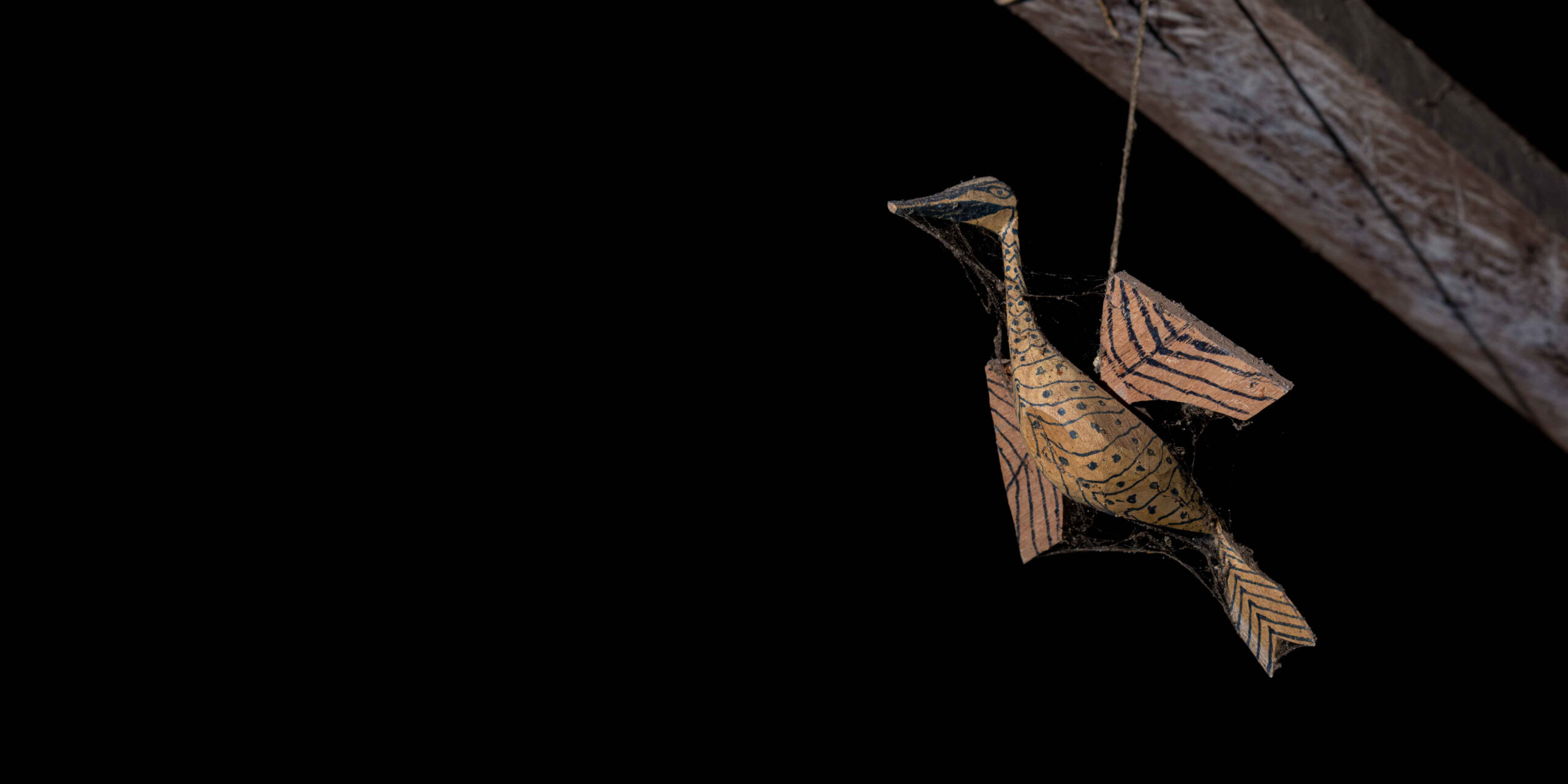 An immersive Journey to the Souls & Spirits of the Forest
21 – 27 November 2022  (7 days, 6 nights)
With David Metcalf & Toine IJsseldijk
Come with us on a once-in-a-lifetime Siberut Island Mentawai culture and photography tour. Visit the Mentawai tribe on Siberut, to immerse in their traditional culture, believes and rituals. It will be an unforgettable trip, to the heart and soul of the island.
We will travel by canoe upriver deep into the interior of Siberut, to stay with the still traditional indigenous Mentawai people. Some of the Mentawai still live in large traditional long-houses, called Uma, which are spread out in river valleys deep in Siberut's protected rainforest. We will stay in an Uma and experience Mentawai daily life, culture, believe and sacred rituals up-close.
About Siberut and Mentawai
Siberut is the largest of the Mentawai Islands and lays about 150 kilometers west of Sumatra, in the Indian Ocean. Large parts of the island are still covered in rainforest, home to one of the oldest Indonesian tribes, the indigenous Mentawai. The Mentawai have been living isolated for centuries and today still practice a semi-nomadic hunter-gatherer lifestyle. They are animistic and live in complete unison and peace with their natural and spiritual surroundings. The Mentawai belief links the supernatural powers of ancestral spirits to the ecology of the rainforest and they believe that all things in nature have some kind of spiritual essence, and balance is key to a peaceful coexistence. When spirits are not treated well they might bring bad luck such as illnesses or even death, and they'll haunt those who forgot them.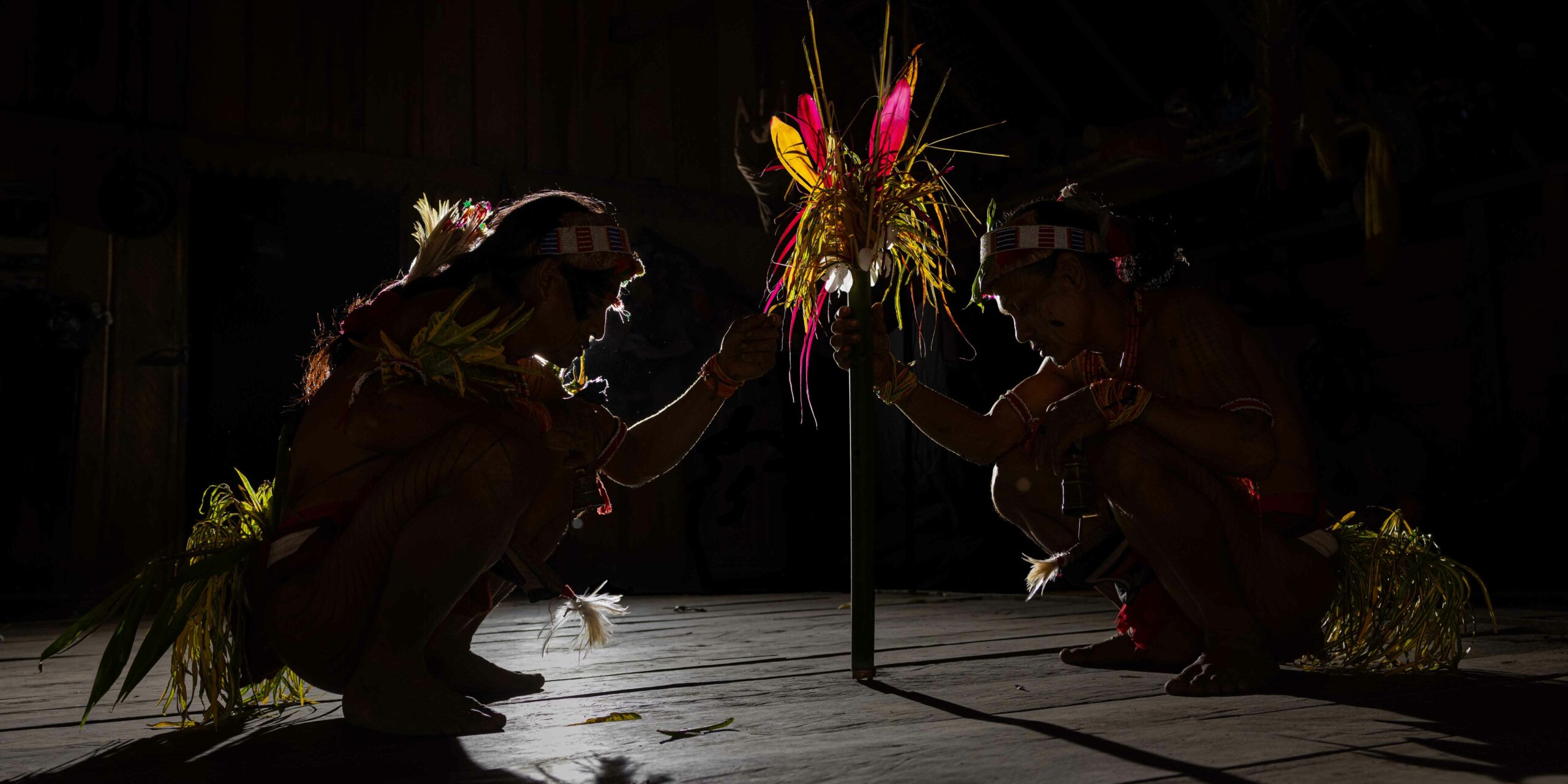 Traveling to this remote part of the world is an adventurous journey and we may need to adjust along the way, but this is the planned itinerary:
Arrive in Padang, West Sumatra and transfer to our hotel.

Afternoon: Time for last minute shopping, followed by a traditional Padang food dinner.

Evening: program briefing.

Overnight at a hotel in Padang.
Early morning check-out from our hotel and transfer to the harbor, to catch the 7am fast-boat to Siberut Island.

We make a stop in Sikabaluan, in the north of Siberut, and then continue to Muara Siberut, in the south, where we will arrive around 1pm.

Transfer to Muntai, a small settlement on the river bank. From here we will take a motorized canoe upriver to Rarogot. This canoe trip will take about 2.5 hours.

From our canoe landing site it's a short but often muddy walk to one of the largest remaining traditional Uma, where we will spend the rest of the afternoon and evening as guests of a Mentawai shaman and his family.

Late afternoon & evening: time for exploration and photography.

Overnight at the Uma in Rarogot.
Morning: time for photography.

After lunch we hike to our motorized canoe and continue our journey upriver, to Muara Butui. This canoe trip will take about 3-4 hours, depending on water levels.

From Muara Butui we hike to the traditional village of Butui, which consists of a handful of traditional Uma spread out in the Butui river valley. Our destination is the last Uma upstream, which belongs to Aman Manja and Aman Sasali, two of the youngest remaining traditional Mentawai Shamans on the island. This will be our base for the next few days.

Late afternoon & evening: time for exploration and photography.

Overnight at the Uma in Butui.
Full day time for exploration and photography: traditional hunting, fishing, food preparation, portraits, etc.

Evening: traditional songs by Mentawai shamans.

Overnight at the Uma in Butui.
Full day time for exploration and photography.

Preparations for a traditional ceremony, including a pig sacrifice.

Evening: traditional ceremony with music and dance, a night you will not forget!

Overnight at the Uma in Butui.
Early morning we pack up and hike down back to Muara Butui, where we will board our motorized canoe and go back to Muntai.

From Muntai we transfer to the harbor to catch the fast-boat back to Padang, which leaves at around 2.30pm. If we are lucky we will see some dolphins accompanying the boat.

We arrive in Padang around 6.30pm and transfer direct to our hotel.

Overnight at a hotel in Padang.
Transfer to the airport.

Optional: extension to Bukittinggi and the Minangkabau highlands!
USD 2,880 per person – Minimum 5, Maximum 8 participants *
Hotel in Padang on day 1 and day 7 (based on twin-sharing).

Overnight at traditional Uma on day 2, 3, 4, 5 & 6.

Airport transfers.

Boat to and from Siberut.

Transport by motorized canoe.

All meals during the itinerary.

Porters to help carry luggage when and where necessary.

Registration / permit to visit Siberut's interior.

A licensed local guide.

Local tips.

Gifts for the Mentawai.

A donation of a pig for the ceremony.
Flights to and from Padang. We can help you make (domestic) flight arrangements if you want.

Alcoholic drinks.

Other personal expenses.

Covid related tests, if any.
Single Supplement: USD 70 per person
This includes a single room in our hotel in Padang, for both nights.
*: if less than 5 participants confirm we may get back with a revised price based on confirmed participants. You then have the option to cancel.
Our main hosts are Teteu and her family. She has 2 sons and 4 daughters and a dozen grand children. Her 2 sons Aman Manja and Aman Sasali are two of the youngest still traditional Mentawai Shamans on Siberut. The entire family will look after us and make sure we really get to know Mentawai daily life and customs.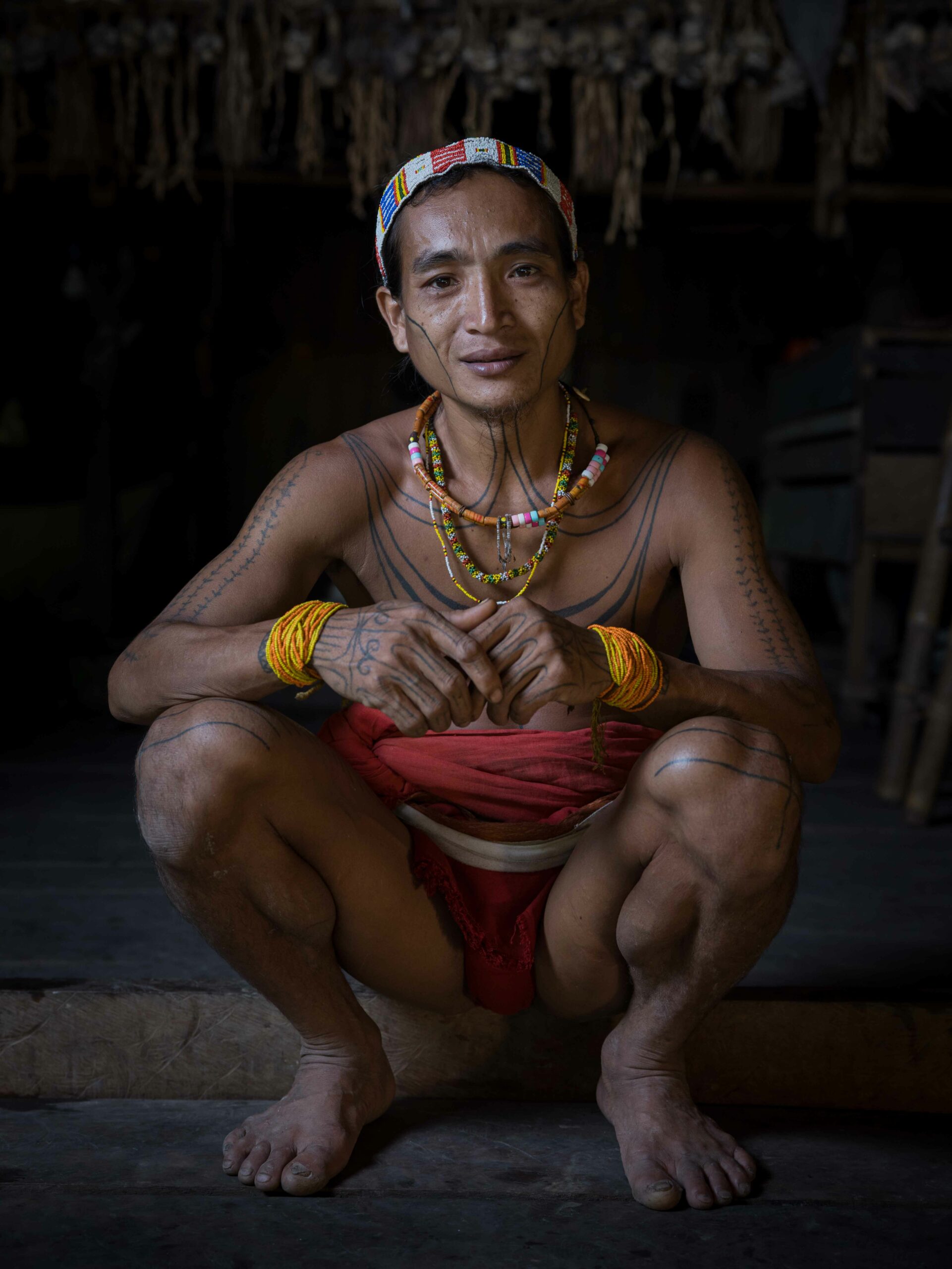 Aman Sasali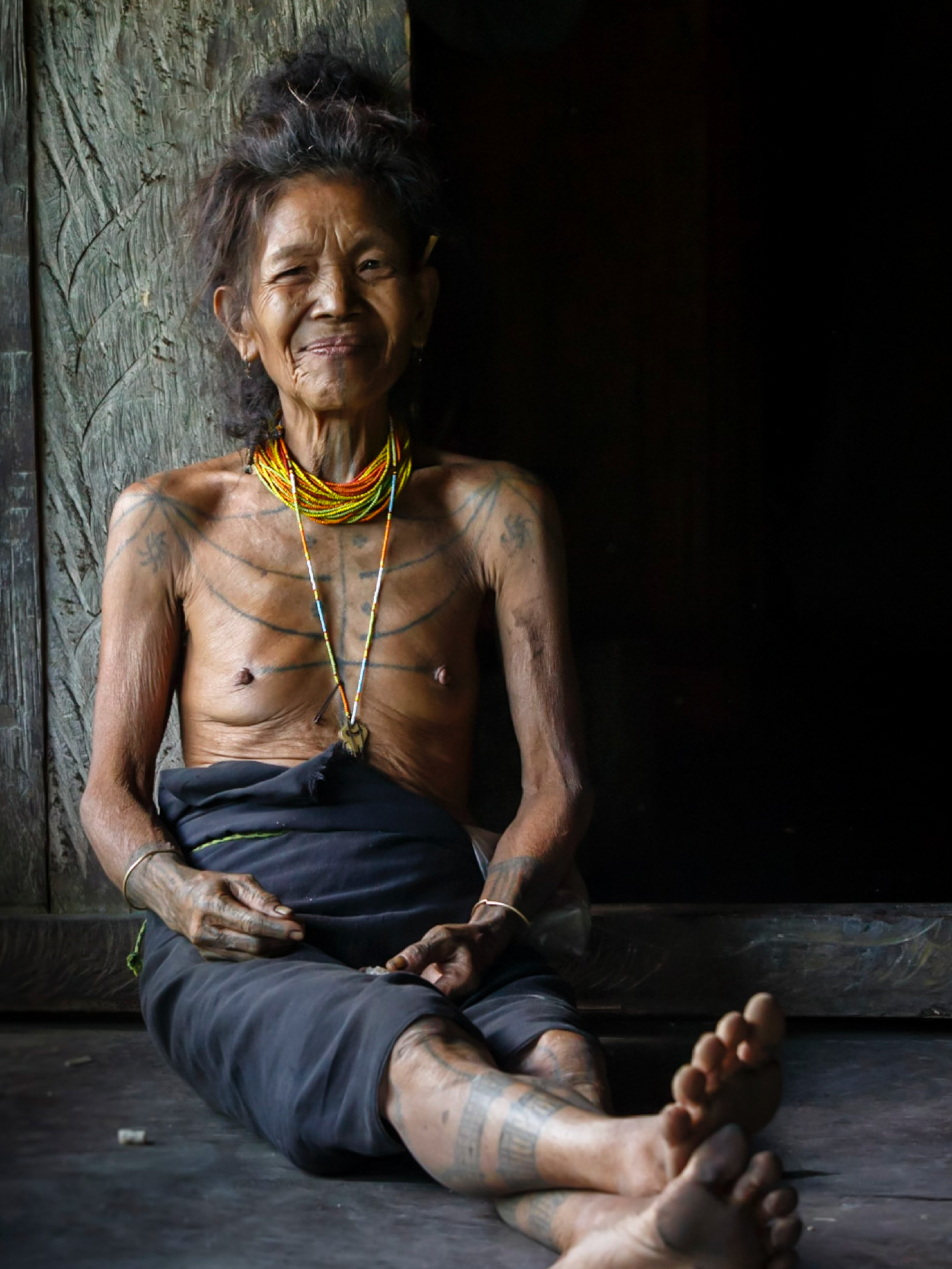 Teteu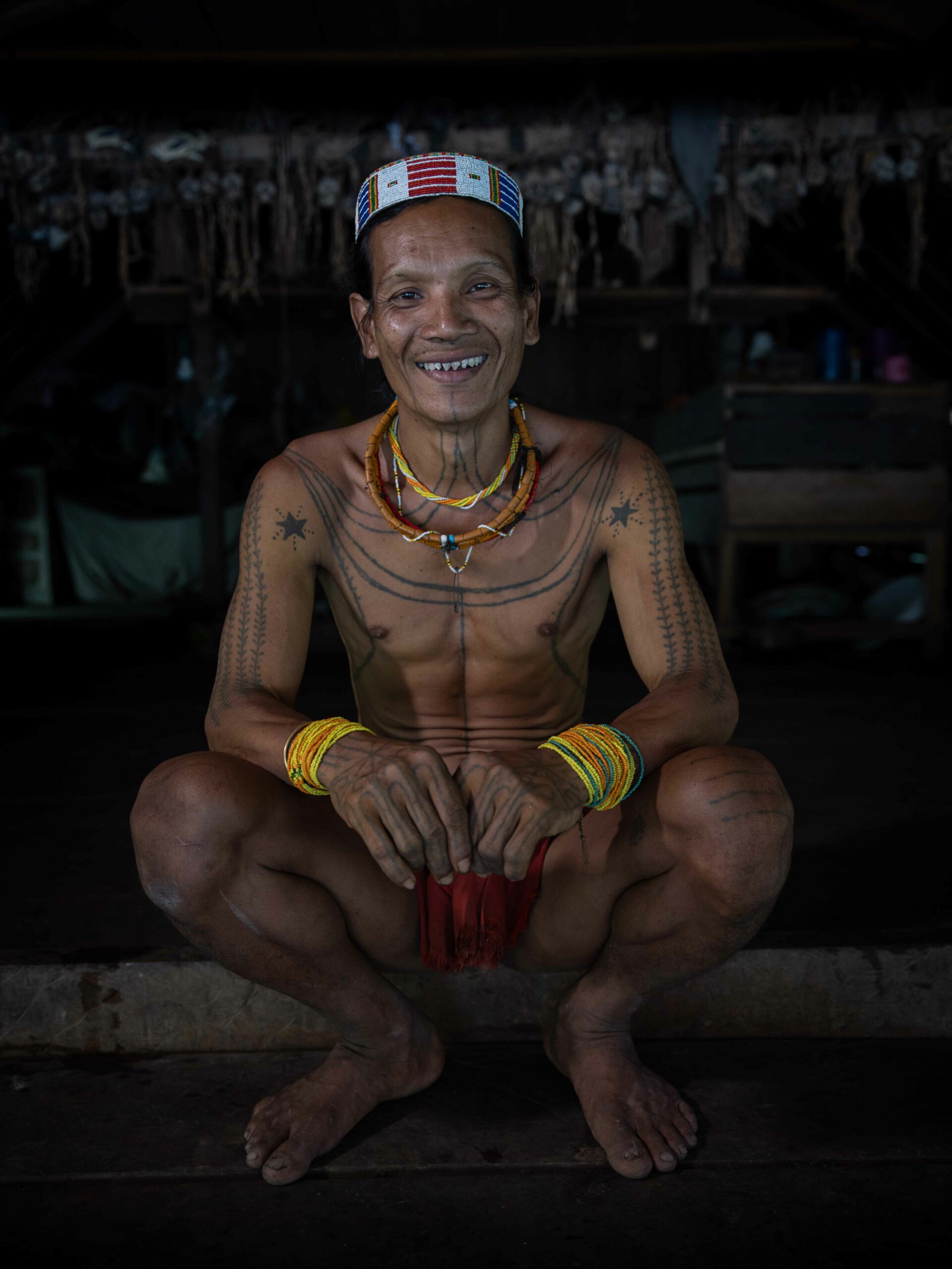 Aman Manja
Upon arrival in Muara Siberut we will travel by motorized canoe up-river, to eventually as far as we can. From there we follow a small river and hike deeper into the forest, to an Uma.
Hikes will often follow rivers and creeks and small trails through traditional forest. Some trails are an easy walk, others are muddy, and sometimes very muddy..! So it's not always a walk in the park, but we take our time to make sure we all enjoy and get to our destinations safe and sound.
Porters will help carry your luggage.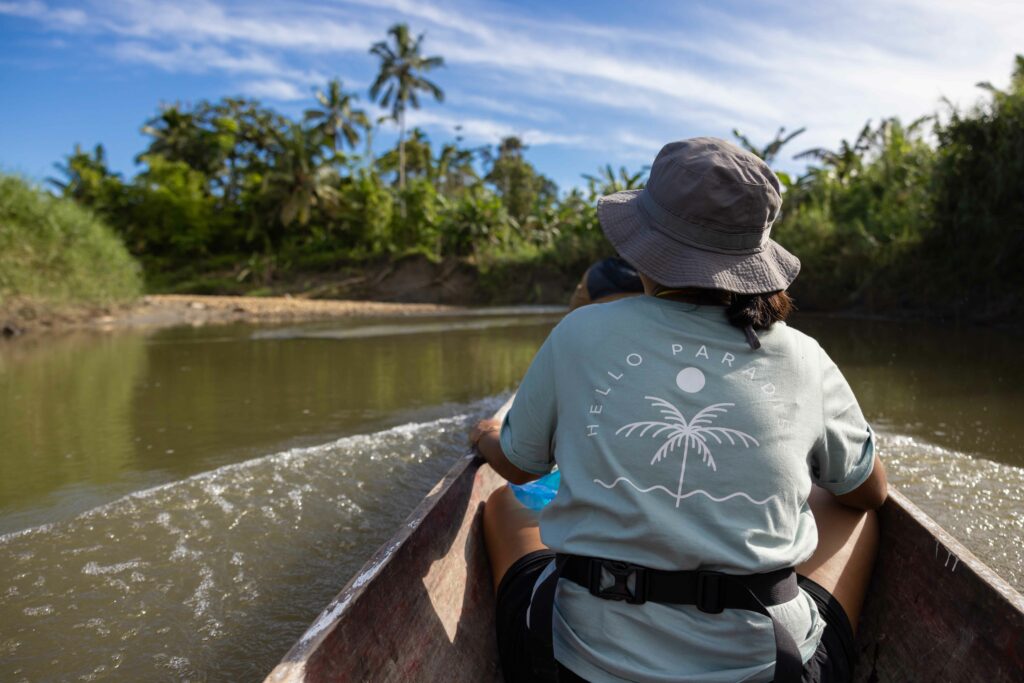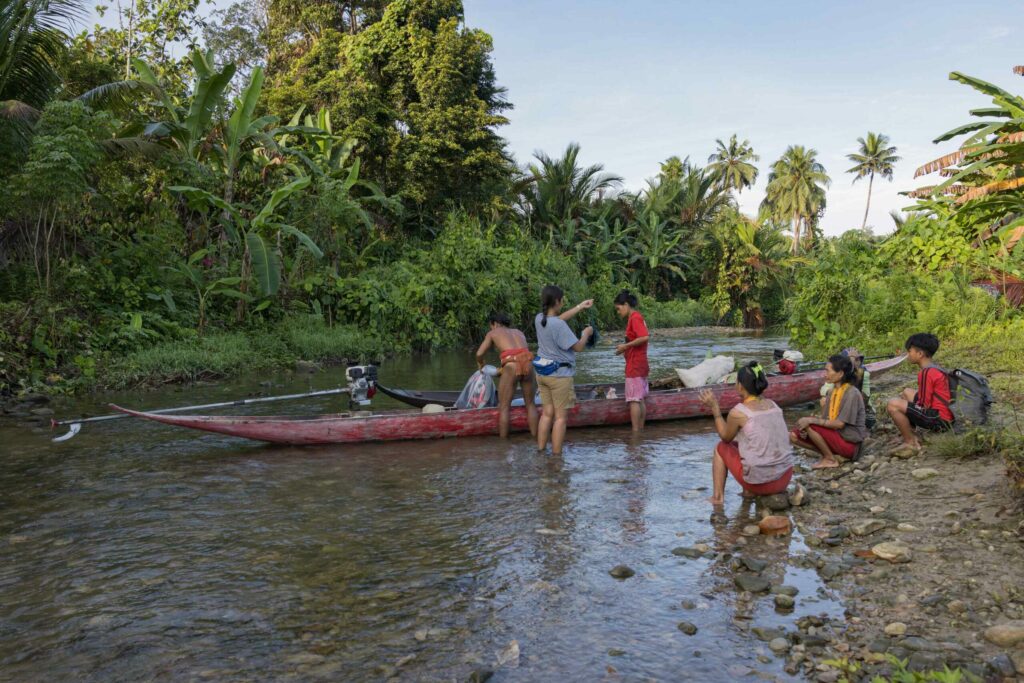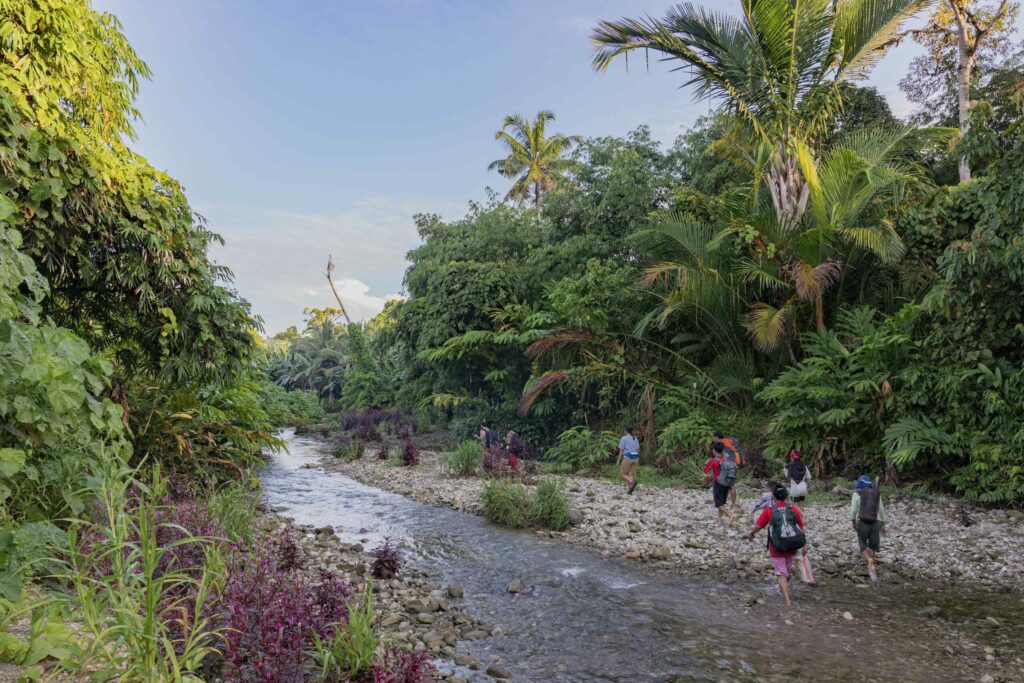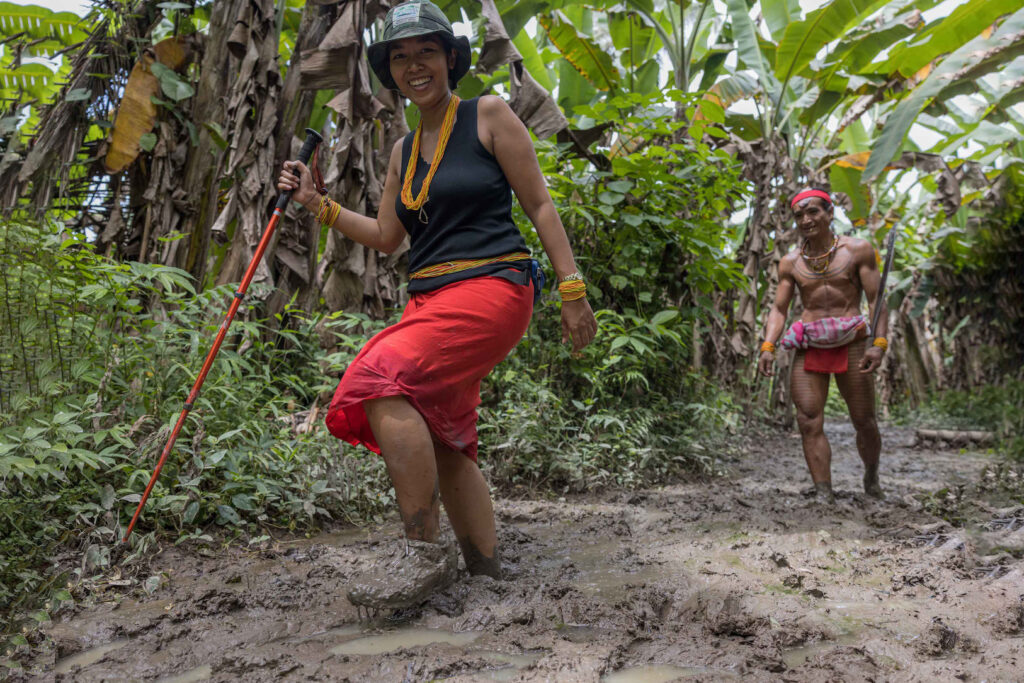 We will sleep together with the Mentawai on the floor of the Uma, on a thin mattress and under a mosquito net. So we will not be alone… It's a bit like camping on a sometimes crowded camping ground. It's all part of the journey and the lack of comfort is more than compensated with the overall authentic atmosphere and experience.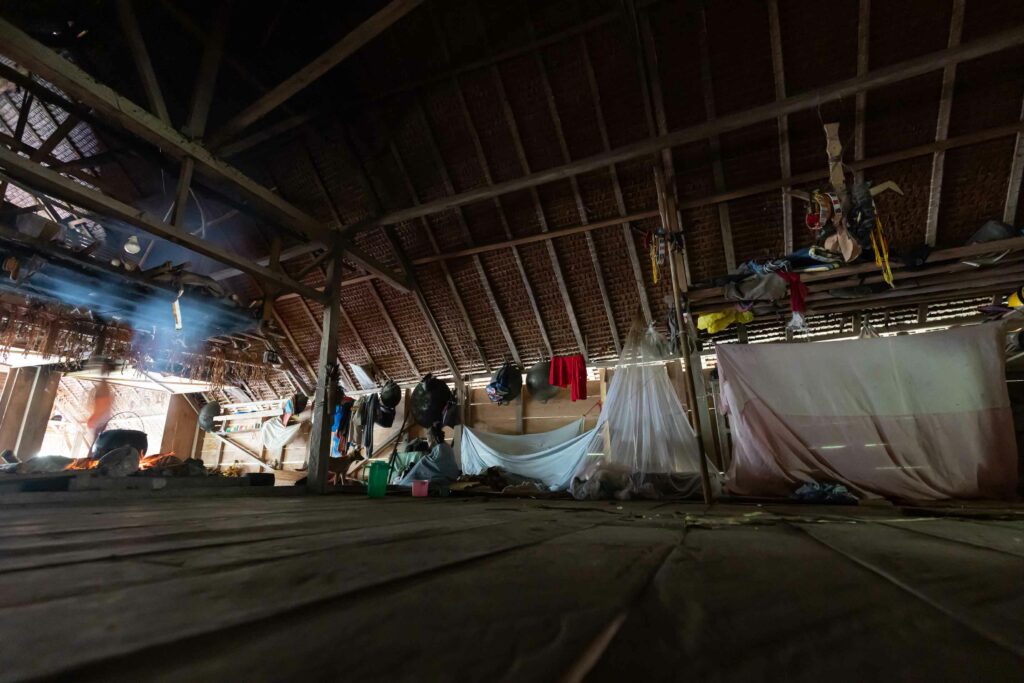 Supplies to the interior of Siberut are extremely limited. There are only a few very small shops in the social villages, selling basic household necessities. No vegetables, no fruit, no meat. The Mentawai live from what the forest and their small gardens and little livestock provide.
We bring with us a supply of rice, noodles, vegetables, (canned) fish, corned beef, eggs, spices, etc. Meals in the interior are basic but sufficient, and are complemented with traditional Mentawai food and seasonal local fruit and vegetables.
Most of the time we will eat together with our hosts, as togetherness is what it's all about.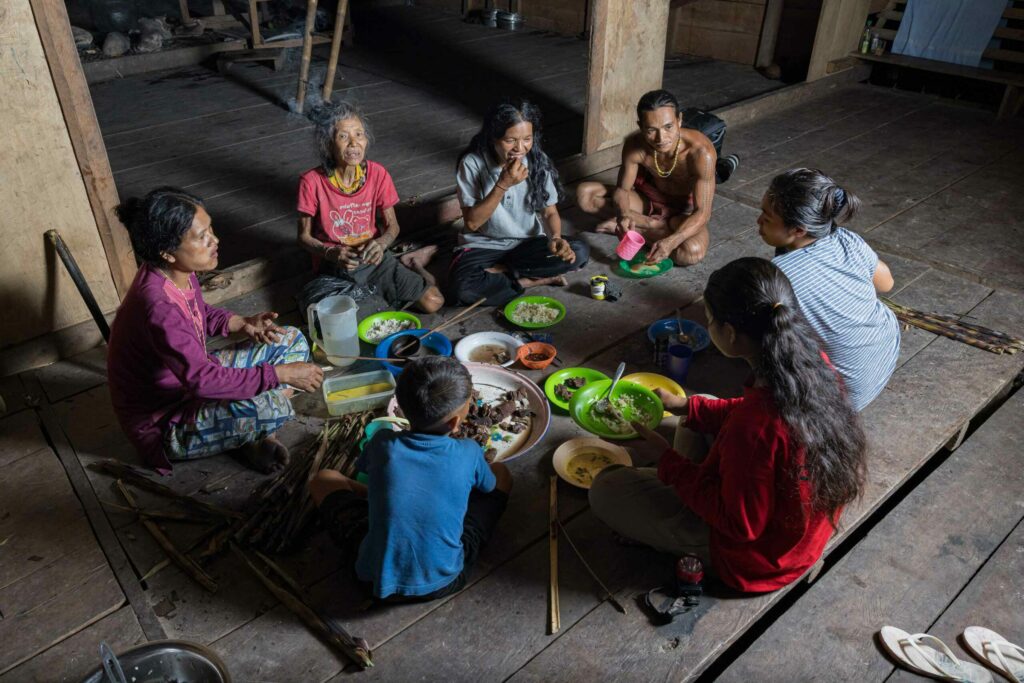 That's simple. In the interior of Siberut there are none, with the exception in some of the small social villages. But that's not where we stay… Rivers and creeks will be your natural bathtub, the bush your toilet. If you really cannot do without a proper bathroom then this trip is maybe not for you. But hey, there's a first time for everything, isn't it..? This trip will certainly take you out of your comfort zone and the lack of bathrooms will just make that happen a bit faster.
An afternoon bath in the usual crystal clear river, surrounded by rainforest and often spectacular sunset is something you will not forget…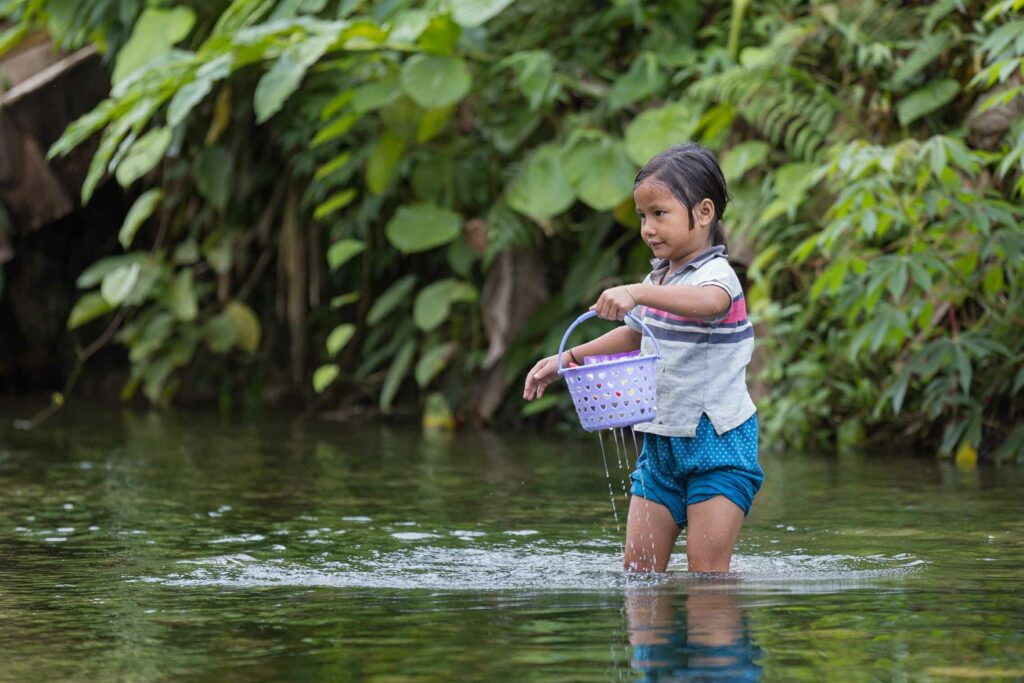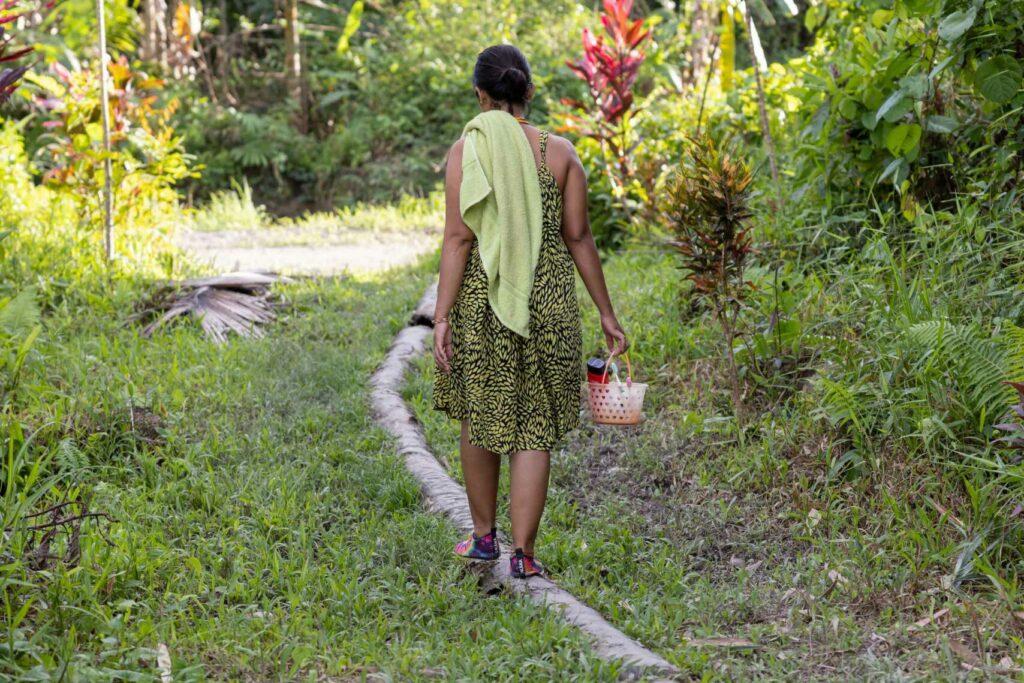 Light clothing for hiking. Most practical are fast-drying trousers with removable legs and a light t-shirt. We will get dirty and wet, no matter what.

Light hiking shoes with a good grip.

Socks.

Rain poncho. Mostly for in the canoe if it happens to rain.

A pair of change. Evenings cool down, and even a thin sweater is good to bring.

Sun glasses.

Hat or cap, mostly against the sun while in the canoe.

Sun block. Again, for in the canoe.

Mosquito repellent.

Sleeping bag or blanket.

Slippers.

Sleeping mattress.

Toiletries.

Personal necessities (medication & supplements, etc. Forget about make-up!)

Some cash money – no ATMs during our stay on Siberut.

Backpack.

Flashlight.

Your camera stuff.

Batteries! There is no electricity where we stay. It may sometimes be possible to recharge batteries in a nearby social village, but not guaranteed and this will take time.

Two copies of your passport.

A passphoto – you never know.

Travel insurance.
OPTIONAL:
Trekking poles. We will provide natural walking sticks though.

Inflatable neck-pillow. Handy on the fast-boat.

Aqua shoes or similar. Practical for short walks to and through the rivers and creeks. And the toilet… Avoid open sandals.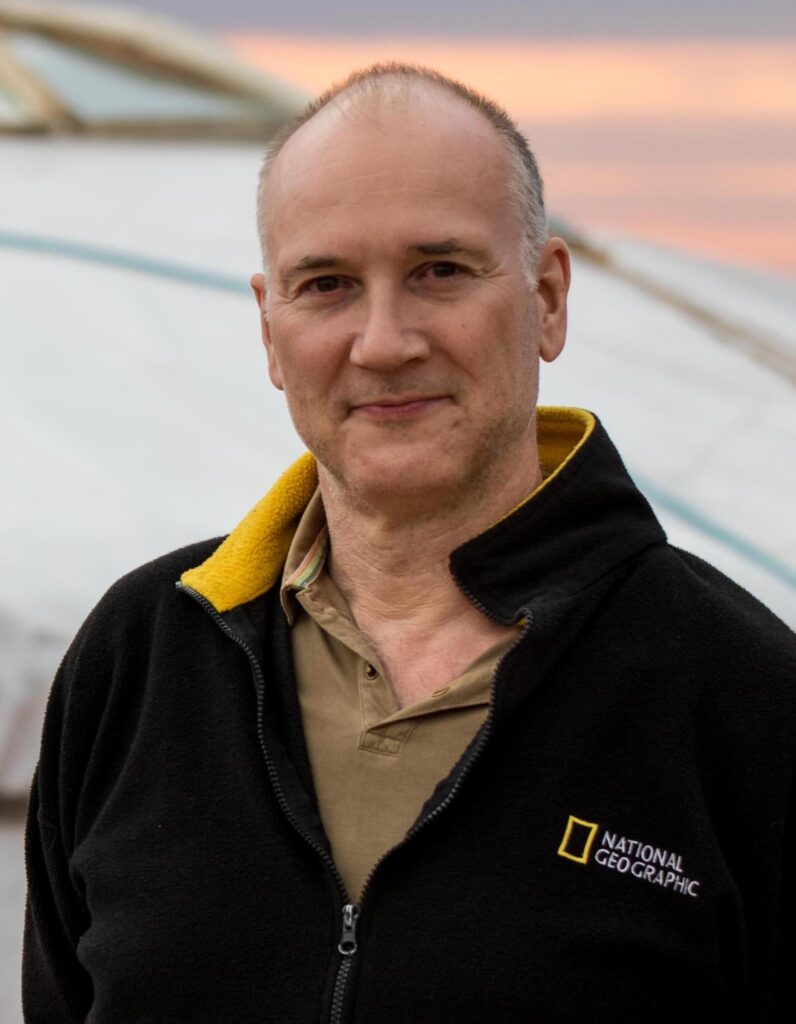 I am Toine IJsseldijk, also going by my name Yusuf. I have been living and working in Indonesia for over 30 years, as biologist, nature and cultural expedition leader and as a sales and marketing professional.
I have travelled the Indonesian archipelago extensively and currently live in a small plantation in the mountains of central Bali. 
I am a serious photographer, mostly focusing on wildlife and cultural photography.
I have visited Siberut regularly since 1990, when a traditional Mentawai family adopted me as one of them. Ever since, I enjoy the privilege to spend intimate time with them and attend their most sacred of ceremonies and rituals, as family. I speak their Mentawai language enough to get along.
My Mentawai family is still not much interested in changing lifestyle and today they are some of the few remaining authentic Mentawai. Join us and visit them!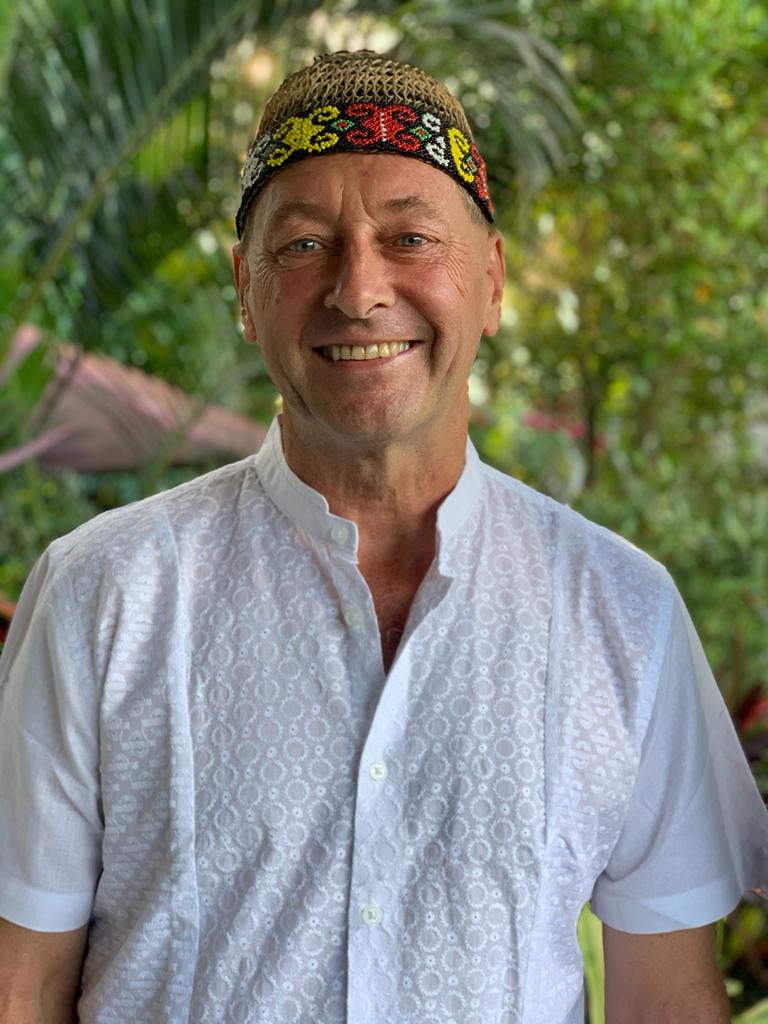 I am David Metcalf, a native New Zealander, and have lived in Indonesia for a total of 15 years. I am based in Bali and am a professional photographer. I have travelled extensively all over Indonesia, and have been working with indigenous communities in Kalimantan, Bali and Sumba.
My focus over the past few years has been on indigenous education, youth development, film making, art, indigenous tourism and bringing people together from different cultures, communities and countries through The Togetherness project, which I founded in 2020 during the Covid crisis.
I am also the co-founder of The Indigenous film festivals held in Bali 2018,19,20 and Kuching, Malaysia in 2019 , and the Indigenous celebration in Bali in 2018, which brought together 240 Indigenous people from Indonesia and 8 other countries, through music, dance and story telling.
I have been leading photography tours and cultural education experiences into many communities in Indonesia and abroad over the past ten years.
Where is Siberut exactly?