Day 10 – 12 October. We drove from Puros to Sesfontein, completing our loop through the Hoanib riverbed, the Ganias plains and Puros Gorge. From Sesfontein we drove back south to Palmwag.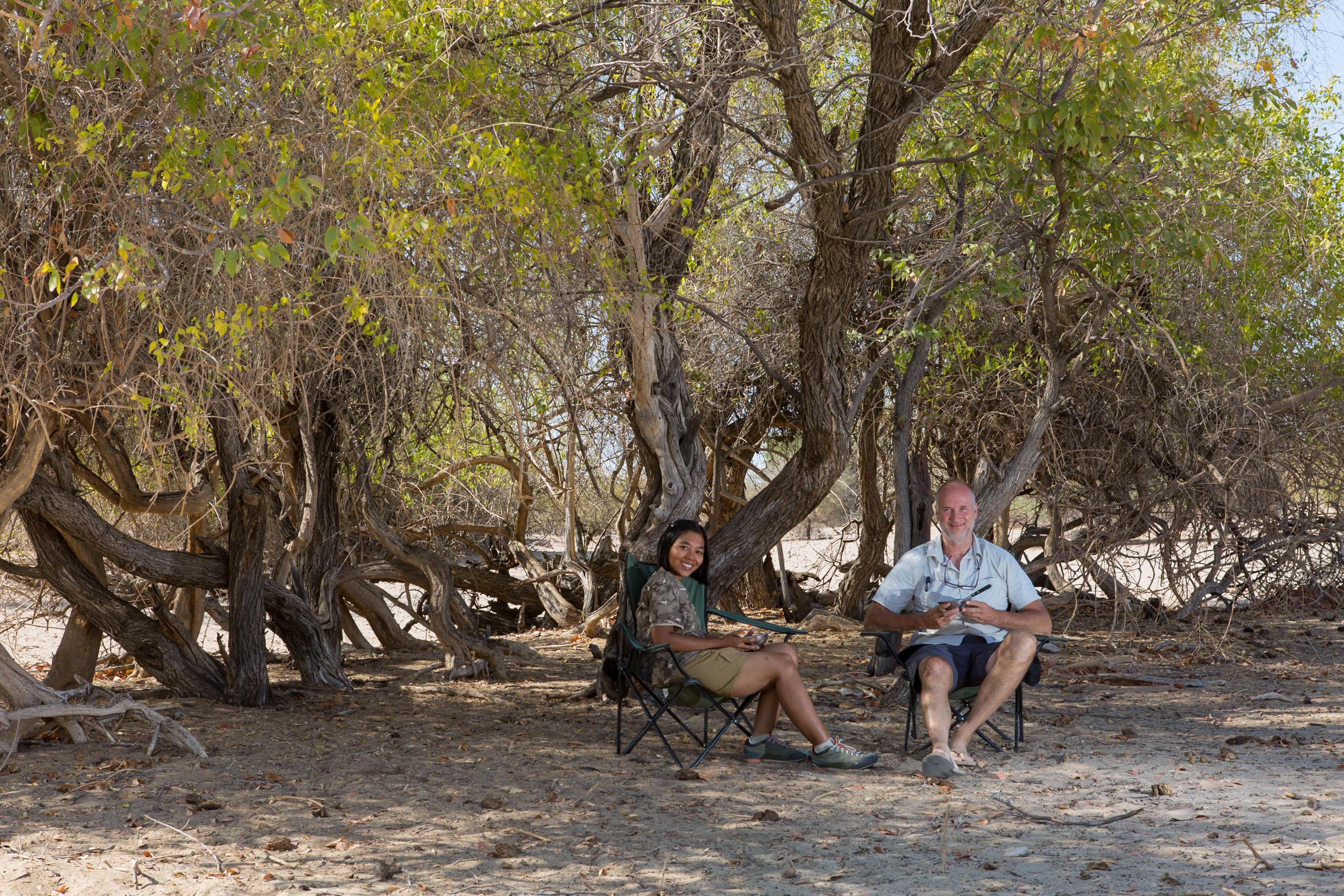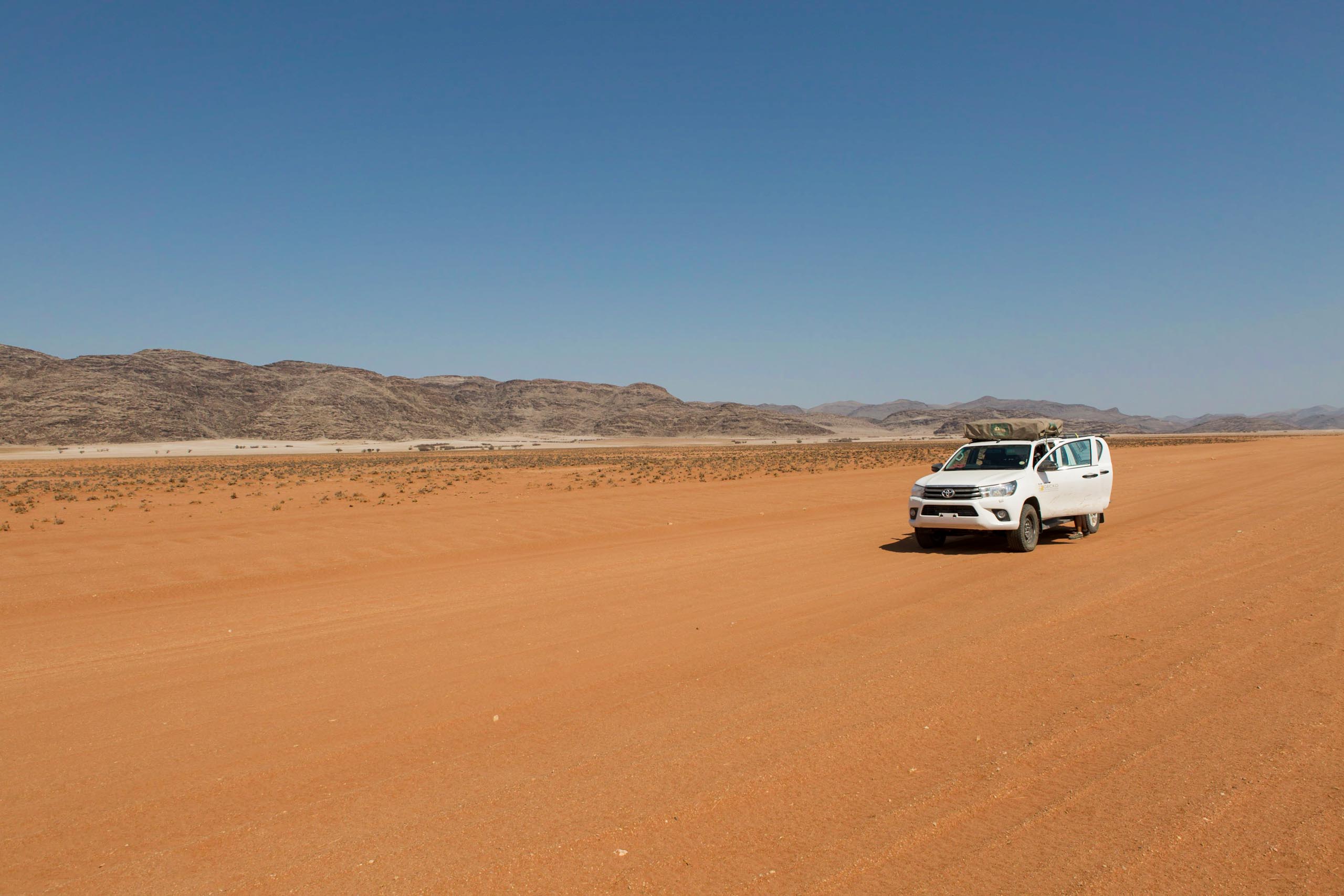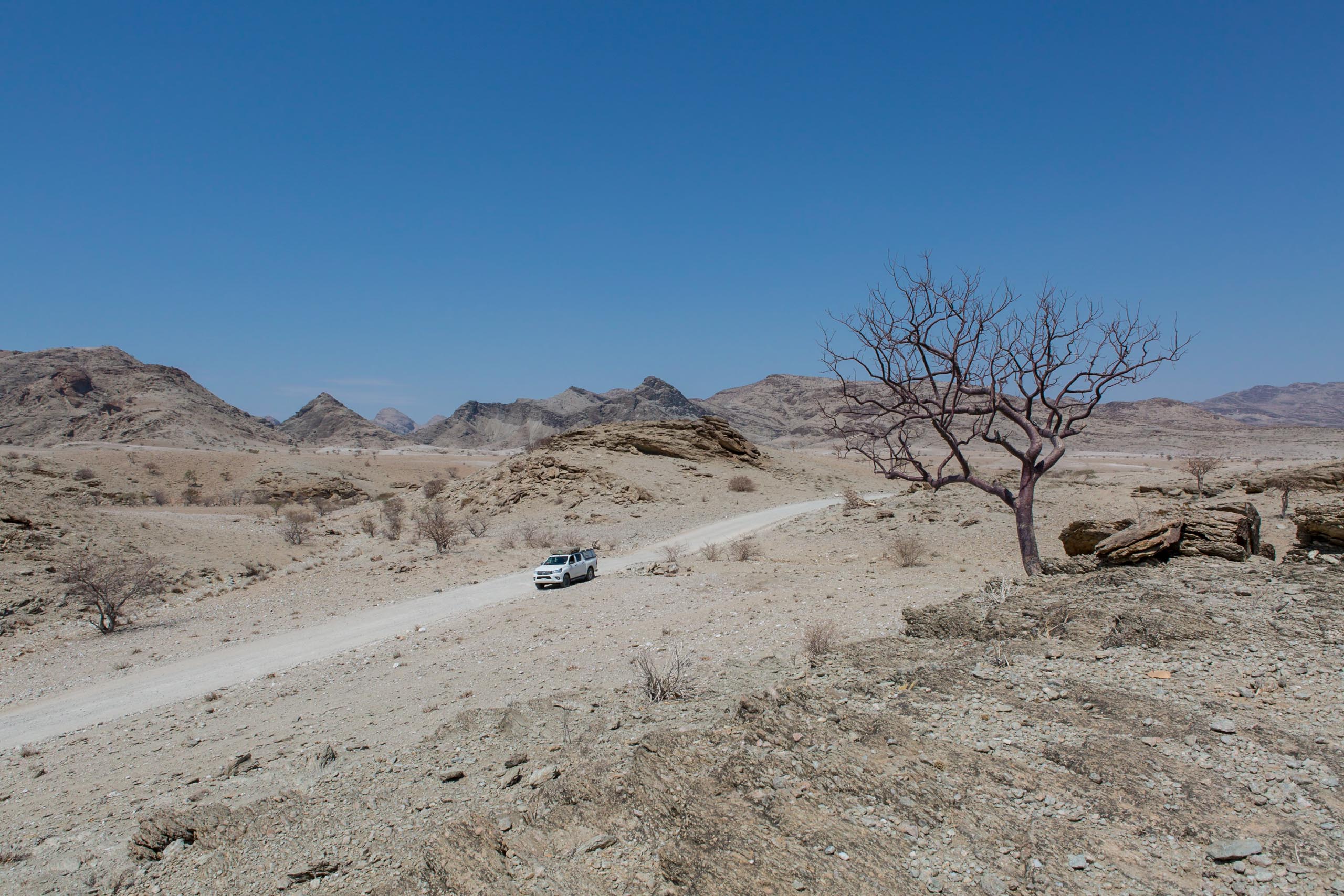 Again a spectacular scenery and at times quite a rough road, but a comfortable drive compared with the riverbeds.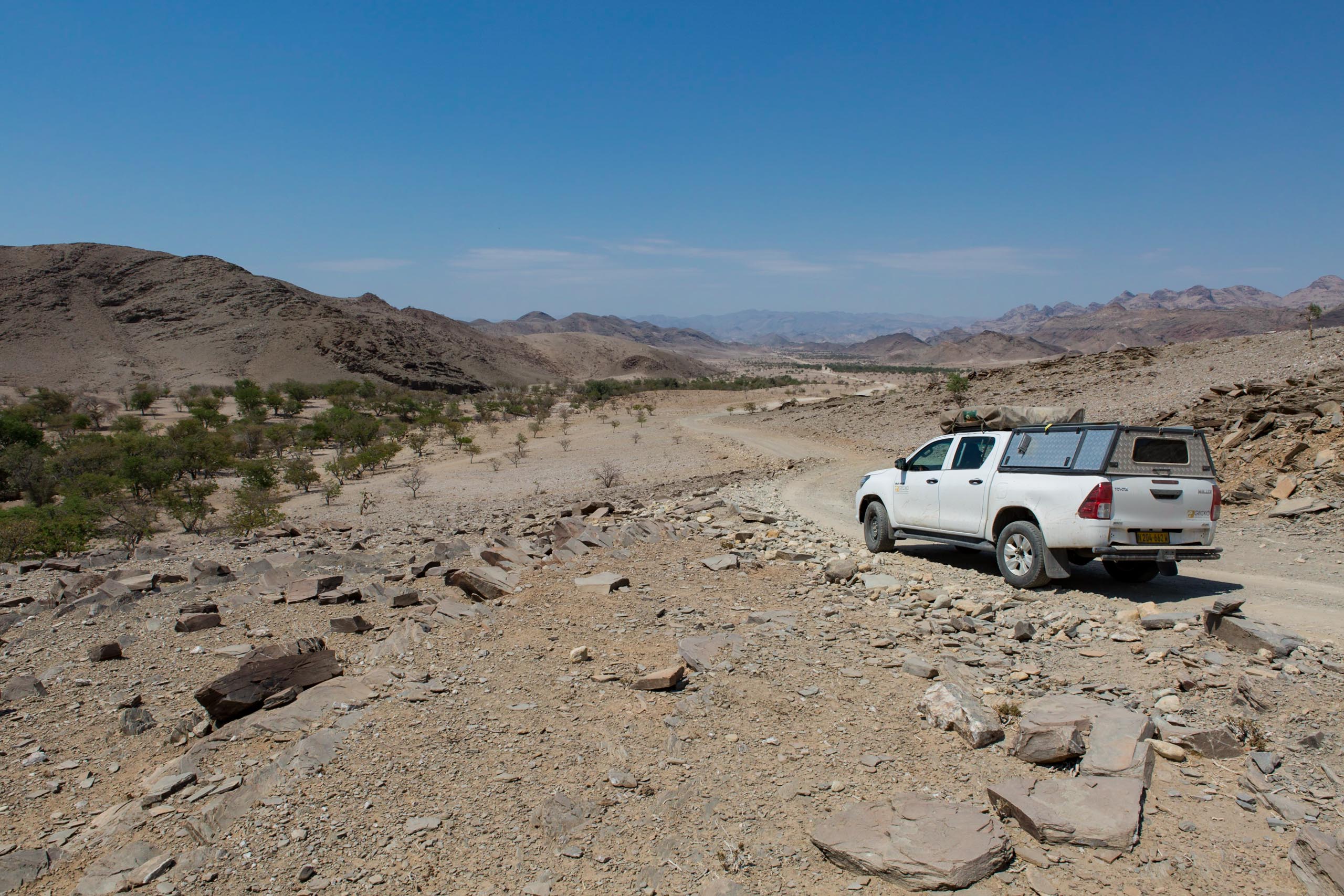 I had visited the Palmwag Concession a year earlier. It's not very rich in wildlife and the roads are mostly incredibly bumpy, as you mainly drive over loose rocks. Its red scenery is as spectacular as unique and I wanted to share this with Mega. I also wanted to camp in the wild inside the concession, hoping to perhaps see Black Rhino, which still roam freely in the concession.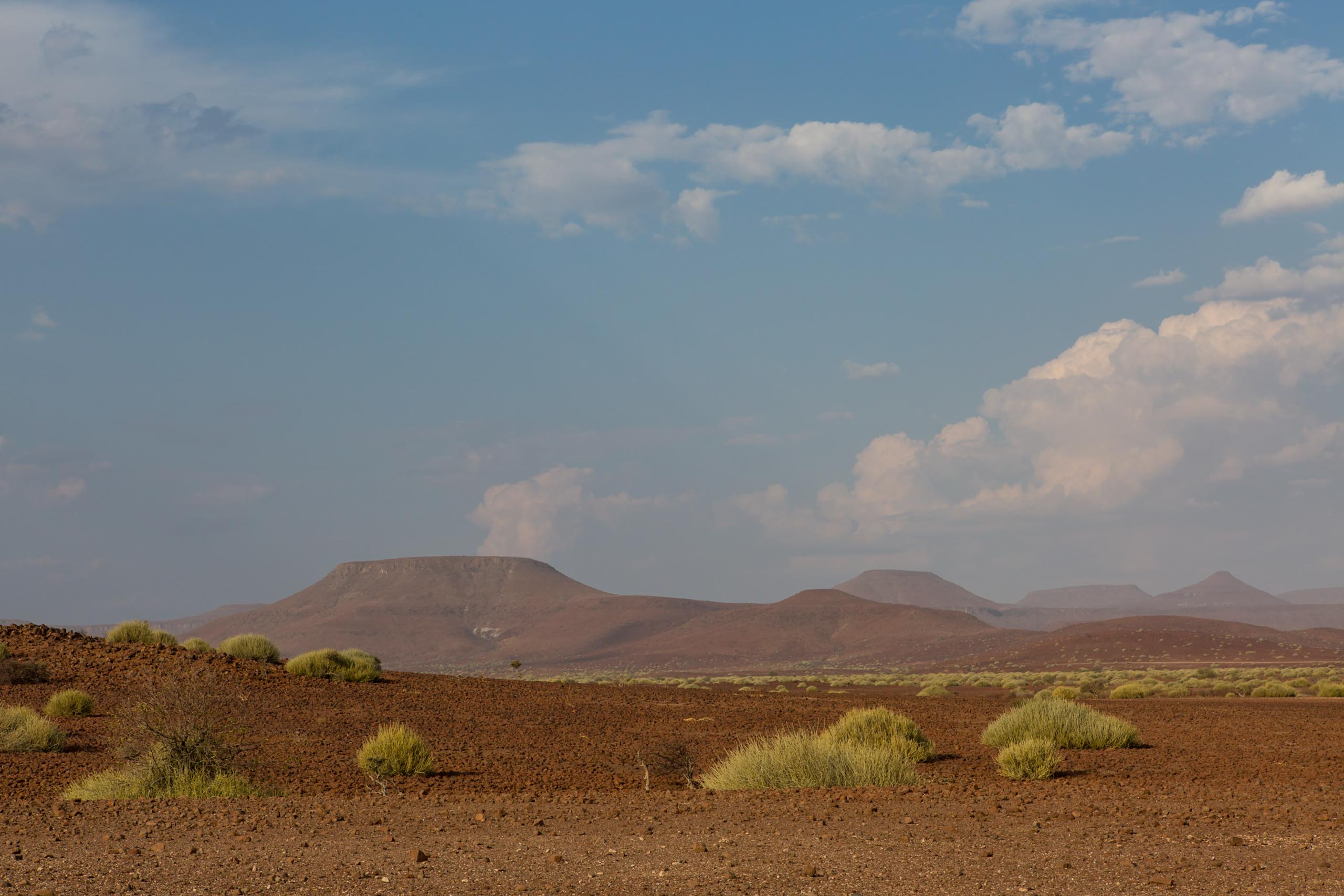 It turned out that camping inside the Palmwag Concession is very straight forward: you just get a permit at the entrance, they give you a simple map and point out where to camp, and where not, and off you go.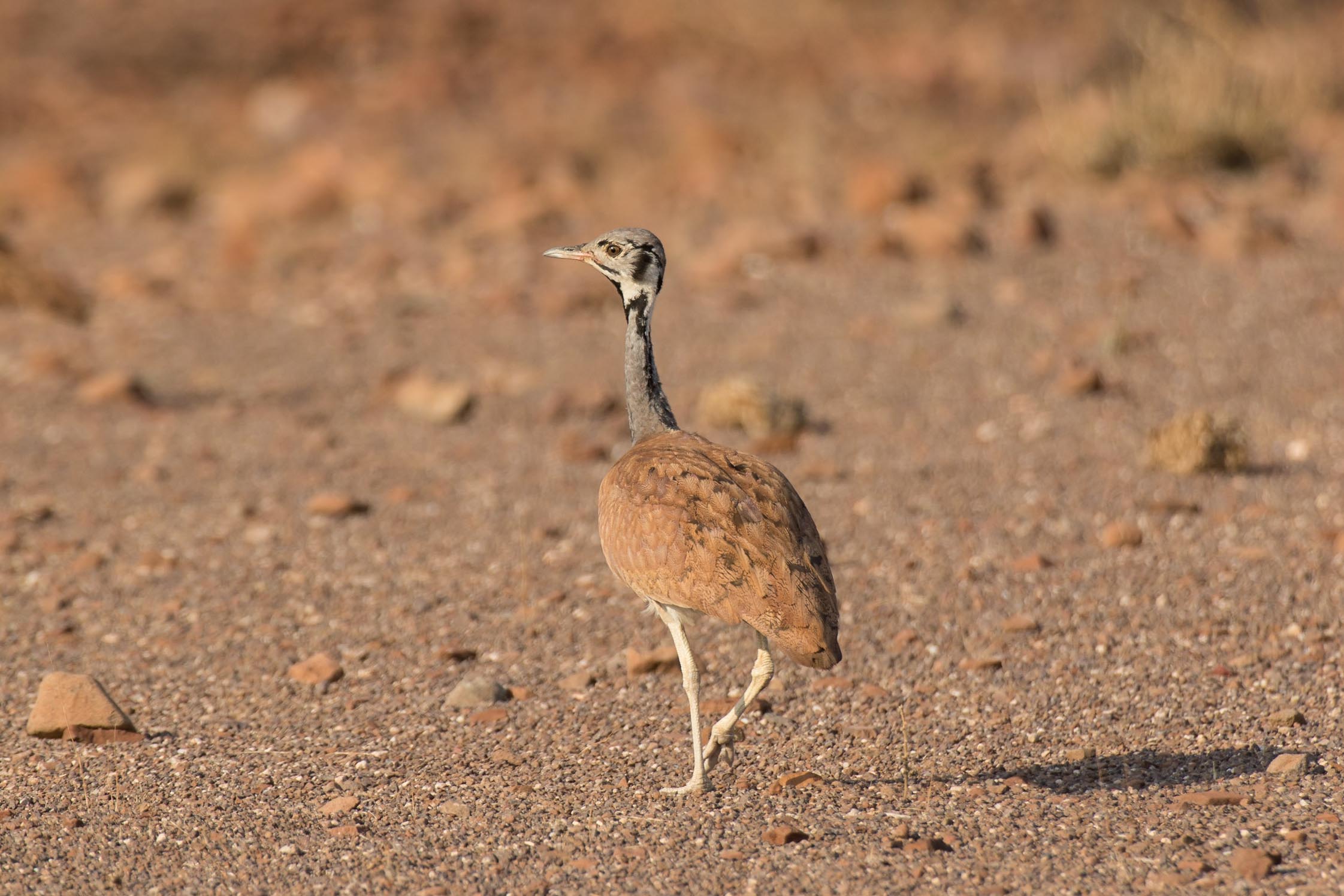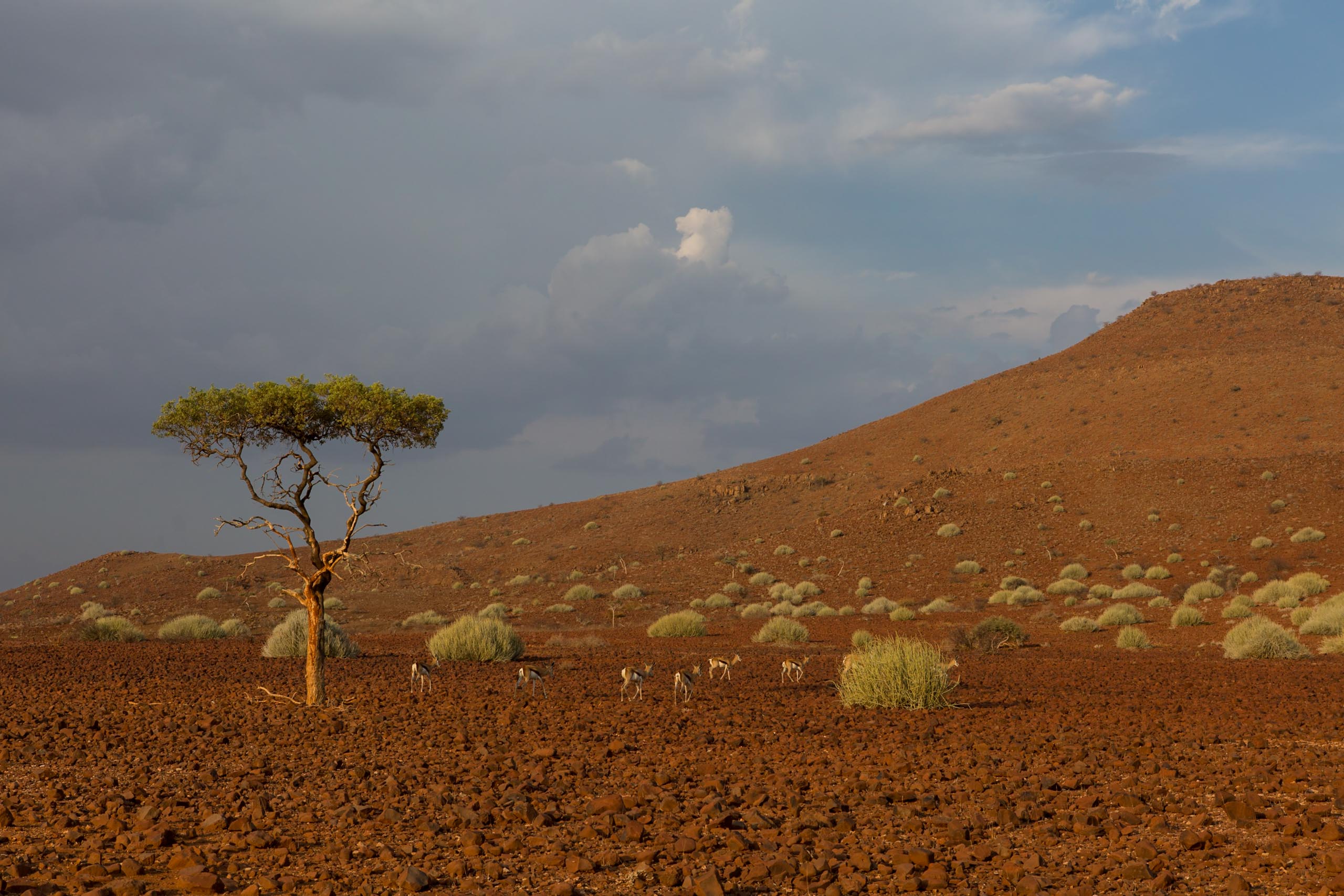 Again nothing spectacular in terms of wildlife, except some zebra, springbok and oryx. We did see some elephants, but from great distance.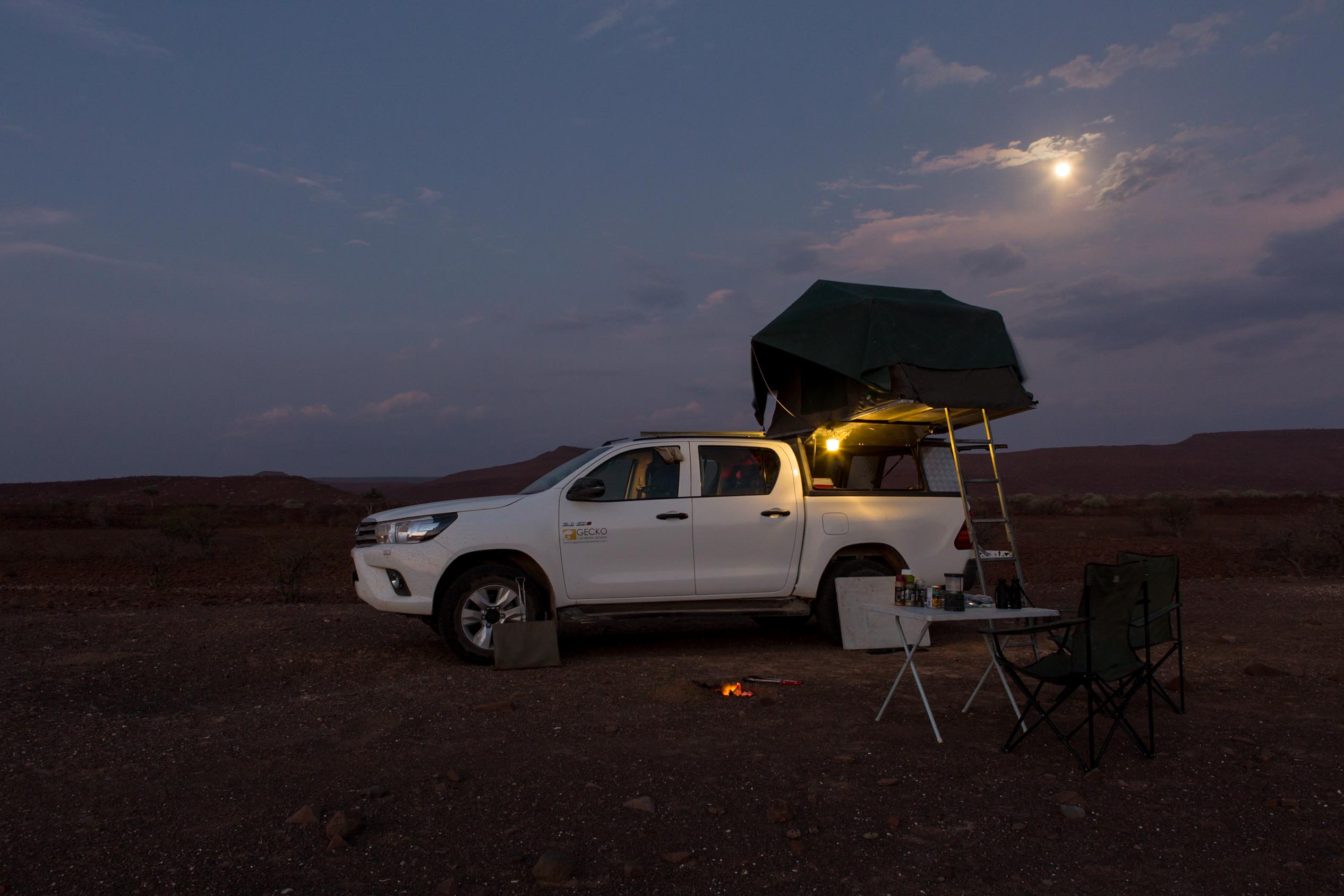 We were too late to reach one of the more remote assigned camping sites, so we decided to camp just somewhere in the middle of nowhere, away from any water source, as we didn't want to disturb any wildlife coming out for a drink at night. The almost full moon made for a beautiful sky, a nice end to a long day.
Day 11 – 13 October: Palmwag Concession – Etosha
A big day ahead, as today we would drive to Etosha, the final destination of our journey. I had been to Etosha a year earlier and couldn't wait to show Mega around!  But we first wanted to search for Black Rhino, as seeing them here in this mars-like landscape would be something…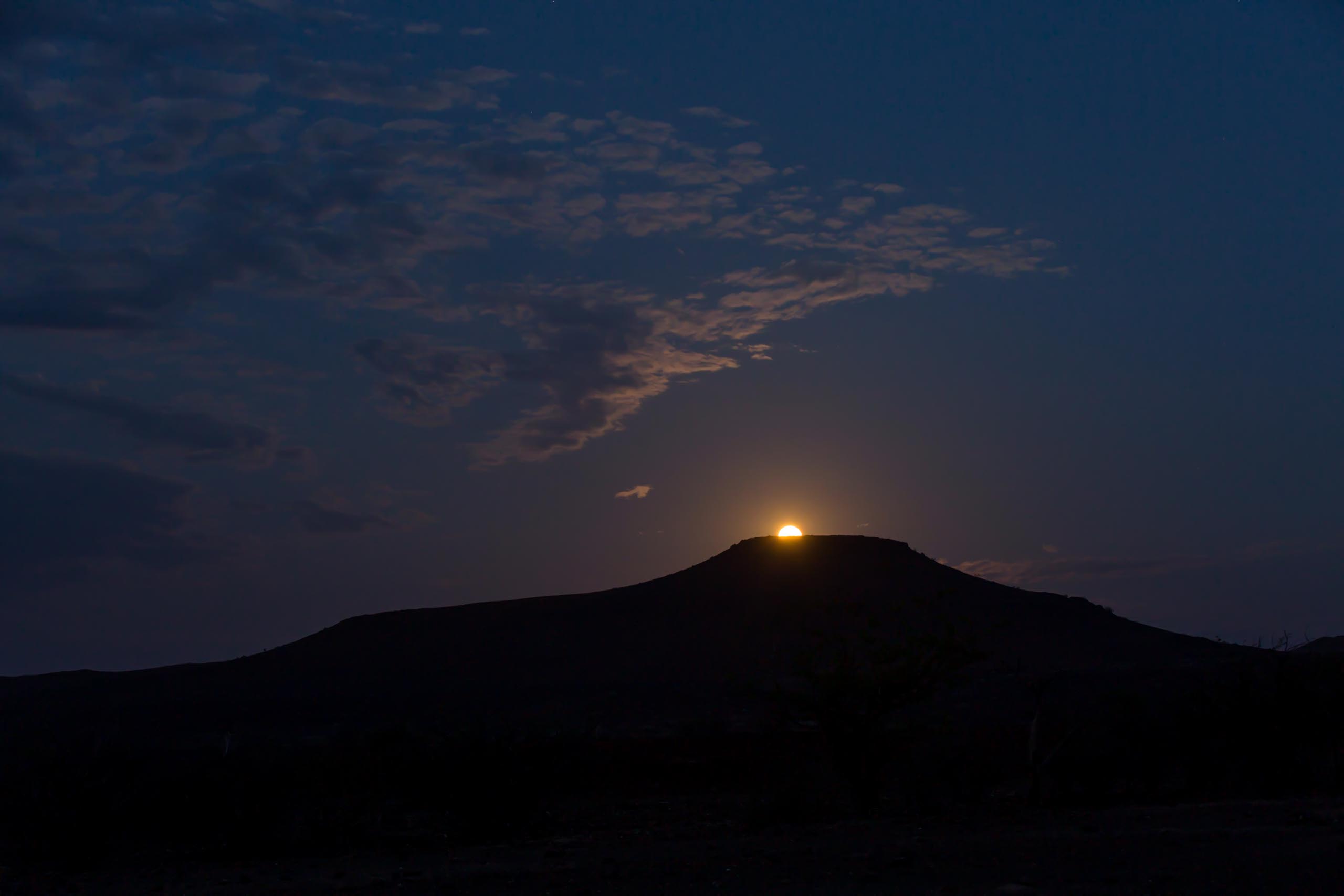 No, not a sunrise. A moon set..! Just when the sun was about to rise though, on the complete opposite side.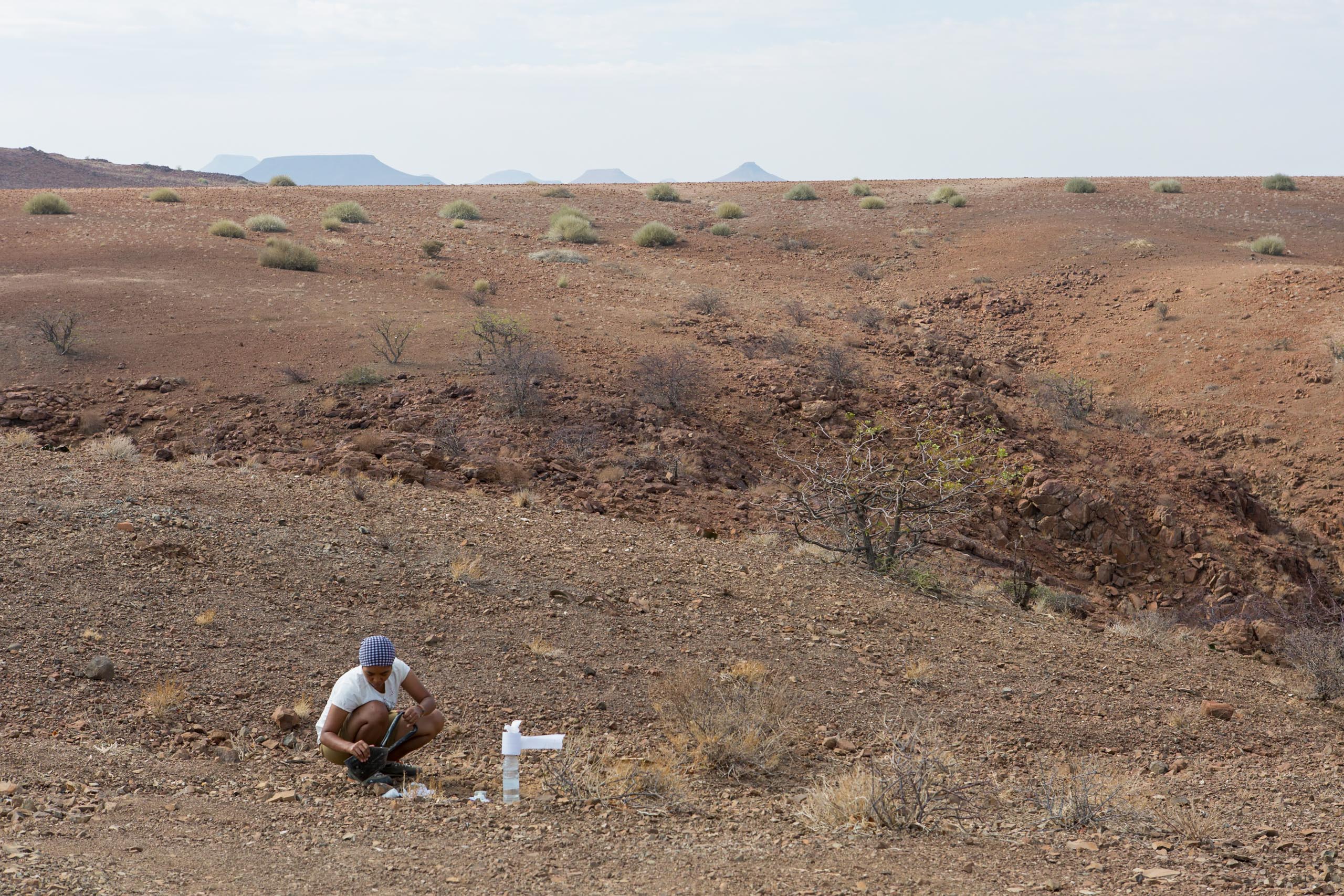 Bush toilet. It wasn't easy to dig a hole in this rocky terrain…! And in case you want to know: you burn your toilet paper first, and then you carefully burry everything, not leaving any trace.
And that was Palmwag. Despite relative little wildlife and poor roads its red landscape is unique and the chance so see Black Rhino in such a unique scenery will probably make me come back again one day…