Day 7 – 9 October: Opuwo – Sesfontein – Hoanib riverbed
We left Opuwo early morning for Sesfontein, taking a bit more time than the day before, to admire the gigantic Baobab trees along the road. It's quite a spectacular sight!
Less than half an hour west of Sesfontein you see the Hoanib riverbed valley open up in front of you. It's hard to miss. And as soon as you leave the gravel road you know you're in for some serious off-road driving…! Here and there the riverbed consists of half a meter deep white sand powder and it almost feels like driving through water. You don't want to get stuck here and you have to be very careful not to hit anything hidden under the powder or perhaps drive into a hidden trench… Not for newbies!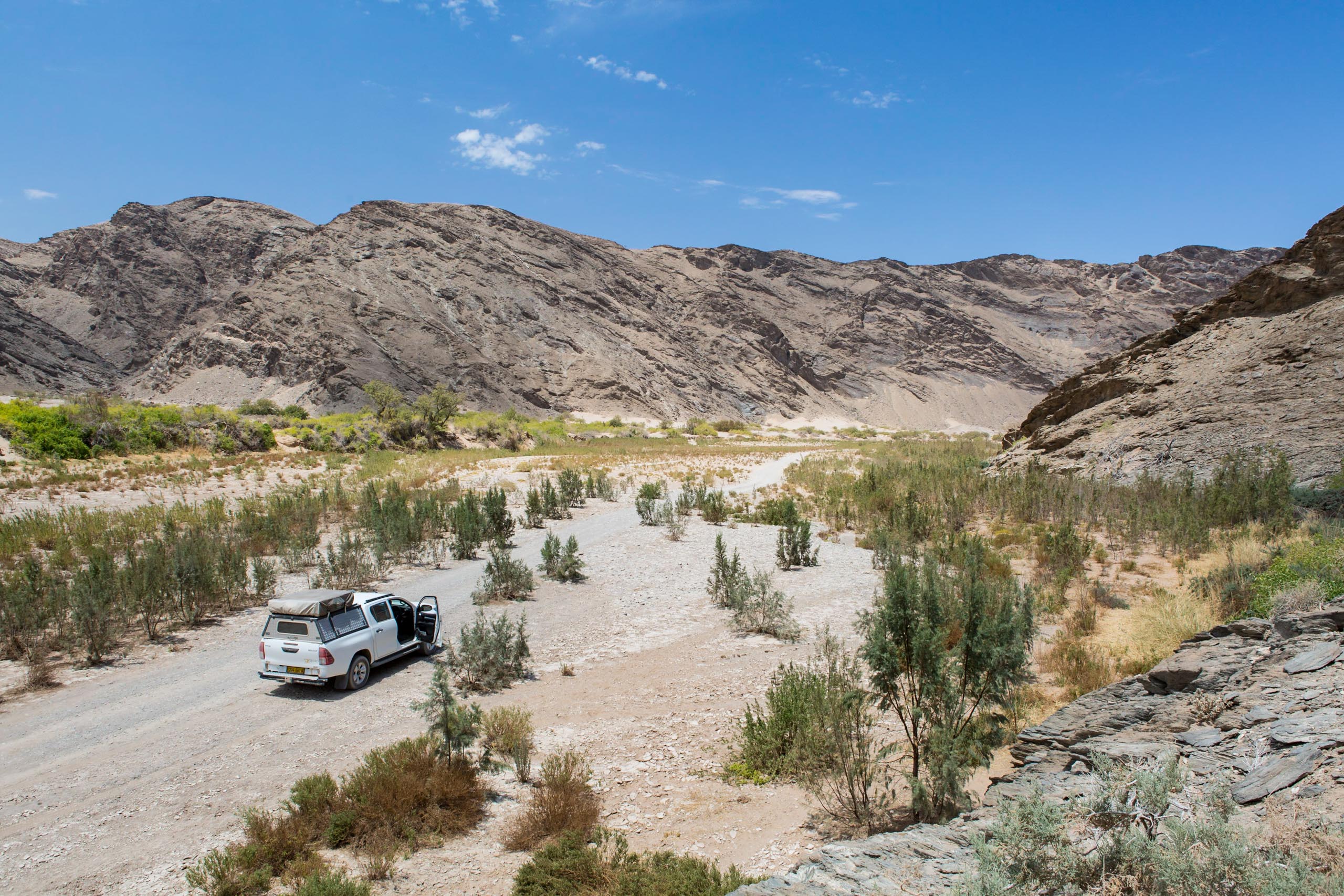 We passed the recently opened Elephant camp, I guess a good alternative starting point. The riverbed narrows to only a few dozen meter and for the first time we see water flowing in the river. The muddy riverbanks are covered in thick high reed grass and quite challenging to navigate. Dozens of dead cows laid around in this part of the valley, not a nice sight… But clear signs of how hard life can be here.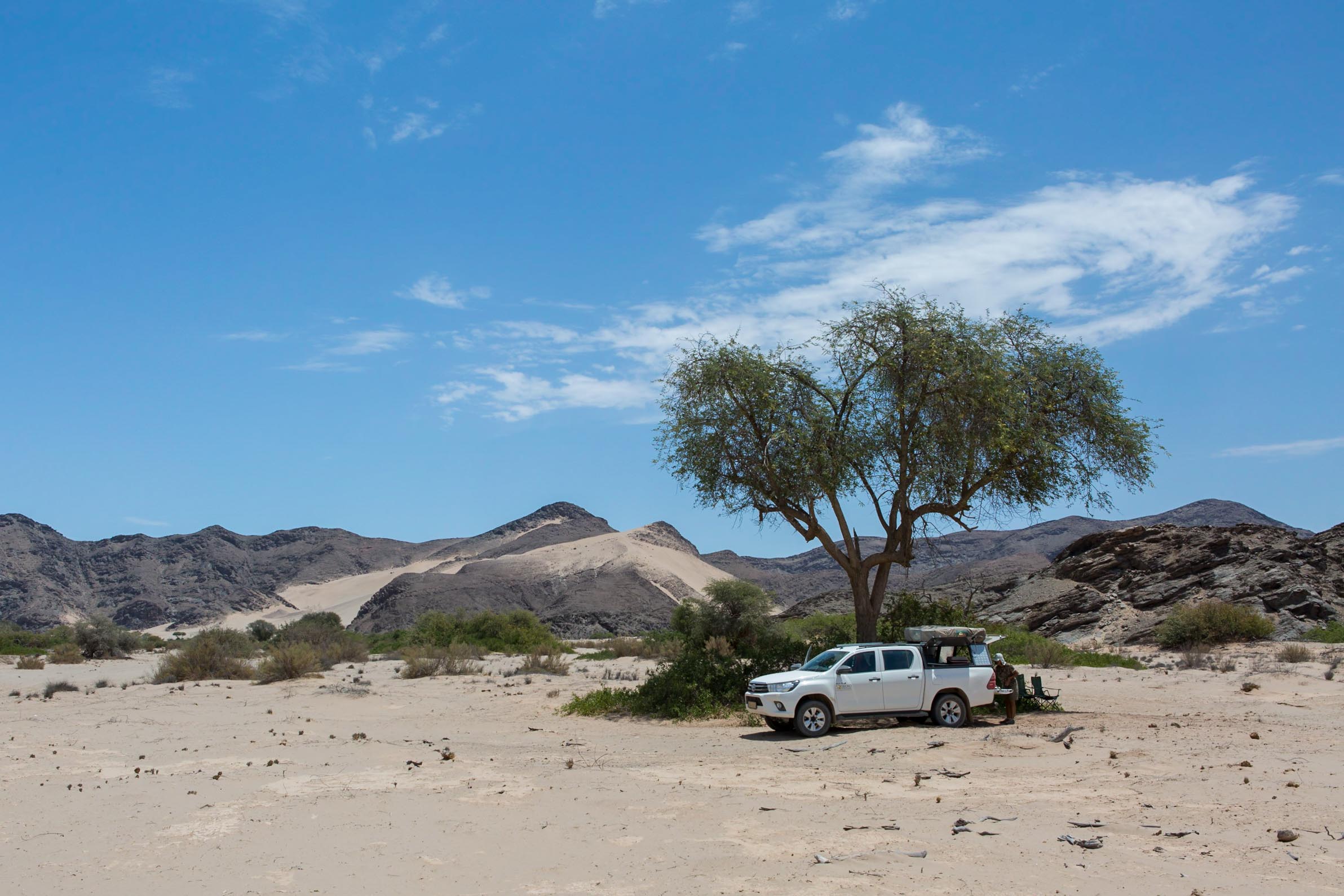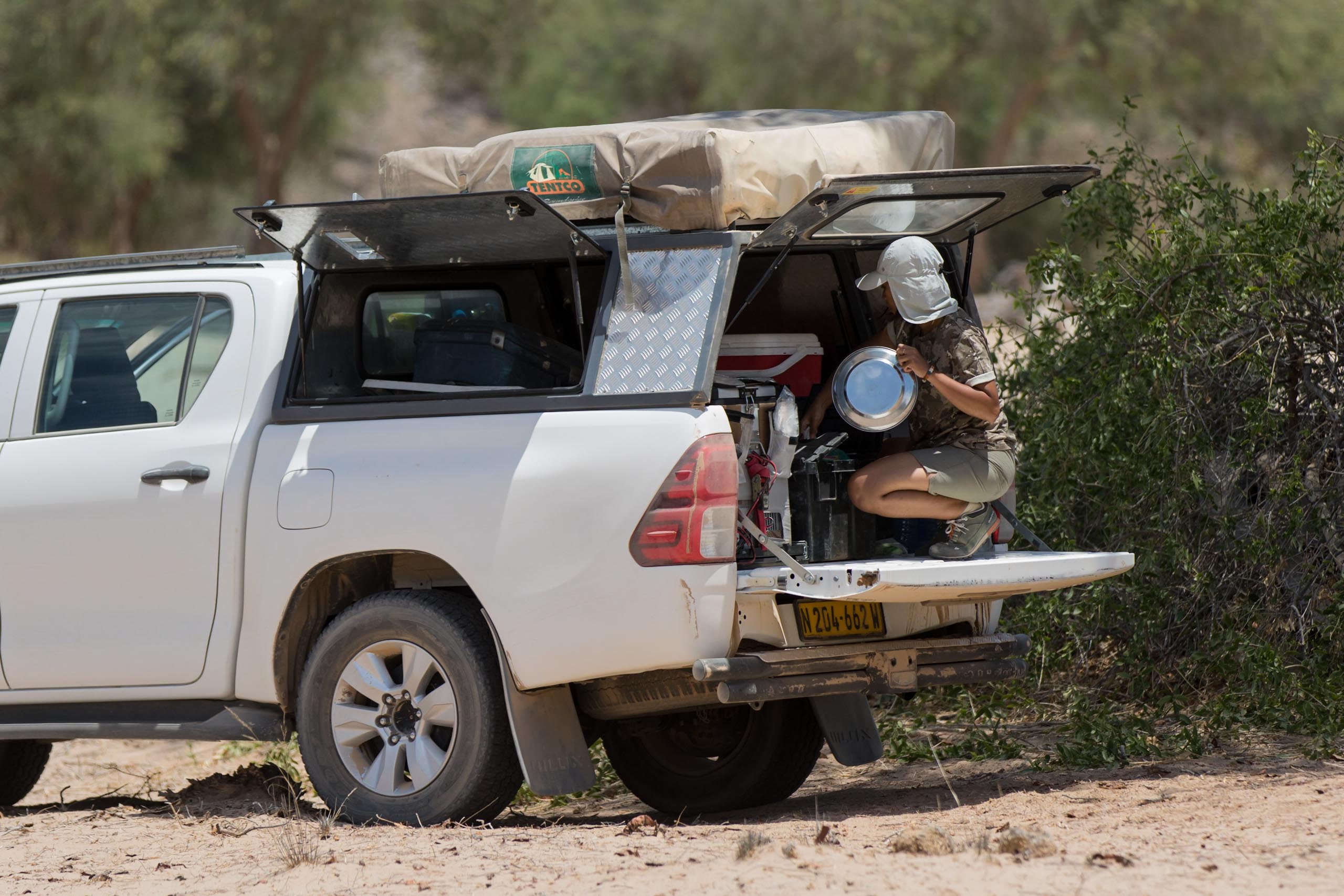 Lunch in the middle of the riverbed. We hadn't seen much wildlife yet and I was getting a bit worried that we may have left the Huab riverbed too soon…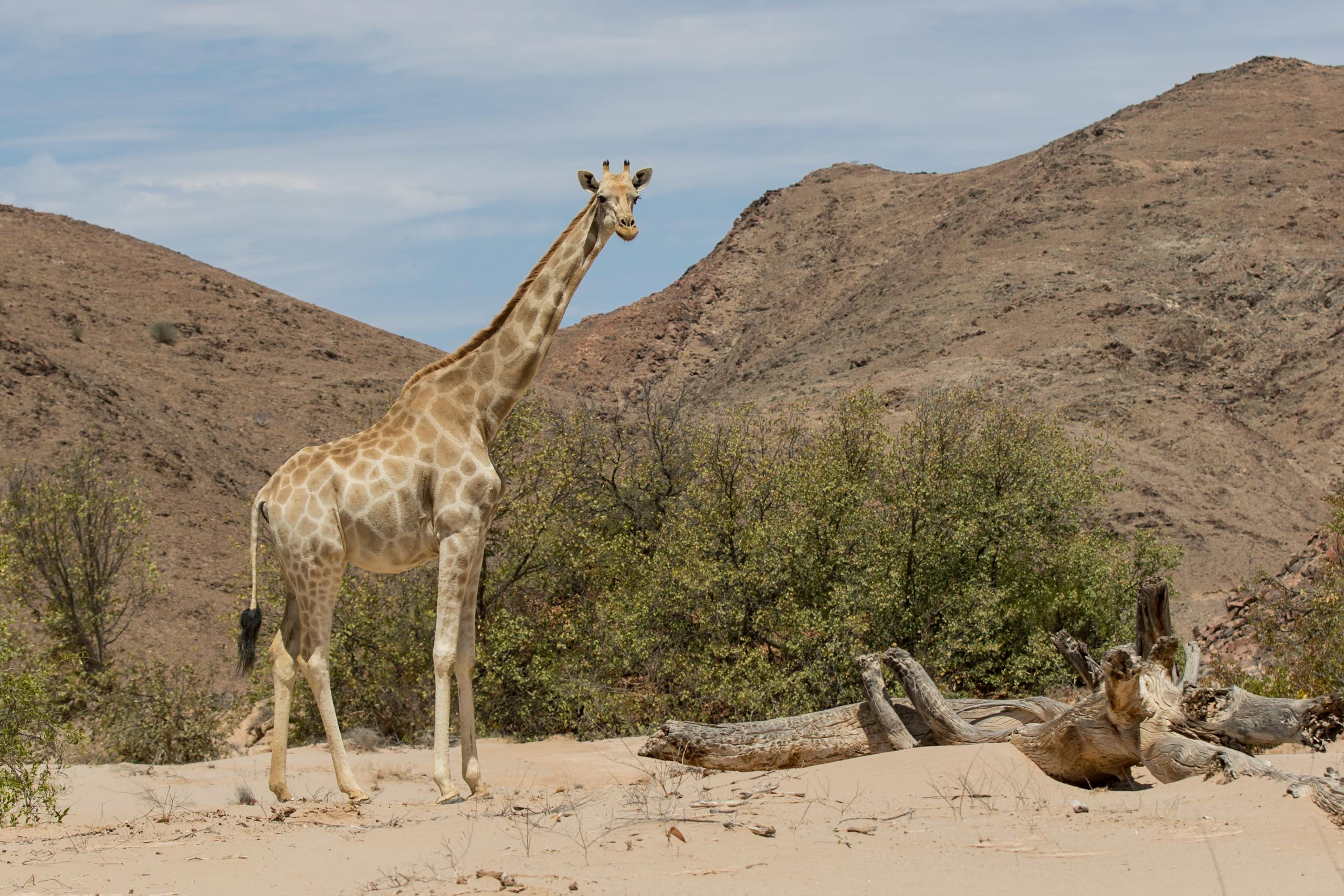 Less than half an hour after our lunch things started to change and look a lot better.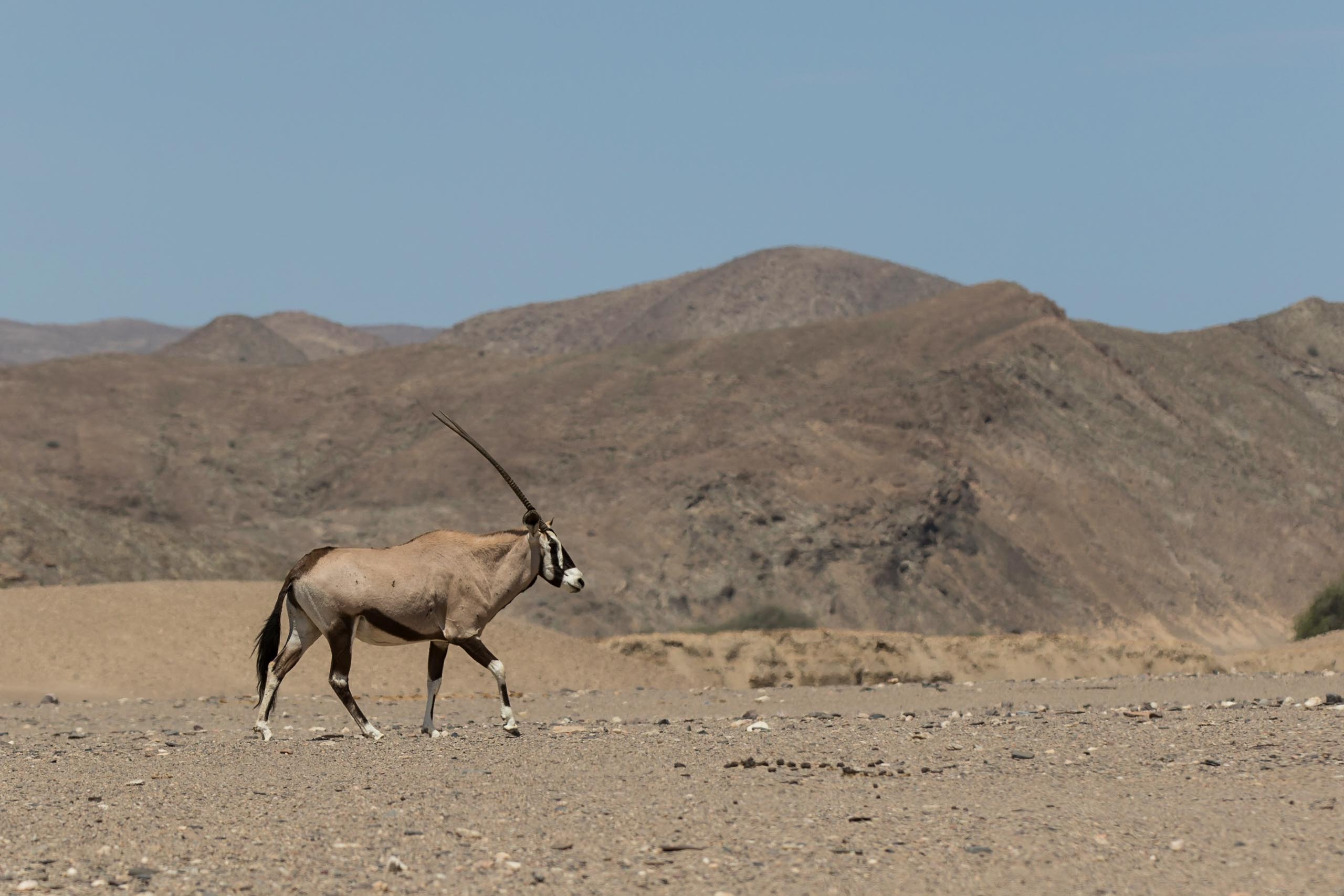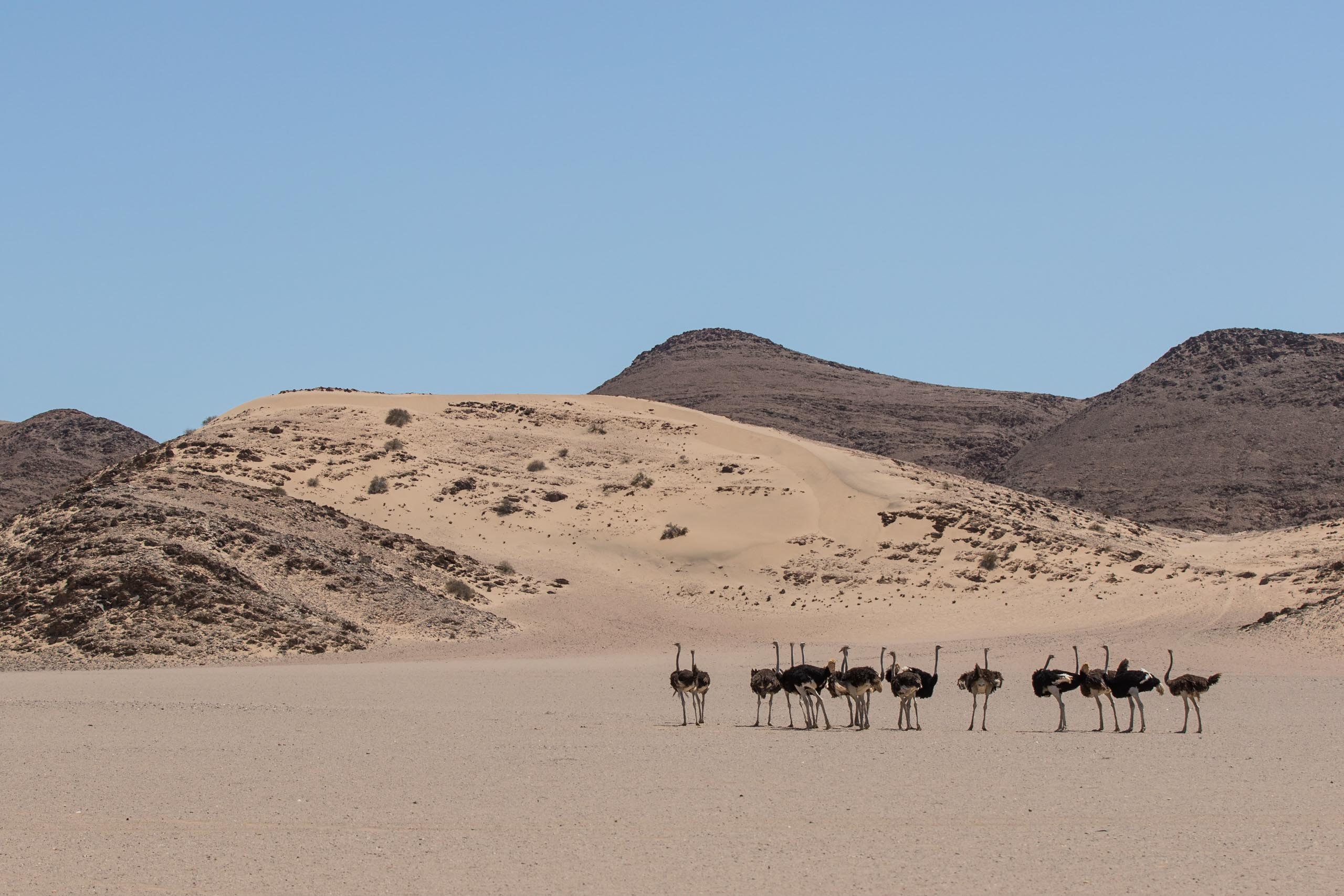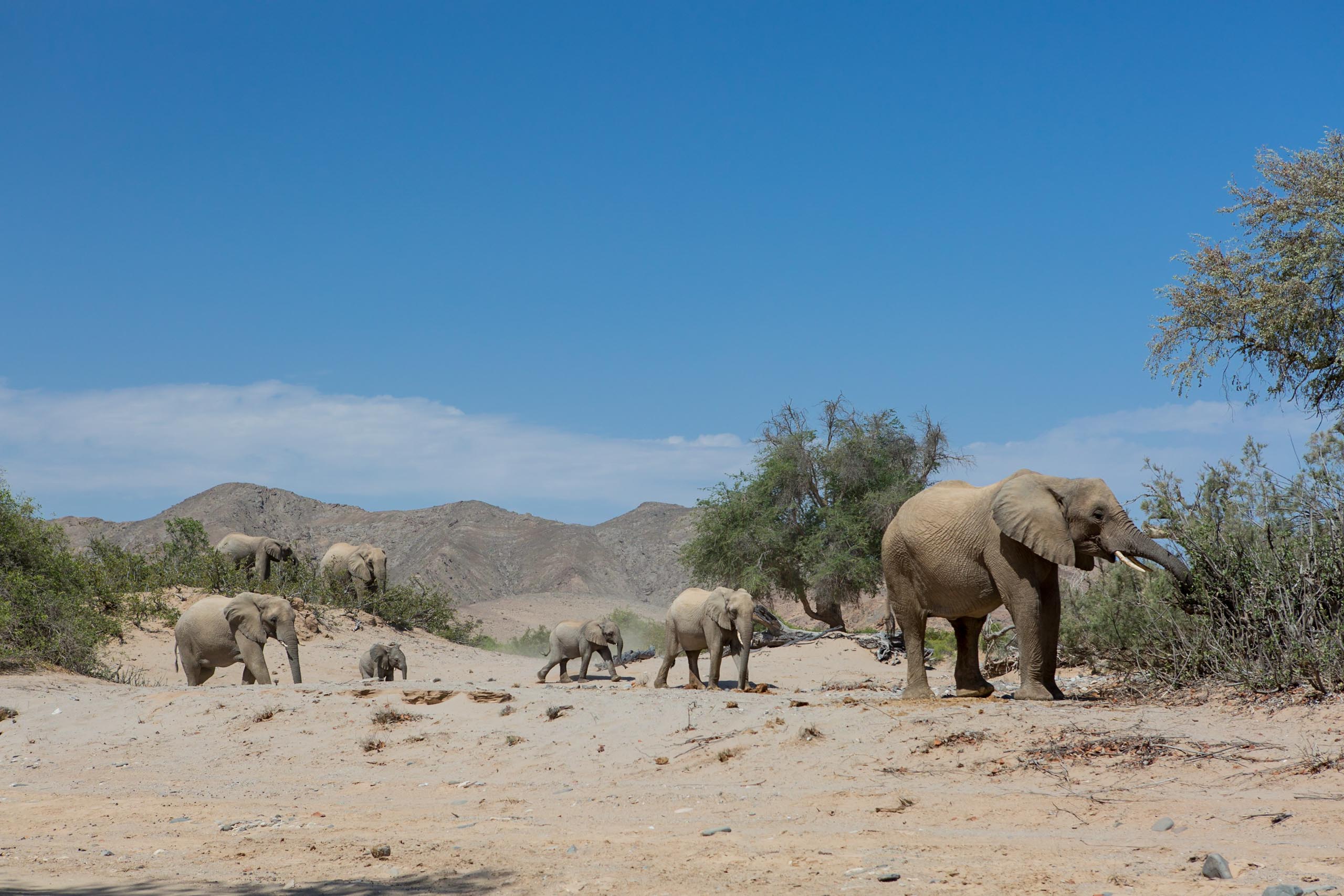 I was really worried too soon…! We caught up with this large herd of desert elephants, including a young baby of just a month old. Despite the baby they were very relaxed and it seemed they didn't pay much attention to us.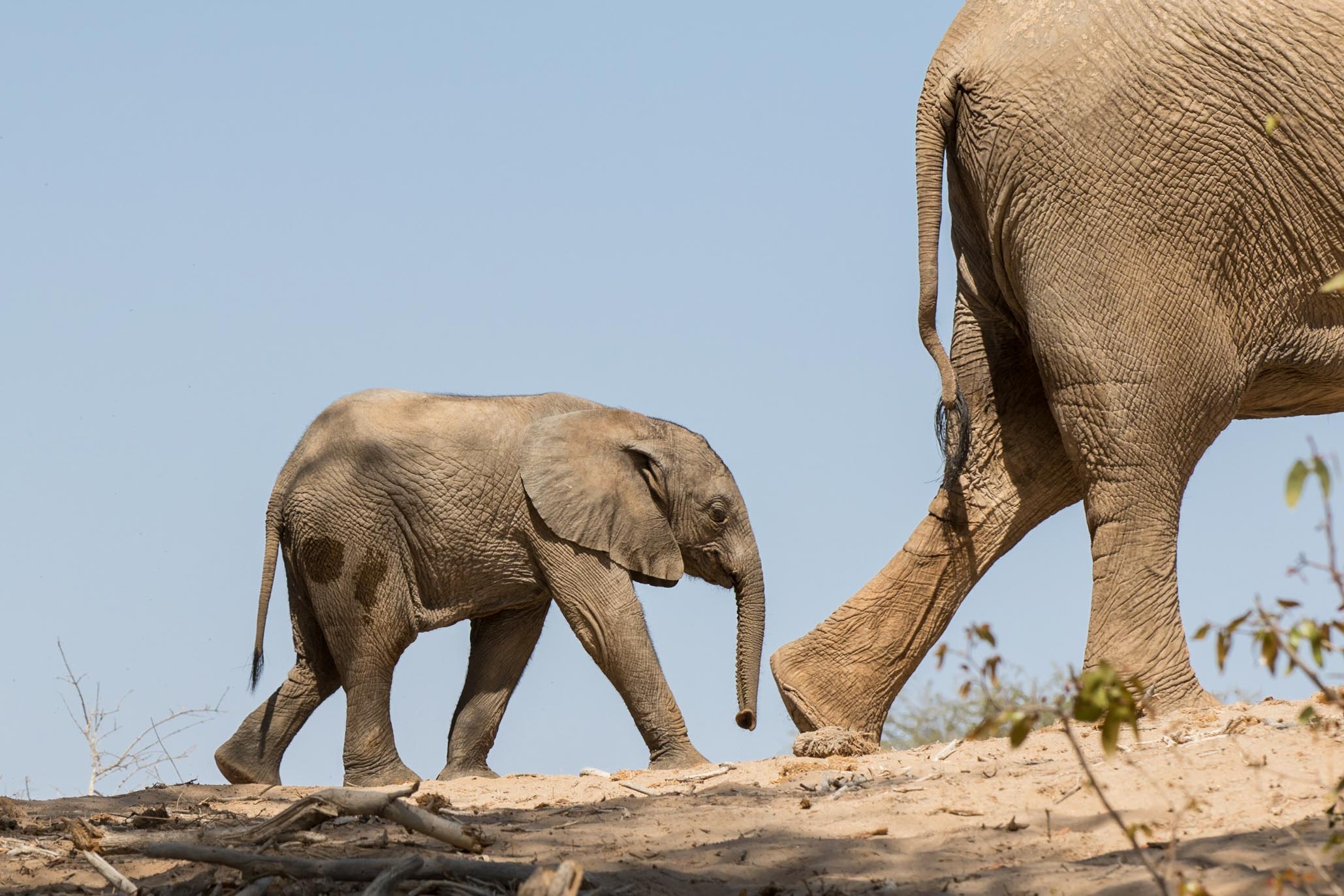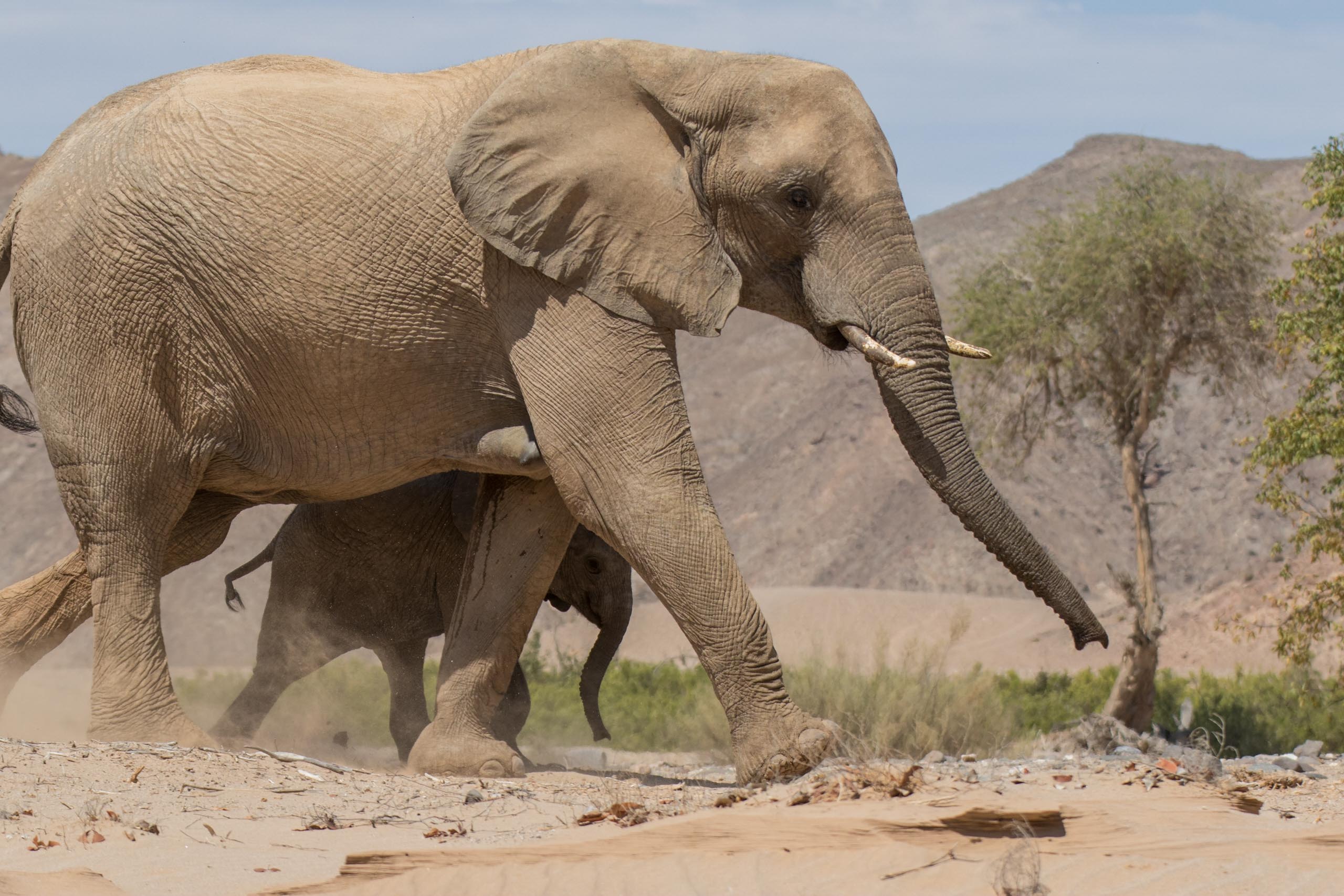 Mom clearly keeping an eye on us…!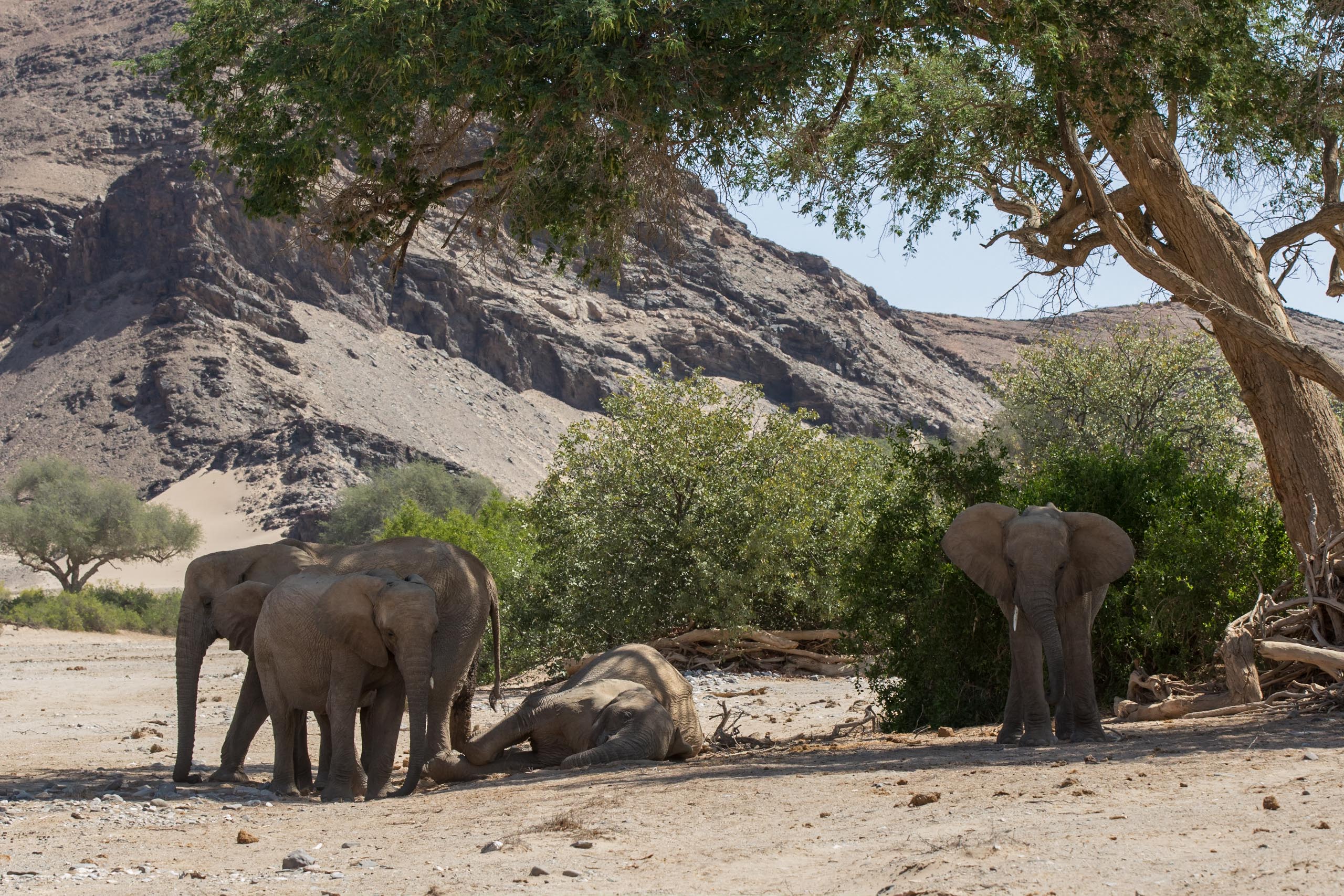 Time for an elephant nap, so we decided to drive ahead, knowing we'd see them again later that day.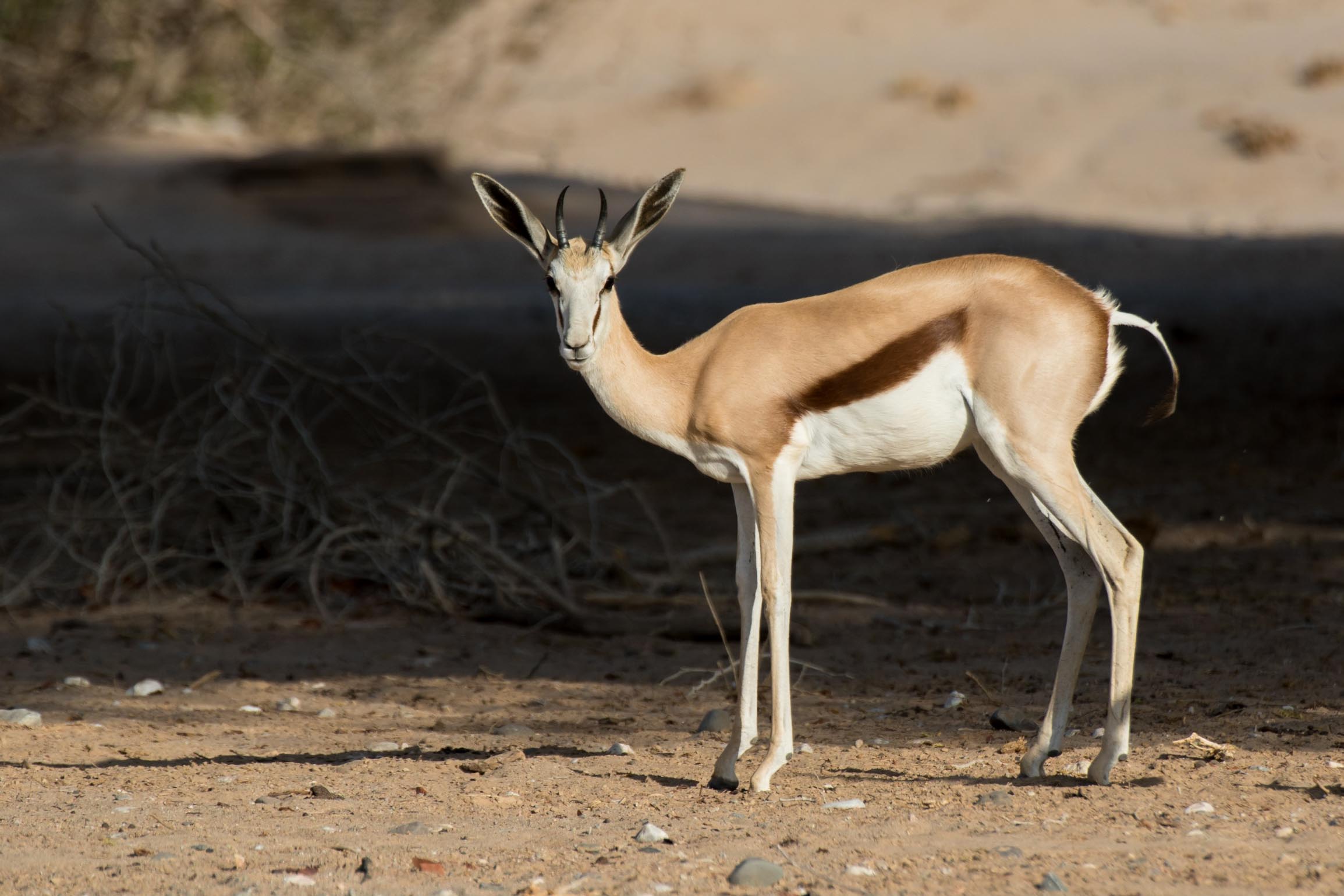 As there was plenty of wildlife in the area we decided to stay and catch up with the elephants in the afternoon.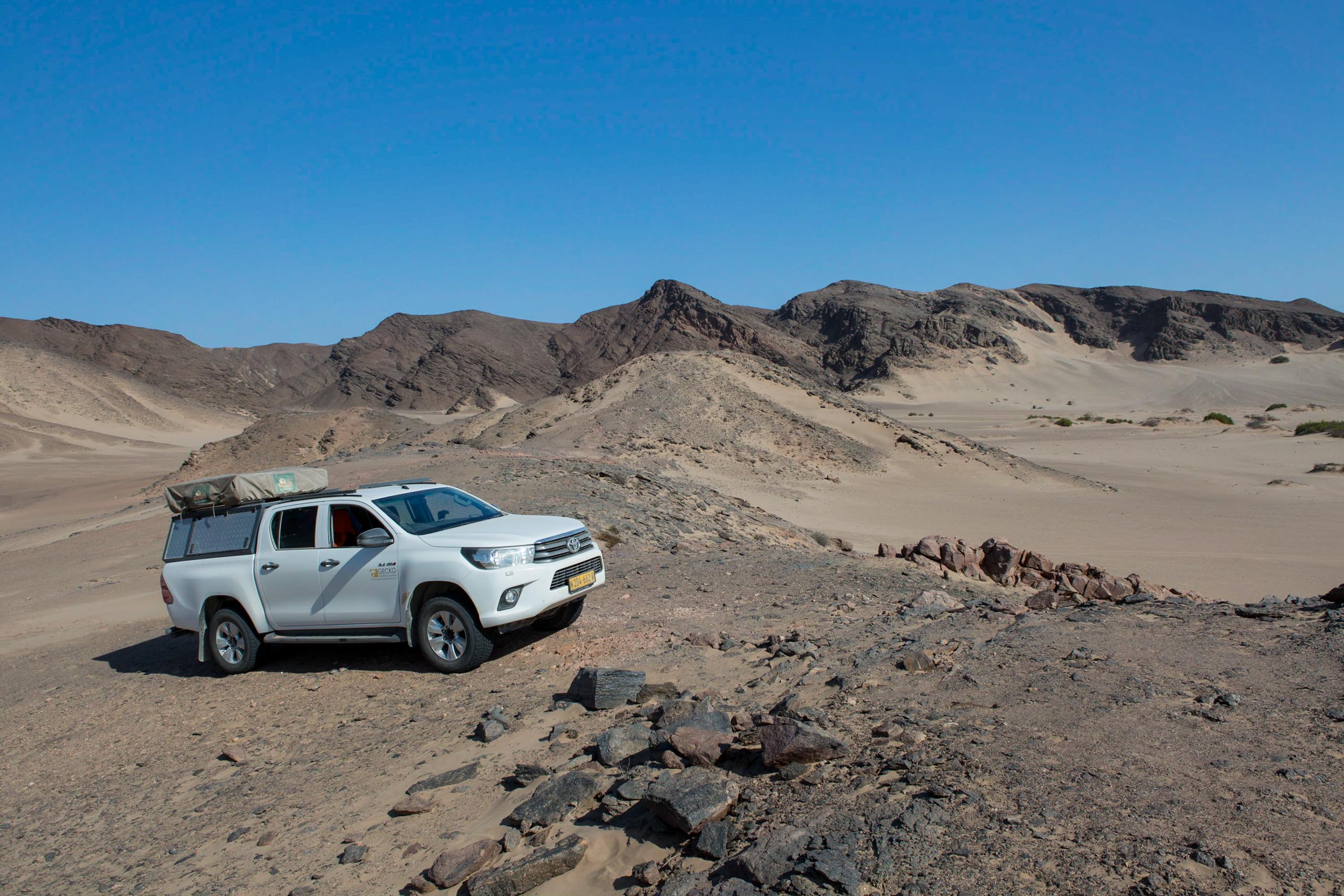 Not easy to get to, but a beautiful viewpoint with 360 degrees views of the Hoanib riverbed. We really enjoyed to look into the riverbed from above and see herds of elephant, giraffe, oryx, springbok and flocks of ostrich make their way through the valley.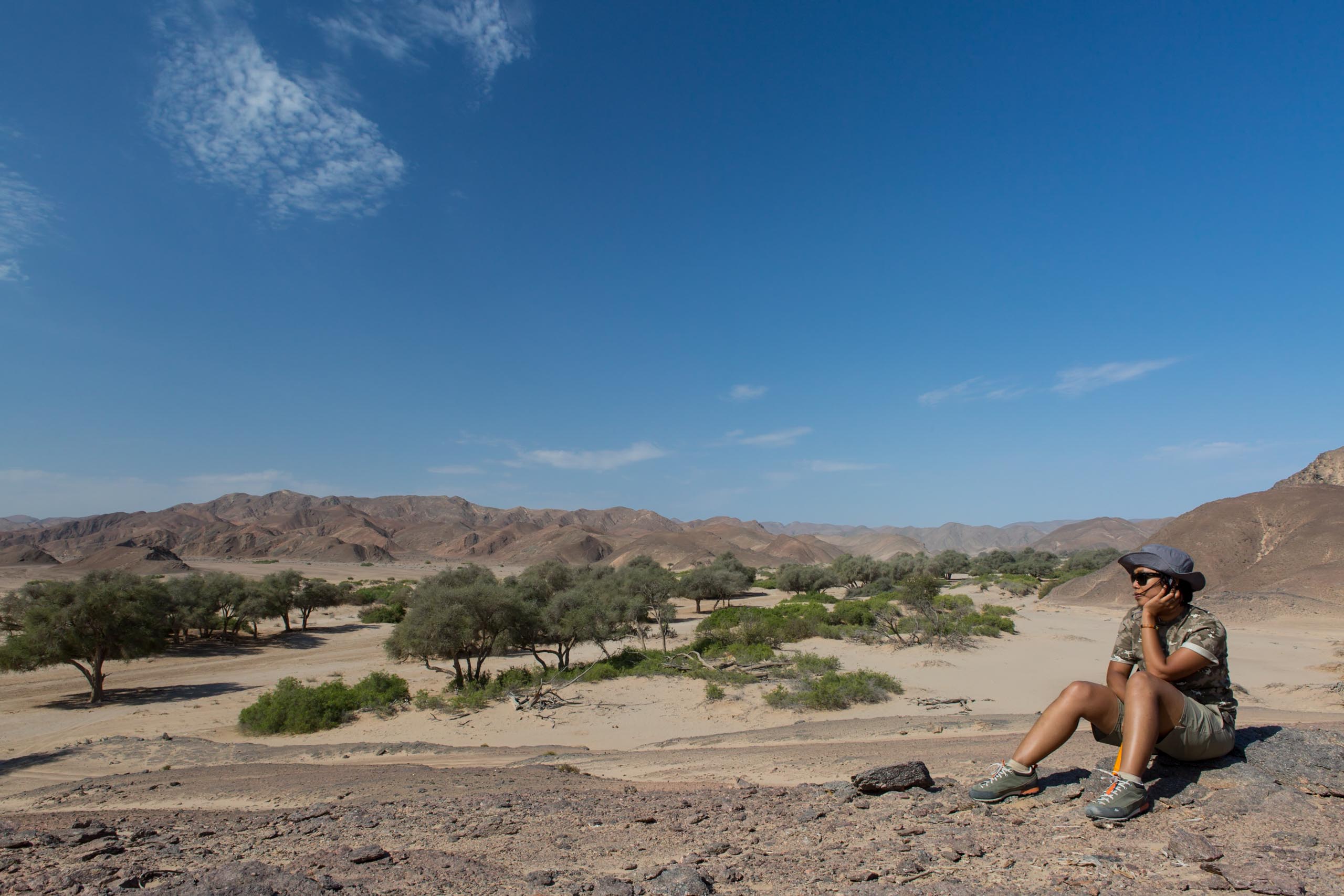 We decided to spend the rest of the afternoon around this area and already looked out for a safe place to camp, a bit away from the riverbed itself.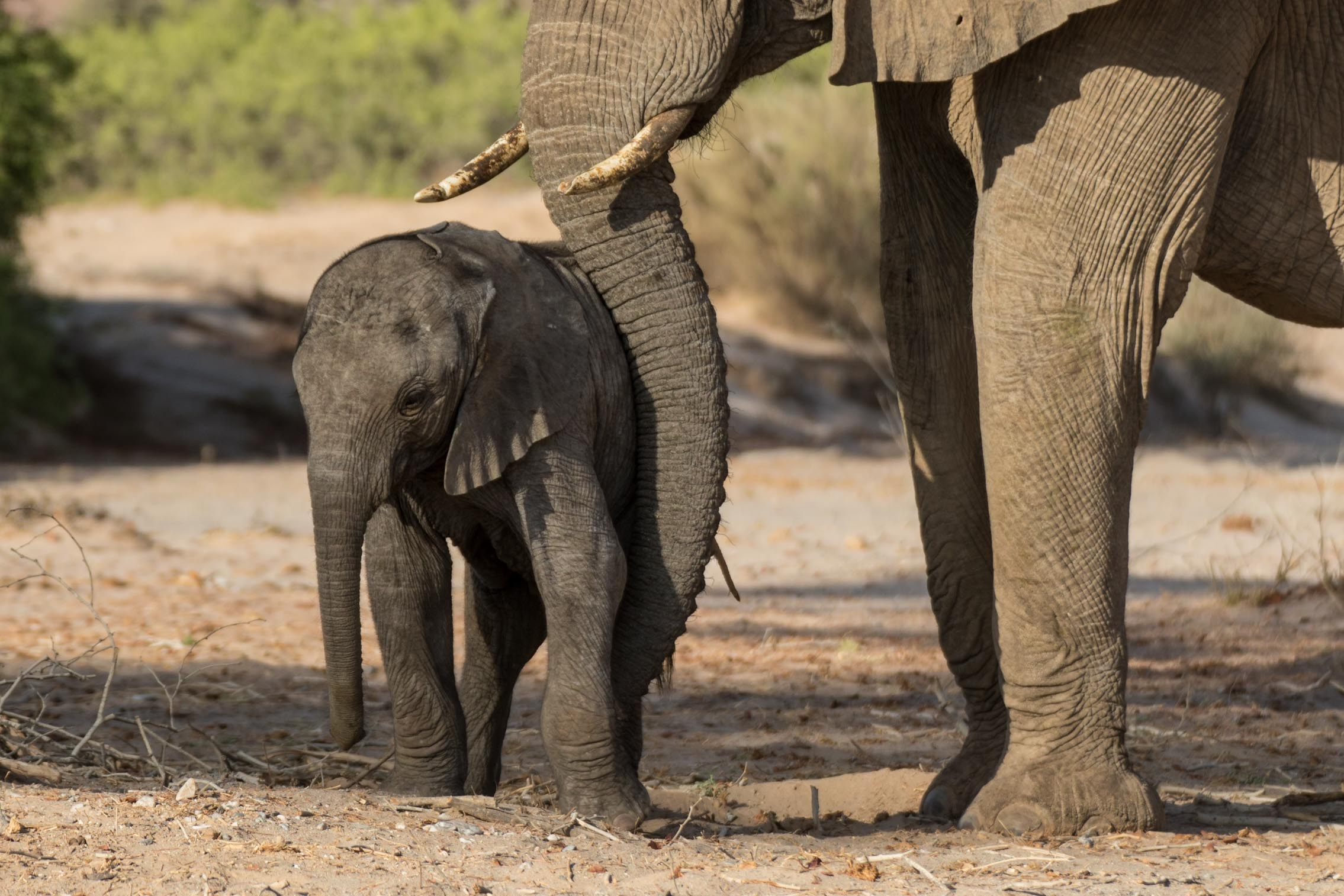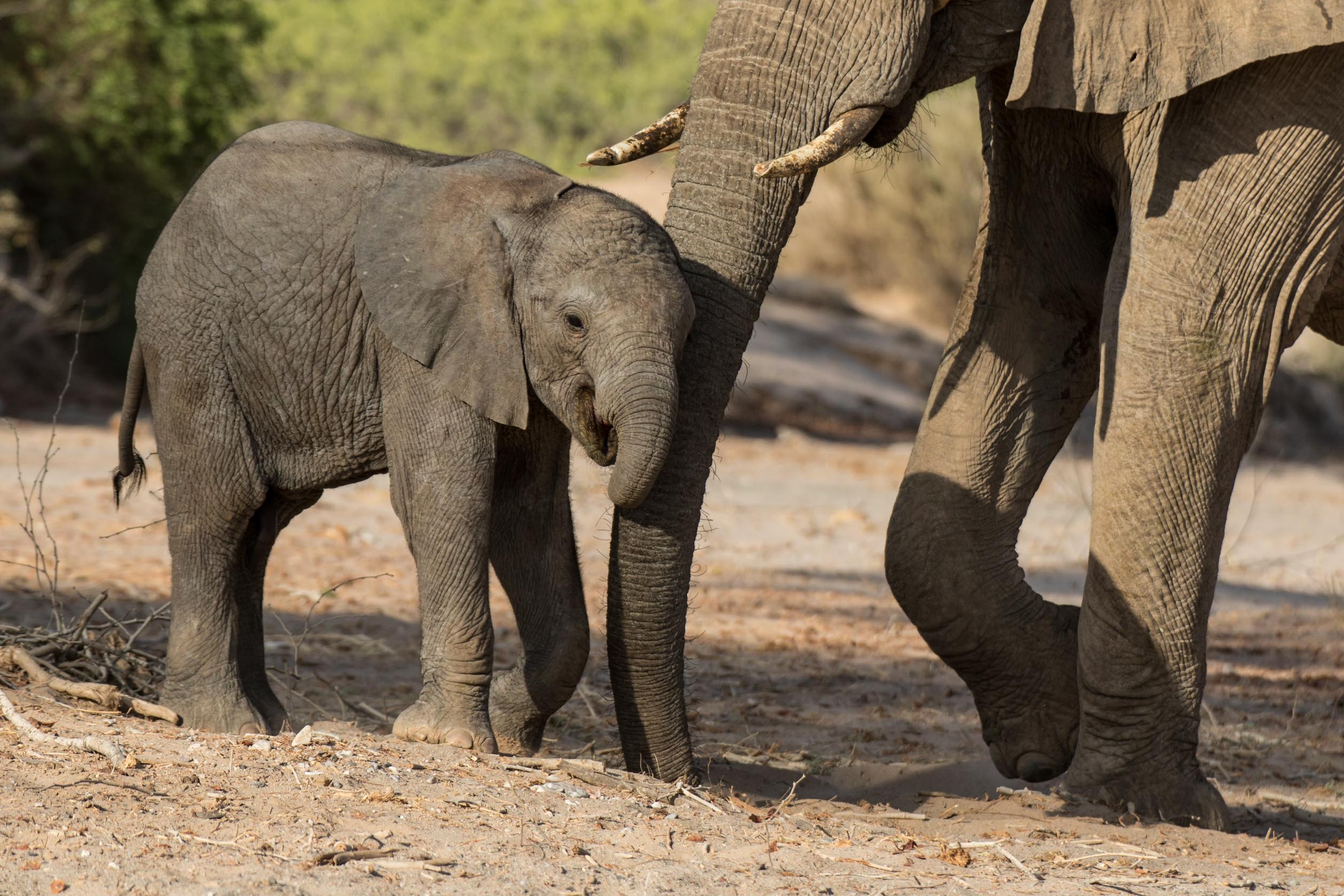 The herd had caught up with us. Mom tried to encourage her baby to forage for some roots, but I think that was a bit too soon…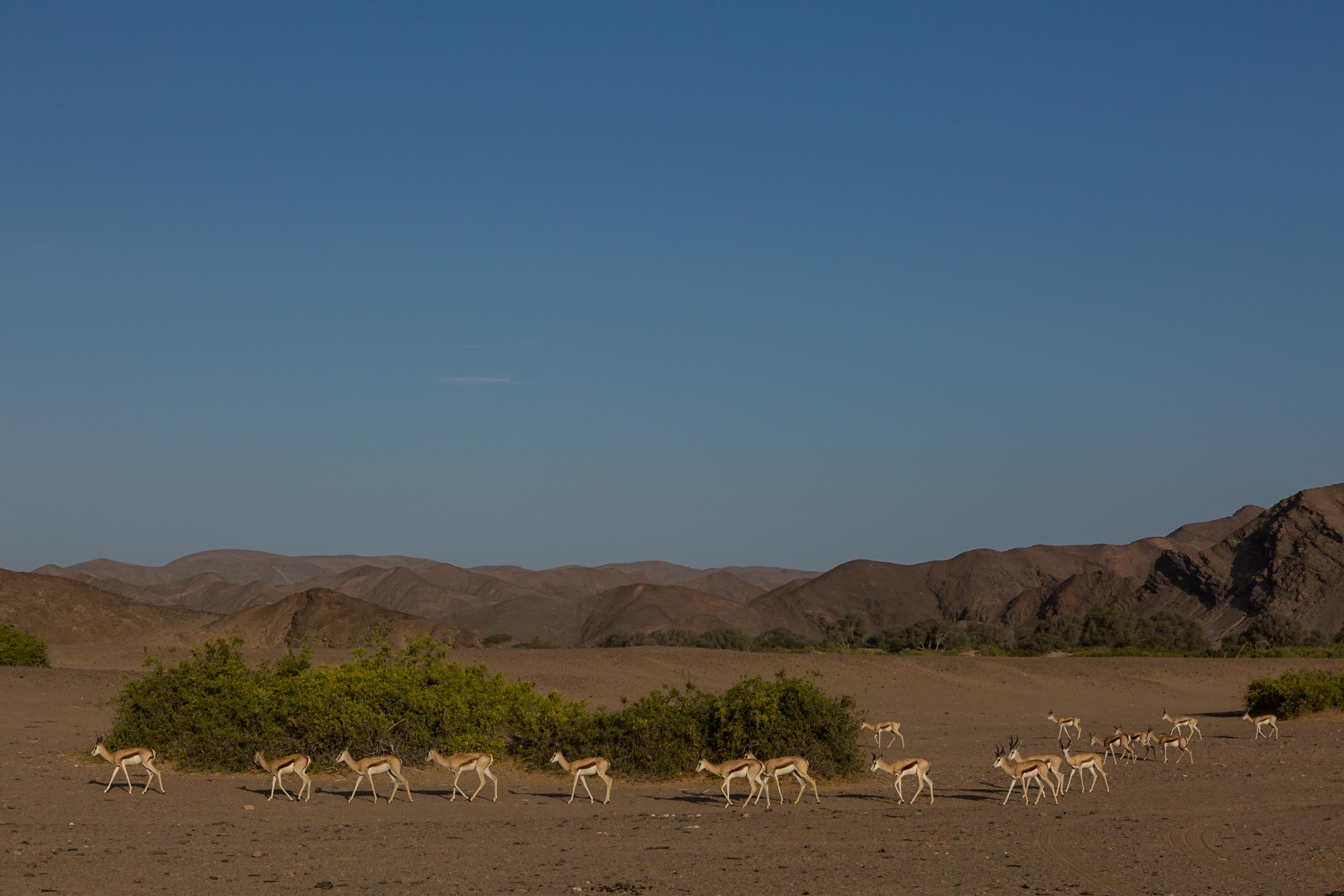 Suddenly we ran into a herd of panicking springbok, clearly spooked by something… We drove onto the sandy riverbanks and sure enough, we soon found fairly fresh lion tracks! Would a dream come true…? I had spend a lot of time reading about them, and their distribution, and I had chosen our route of these couple of days with deep in my mind the hope to see these elusive cats…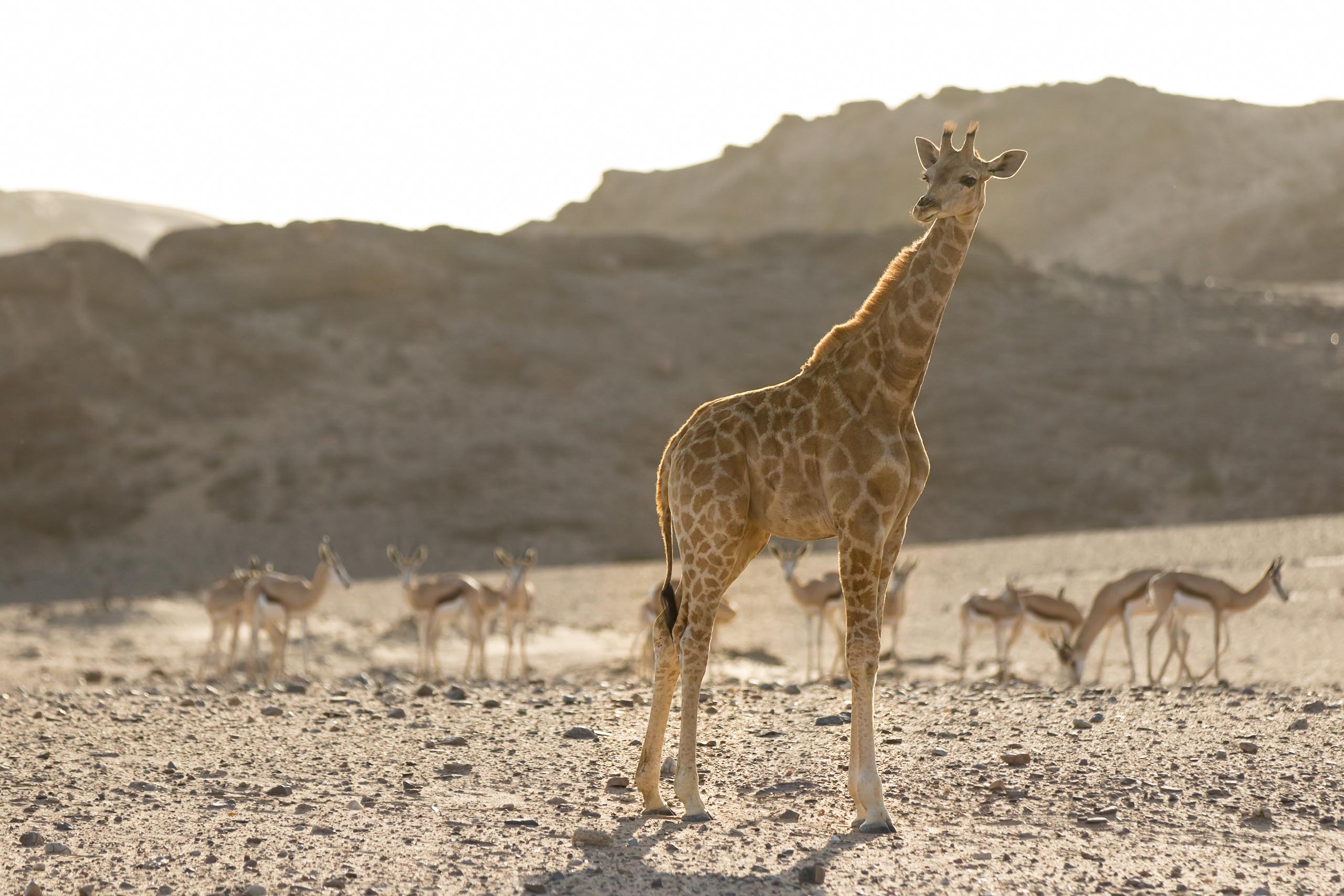 Even this giraffe was clearly weary of danger.
We followed the lion tracks, which clearly led in and out of several patches of bush, but eventually into some bush where no tracks led away from…! Would the lions be sleeping in those bushes..? We couldn't see anything from the car, but I was almost sure they were… I marked the place on my GPS and the plan was to come back later, around sunset, hoping they would come out…
The sun started to set; we were hoping the elephants would come this way.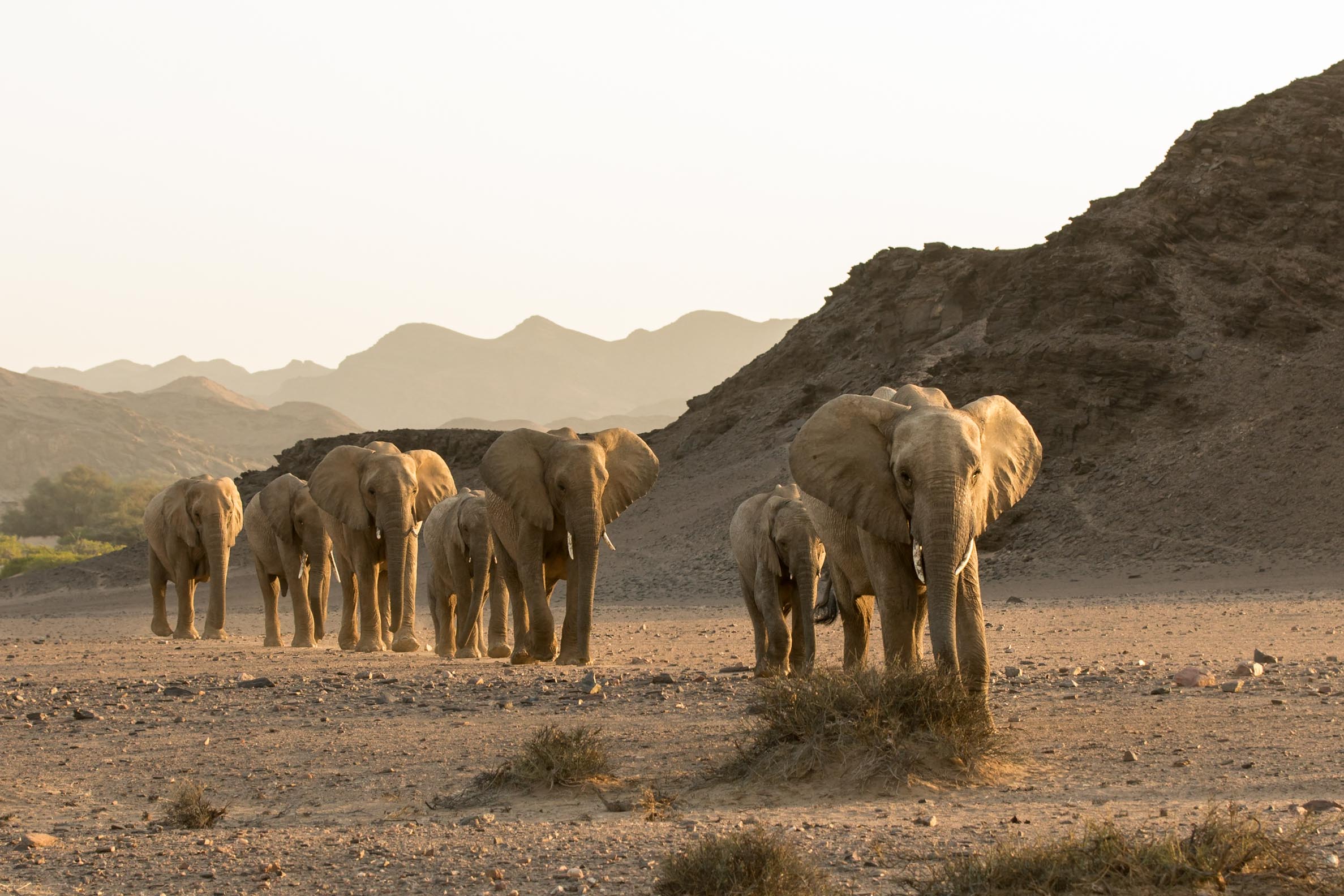 We didn't have to wait long! I guess the elephants also knew there were lions in the area and with a baby elephant it was much safer to spend the night away from the riverbed on the more open plains just north.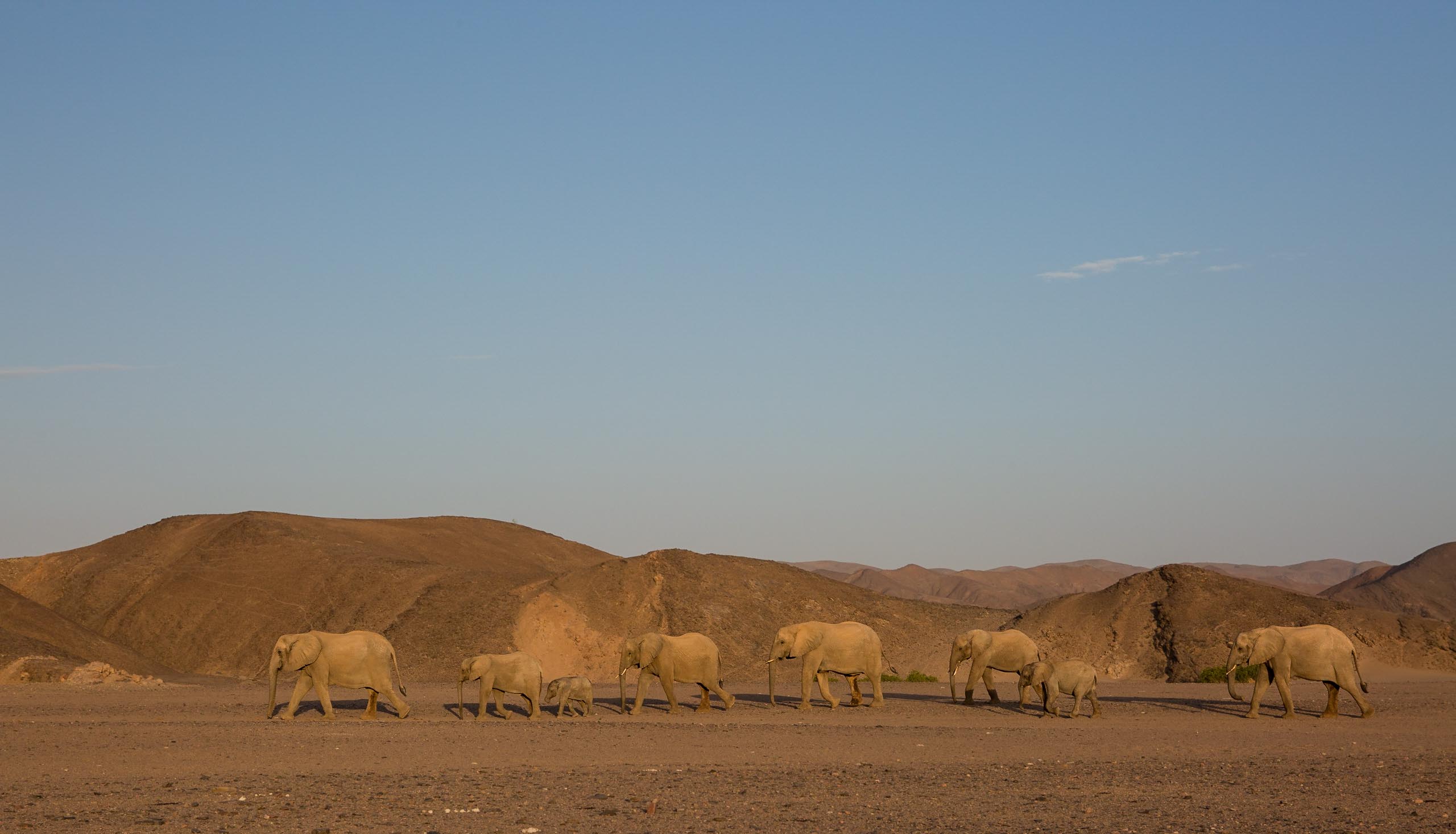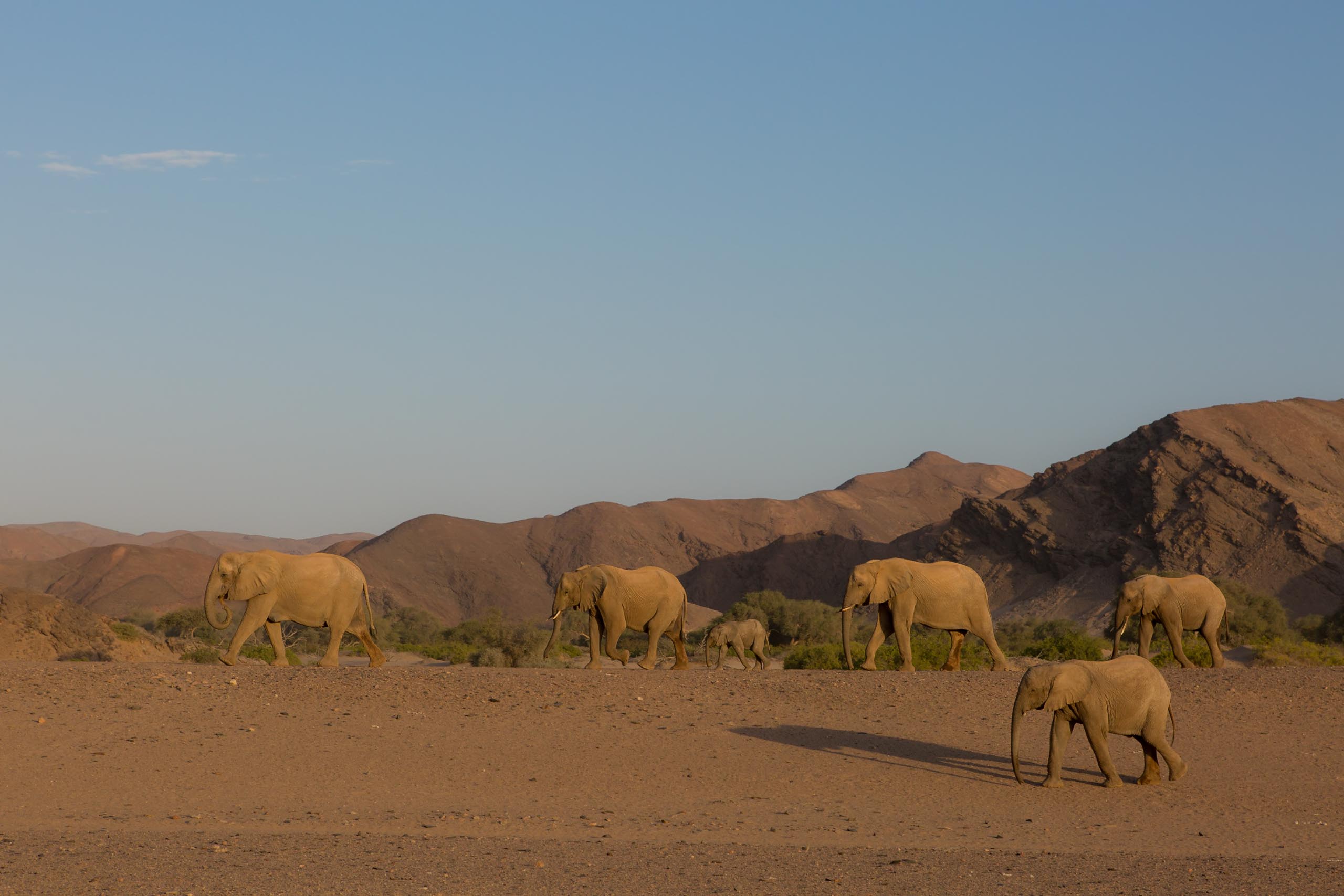 An increasingly spectacular scenery evolved… By now this herd was completely ignoring us and allowed us to slowly follow them, further away from the riverbed.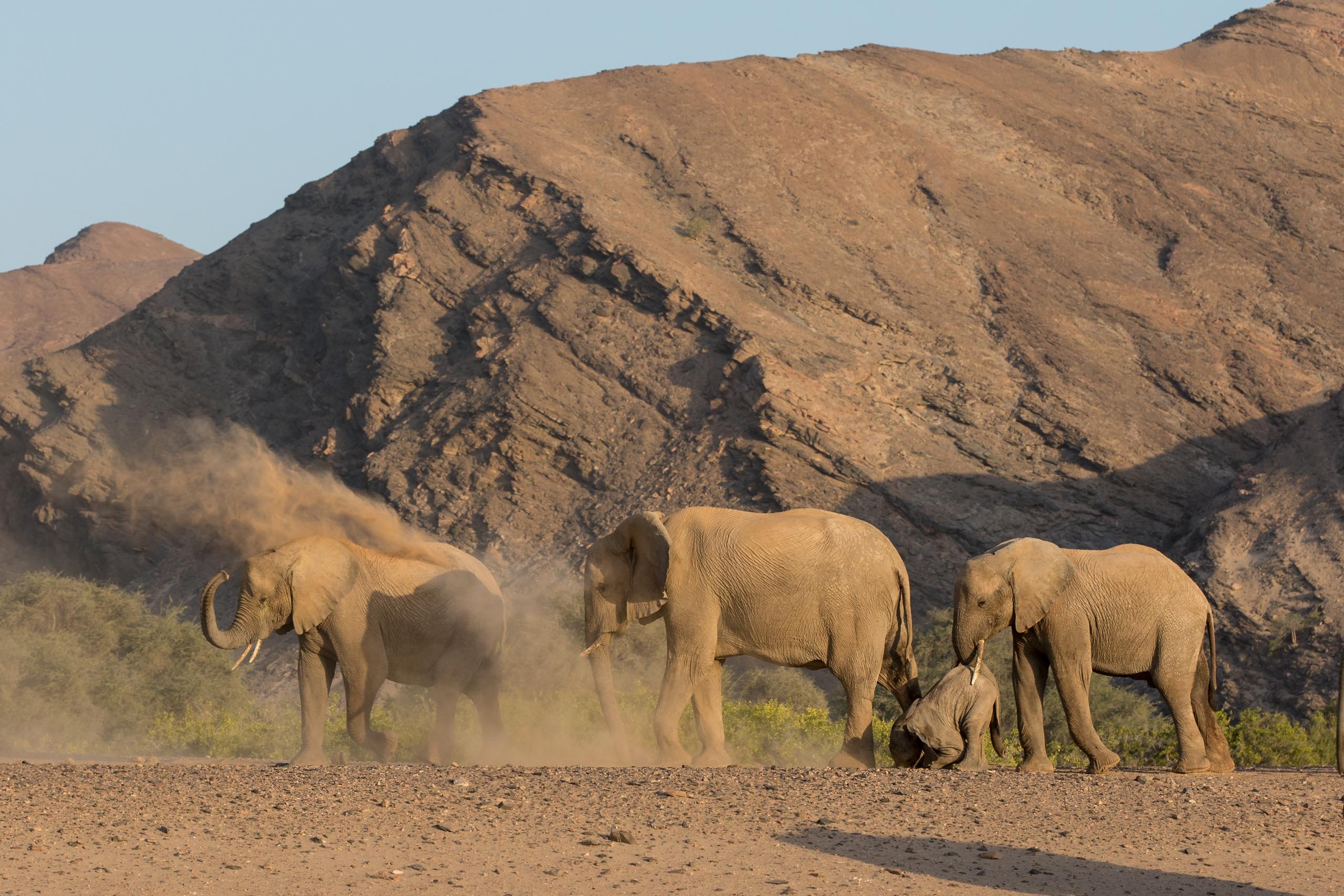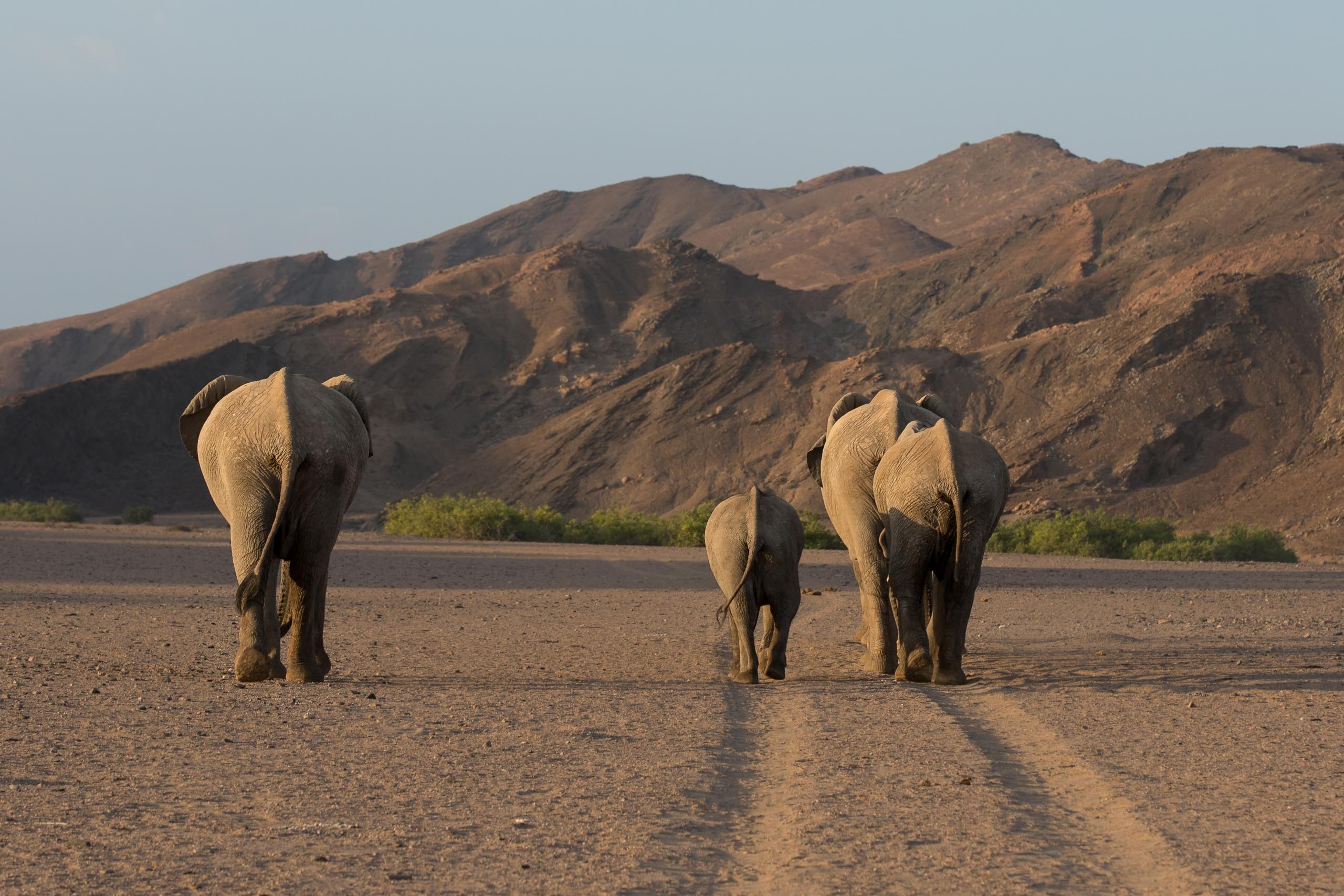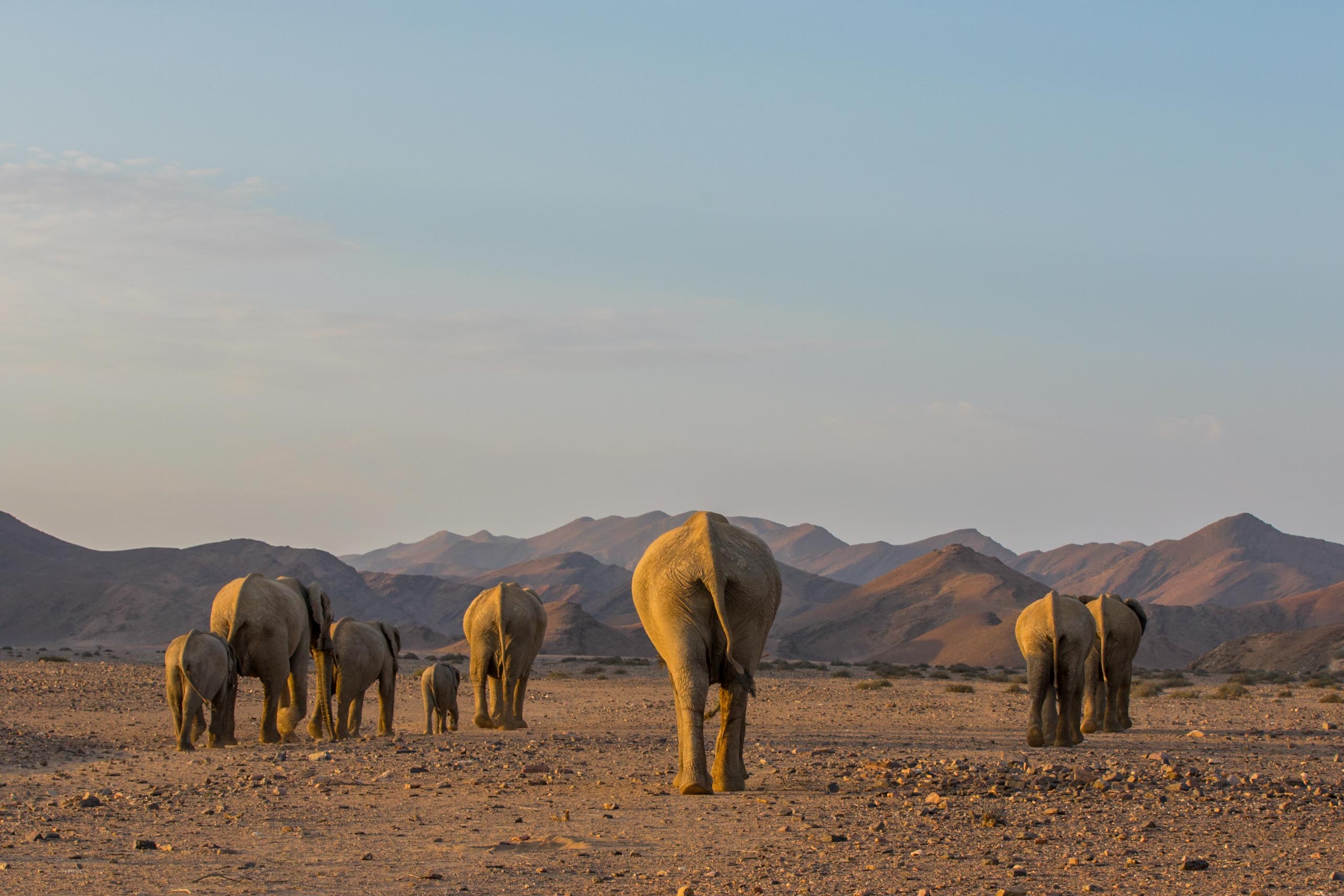 Too perfect… And time to leave the herd alone, hoping to find them again the next day.
We drove back to the lion tracks. It was getting dark fast we decided to just wait in the car for it to get completely dark. So there we were, in the small sand dunes on the Hoanib riverbank, patches of bush all around. Engine off, flashlights ready, adrenaline slowly increasing. An eery silence… I thought "no way"… What are the chances to actually see desert lions? But there are fresh tracks nearby…!
It was almost dark. All of a sudden I thought to see a dark vague shadow slowly move in front of our car… It was too dark to see what it was… I switched on the lights of the car… Oh my god….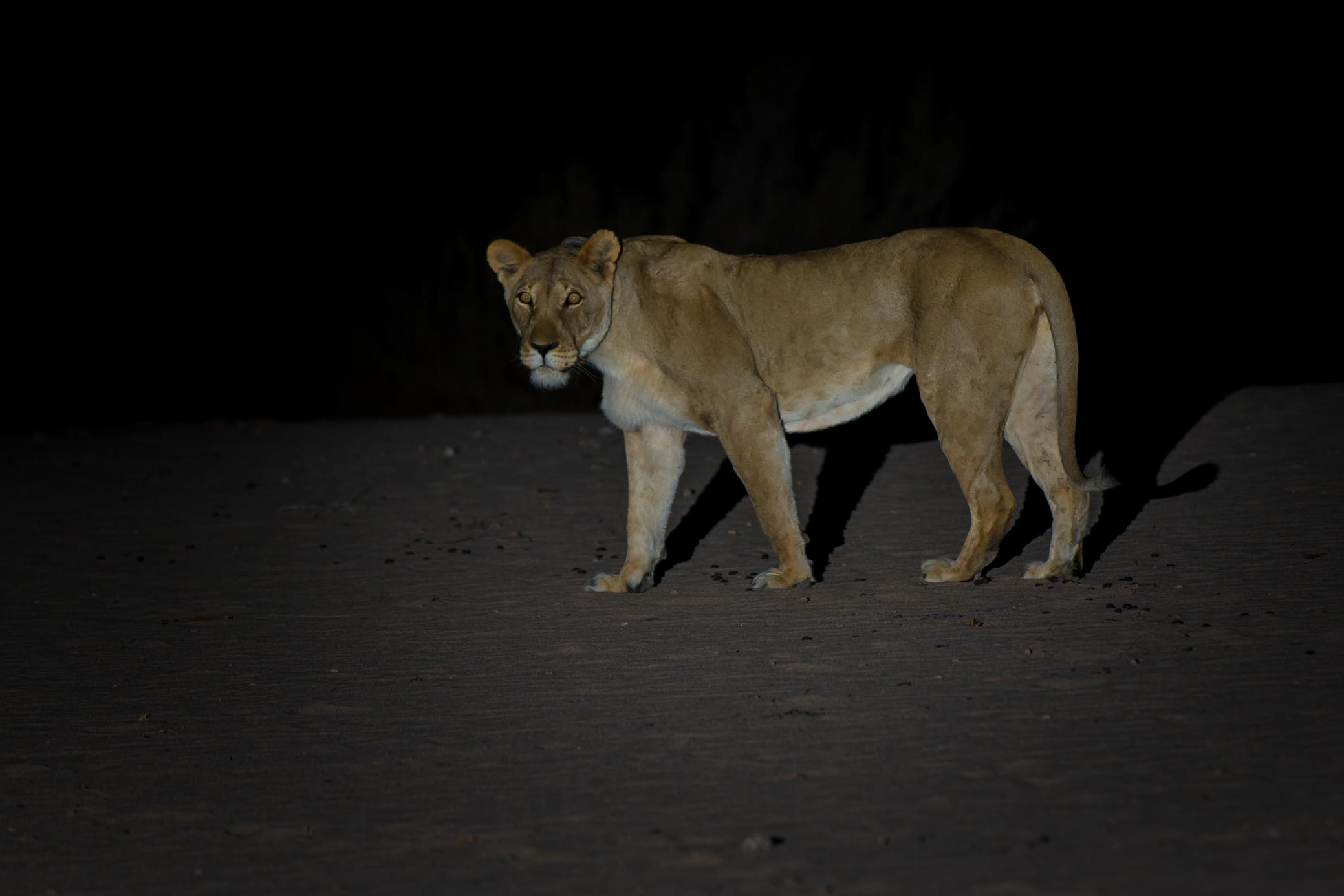 We couldn't believe it! Right in front of our car, a big female desert lion! She stood still, looked at us and continued her walk. Twenty meters further she decided to lay down, in the soft desert sand.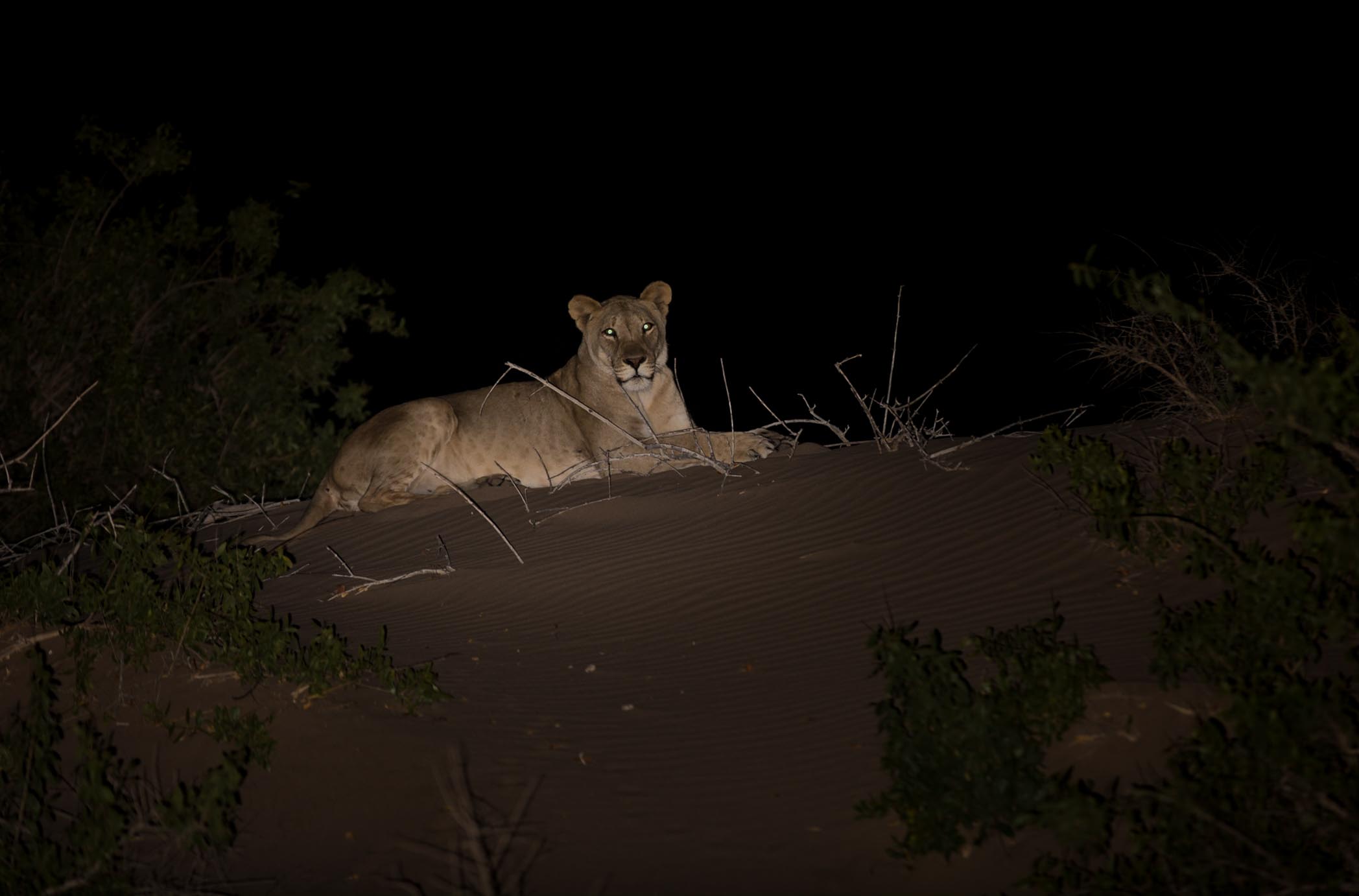 A second female lion appeared, a bit more skittish. She didn't like the flashlight, so we tried not to bother her.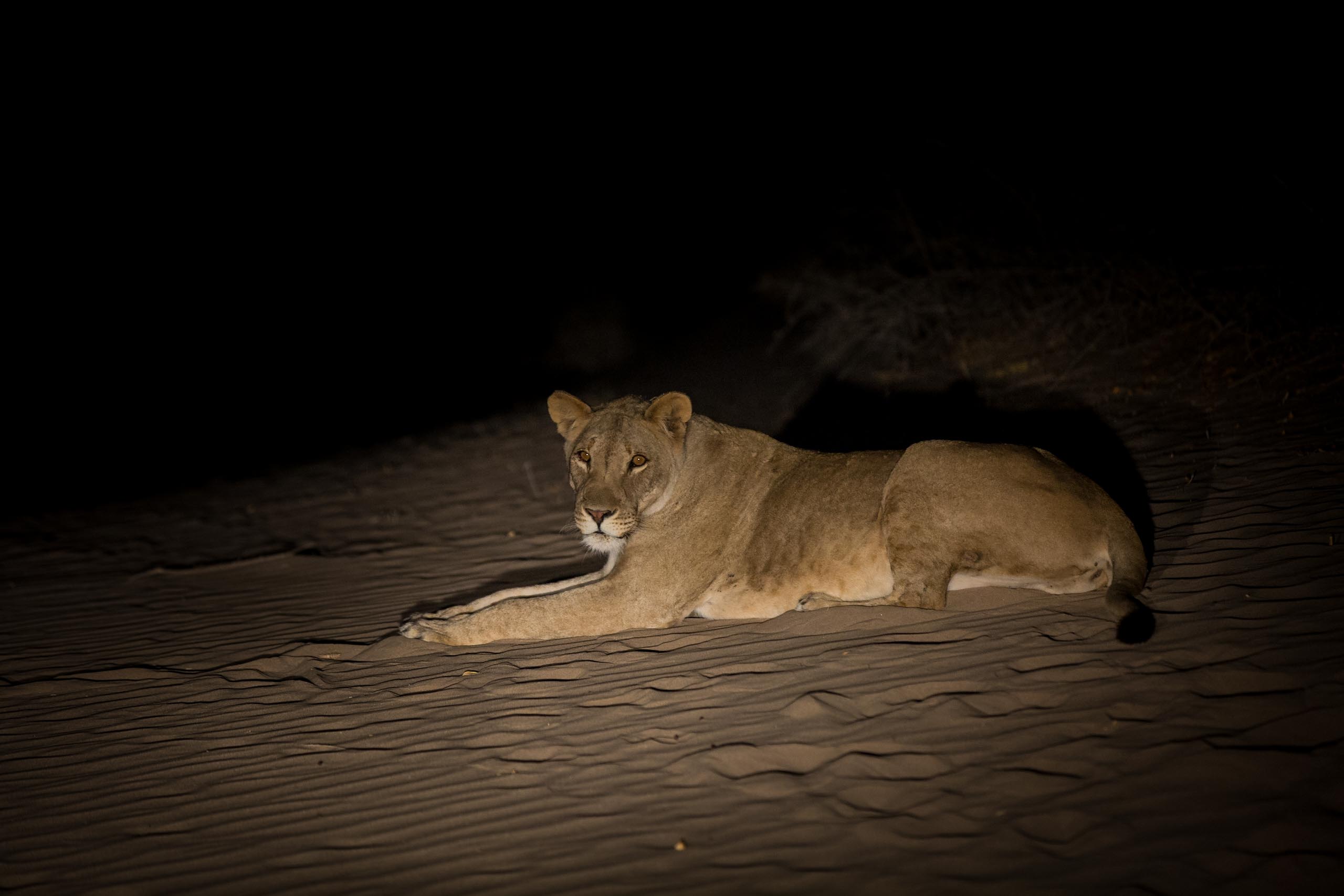 We spend about half an hour with the two lions. They initially moved slowly through the dunes, regularly laying down and at one stage chasing a springhare. They got clearly more and more into hunting mode, and it was time for us to leave them alone… What an unforgettable experience!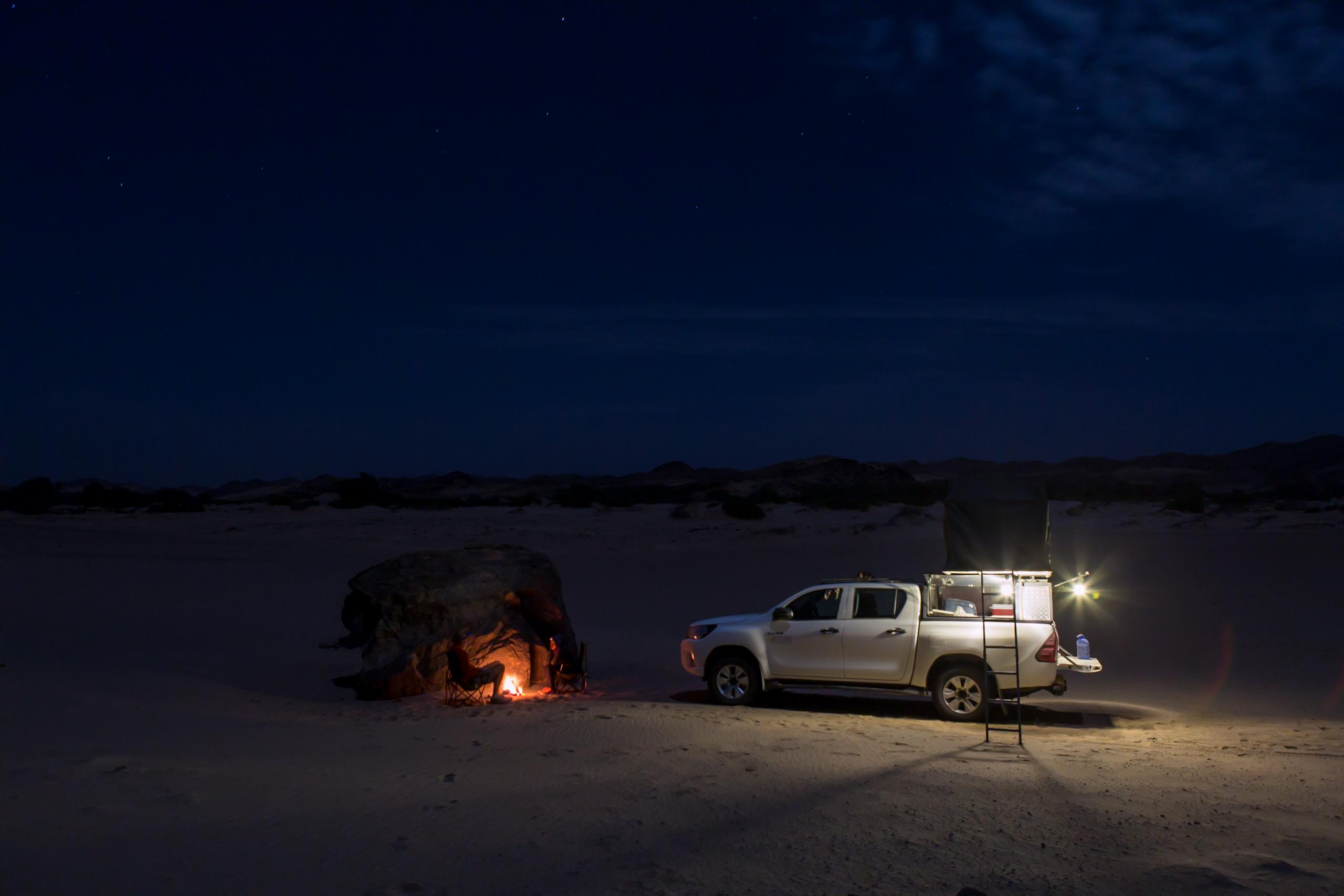 We drove to what we thought was the safest spot to spend the night camping, away from the riverbed and surrounded by a sea of sand. We had dinner around a campfire, while every 5 minutes I scanned the area with my flashlight, just in case…. Another perfect day and night in the Namibian bush!
Day 8 – 10 October: Hoanib riverbed – Purros
First things first! Back to where we saw the lions last night! Well, it didn't take long to find their tracks. We followed them, to only find out that he had followed our car tracks, to literally the edge of the riverbed itself, a few hundred meters away from where we had camped… I guess they were curious, but not curious enough to cross the open plains, completely exposed.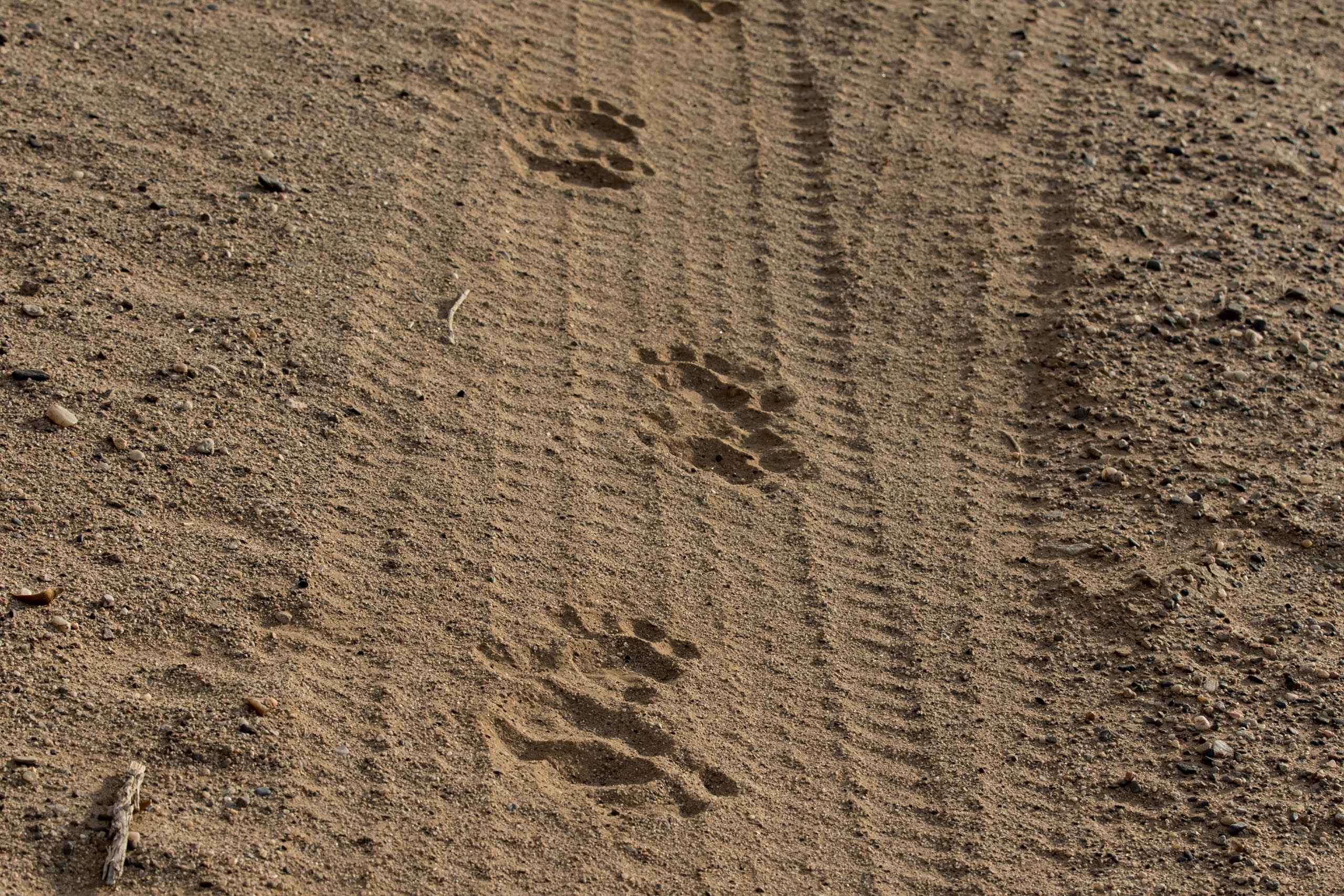 We followed the lion tracks for an hour, but eventually lost them… Time for breakfast, keeping a close eye on the surrounding bushes…!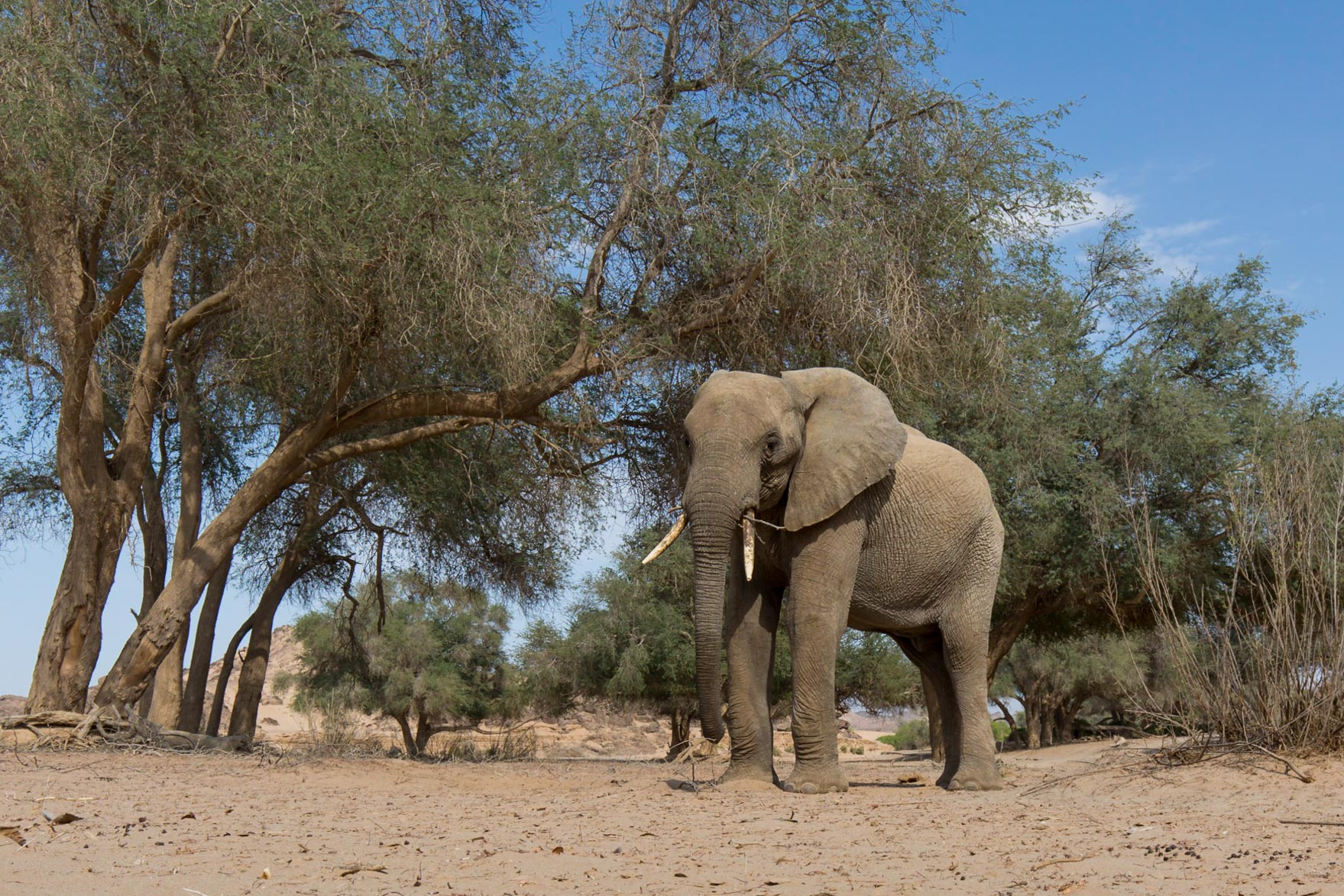 And sure enough, the herd of elephants made it back into the riverbed. We spend some time with them and then decided to make a move, towards our next destination.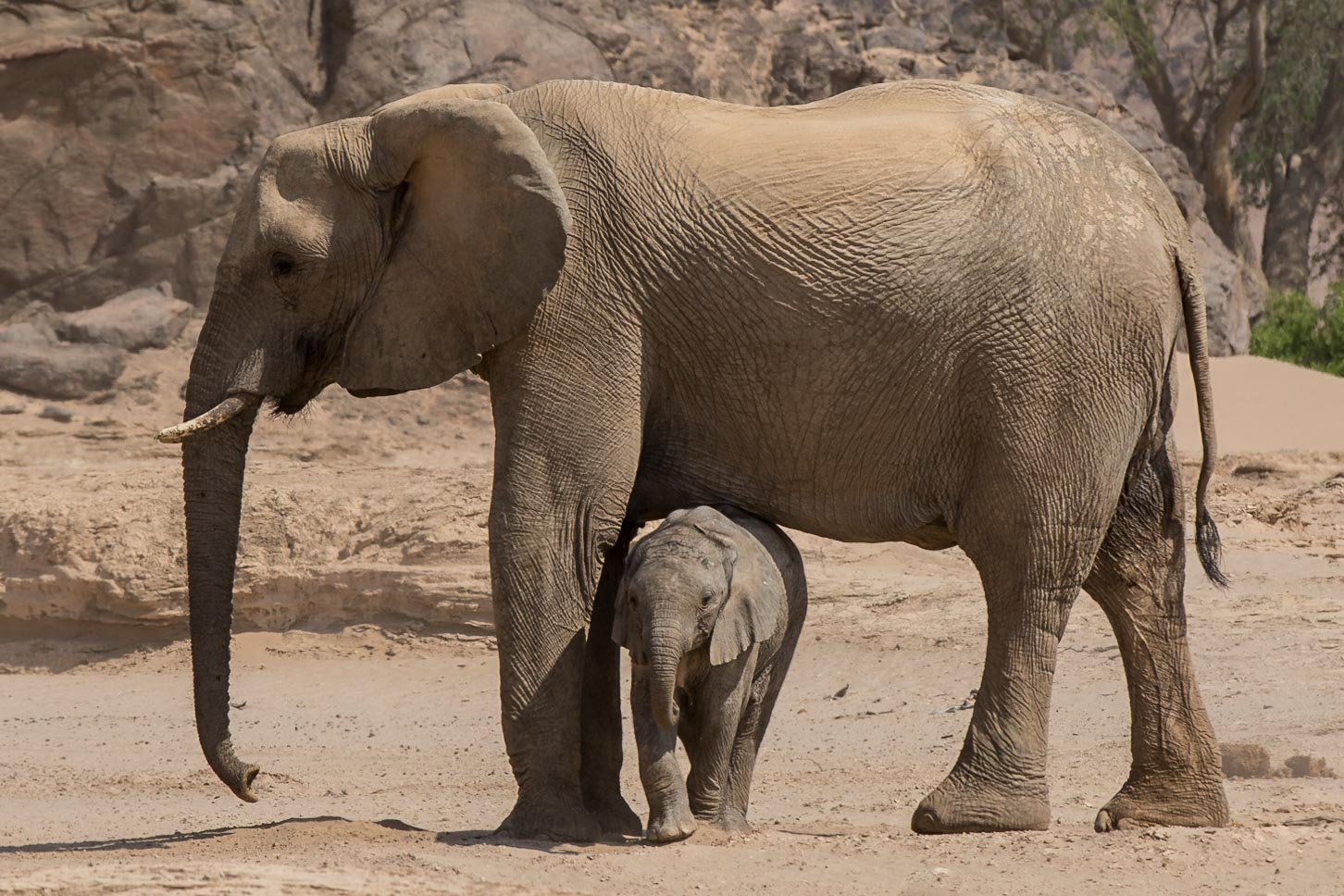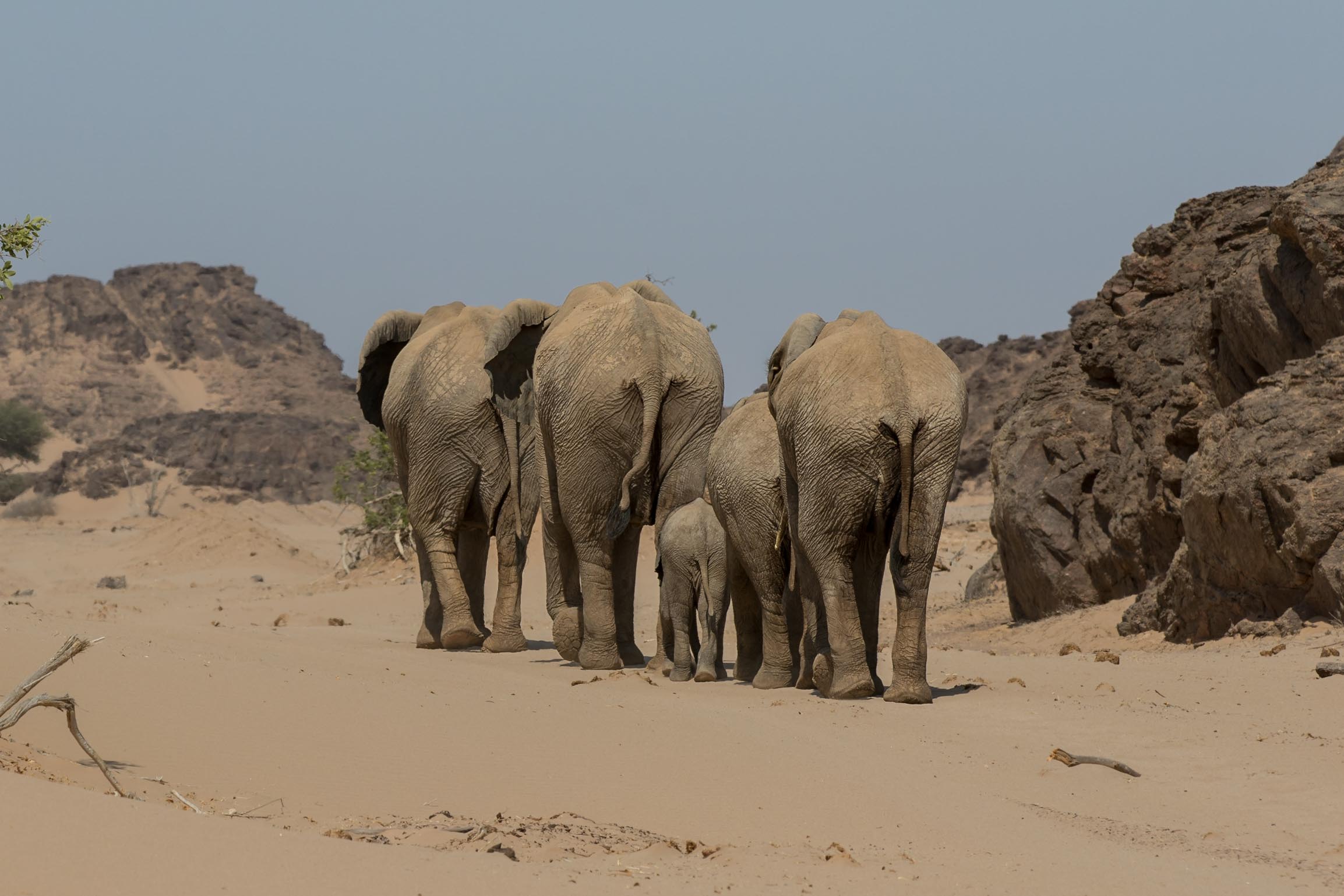 We said goodbye to this friendly herd of elephants, which we had now followed for about 24 hours. What an absolutely incredible experience. I could probably do this for weeks! And we'll certainly be back for more.
Today we wanted to continue through the Hoanib riverbed and then drive north to Purros, through the so-called Purros Gorge.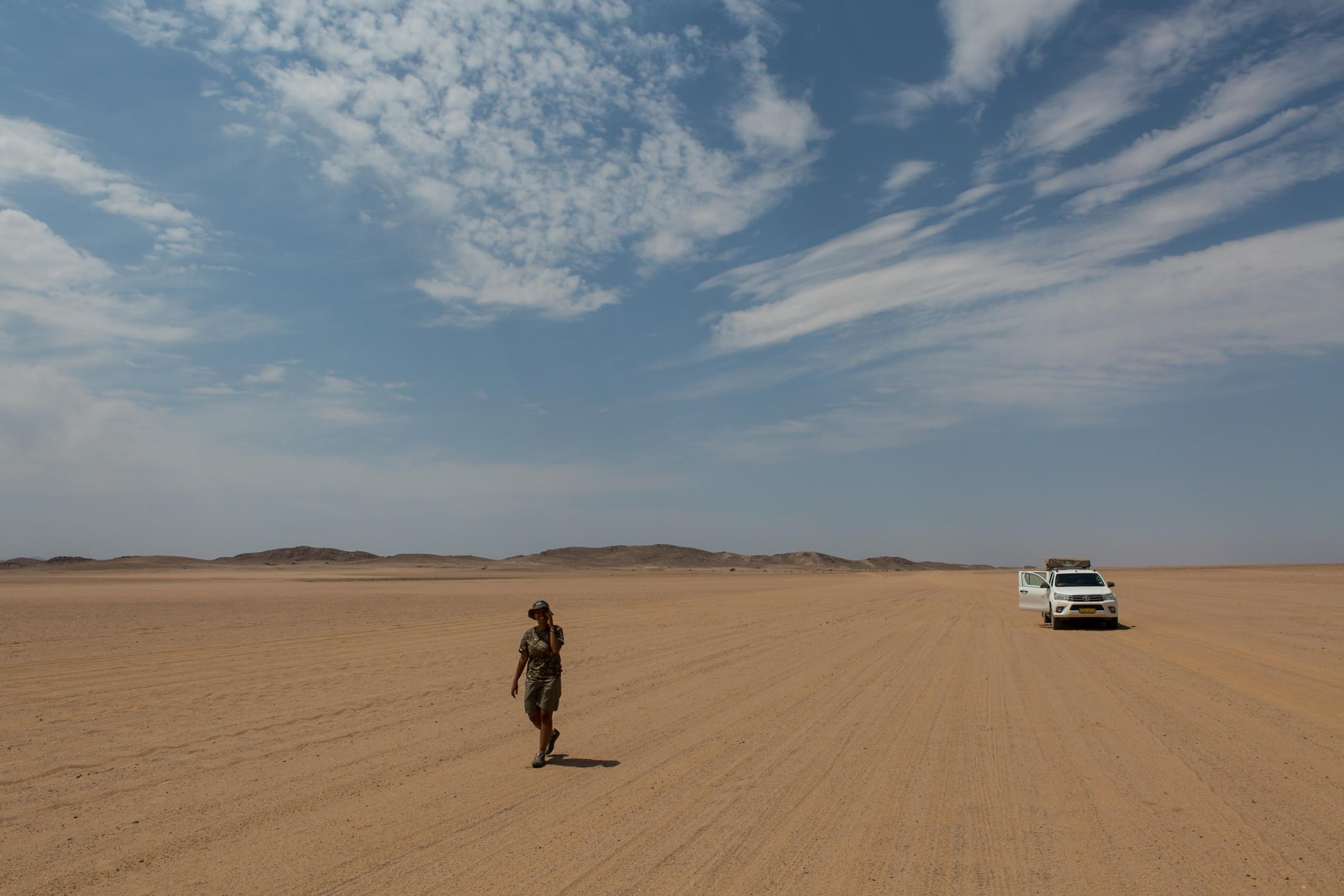 The plains between the Hoanib riverbed and the Purros riverbed further north are a spectacular land of nothingness. I believe these are the Ganias plains, but am not sure.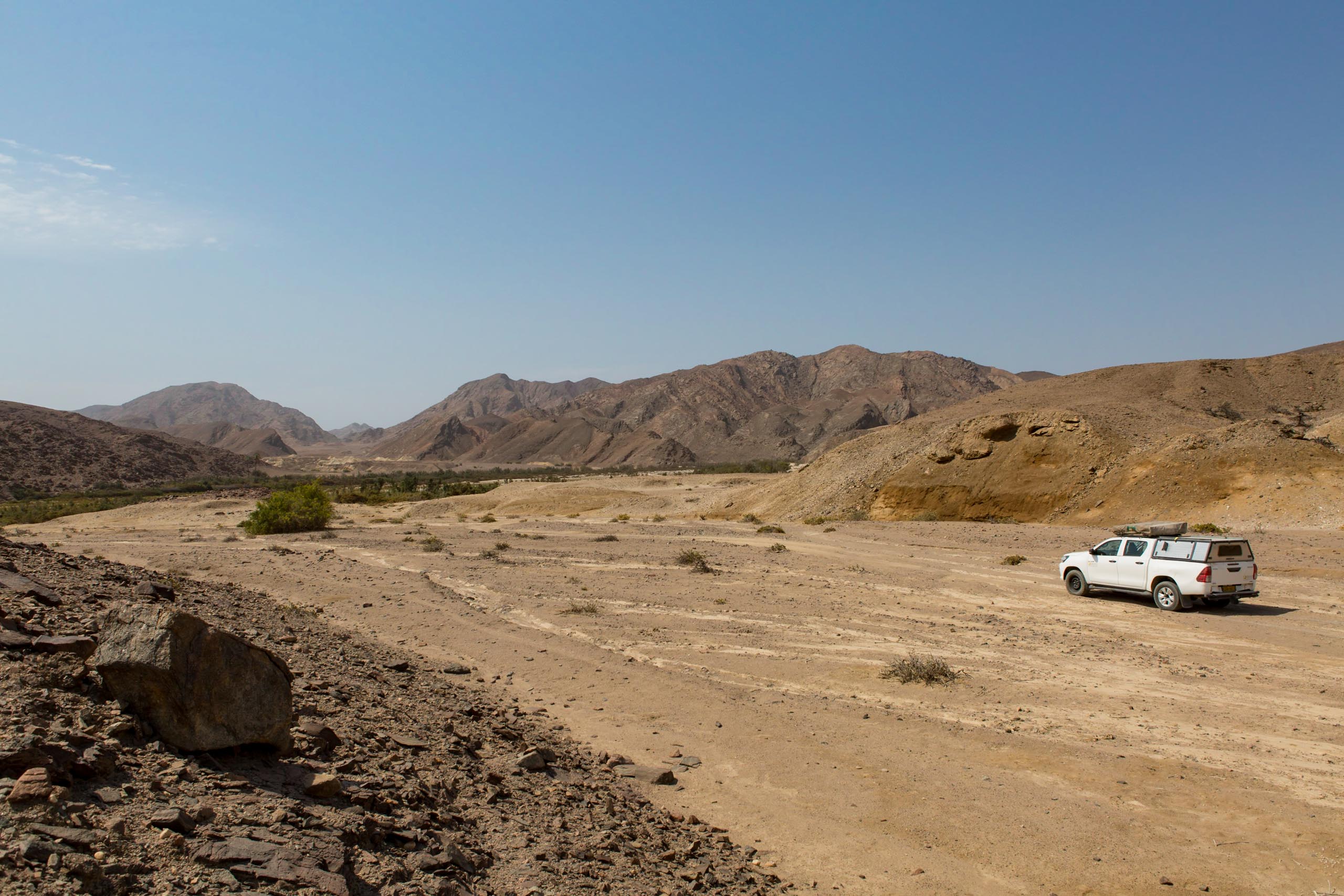 Arriving at the Purros riverbed.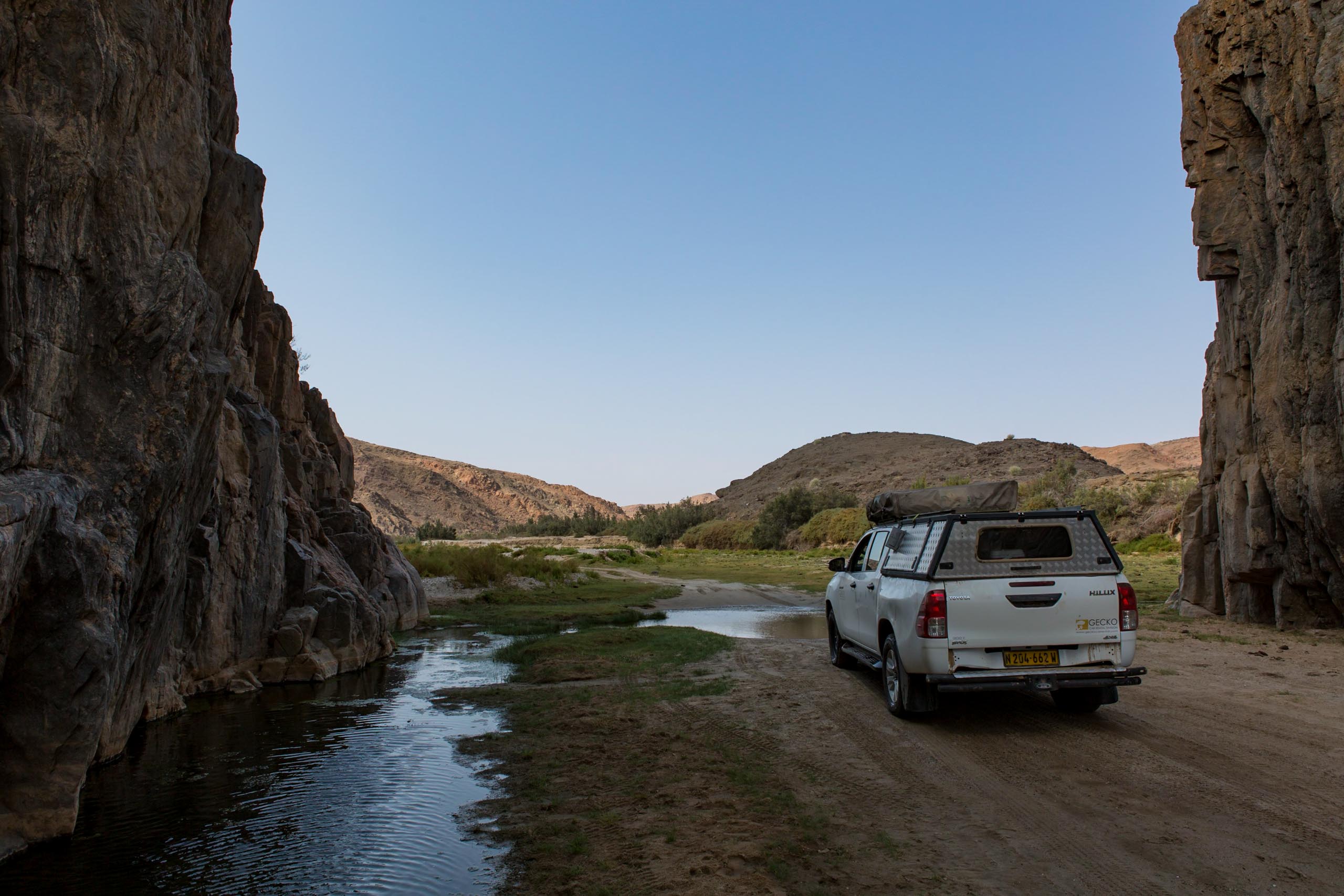 The Purros Gorge. During the dry season the riverbeds in north western Namibia look completely dry, but water is actually flowing fairly close under the surface and here and there reaches the surface.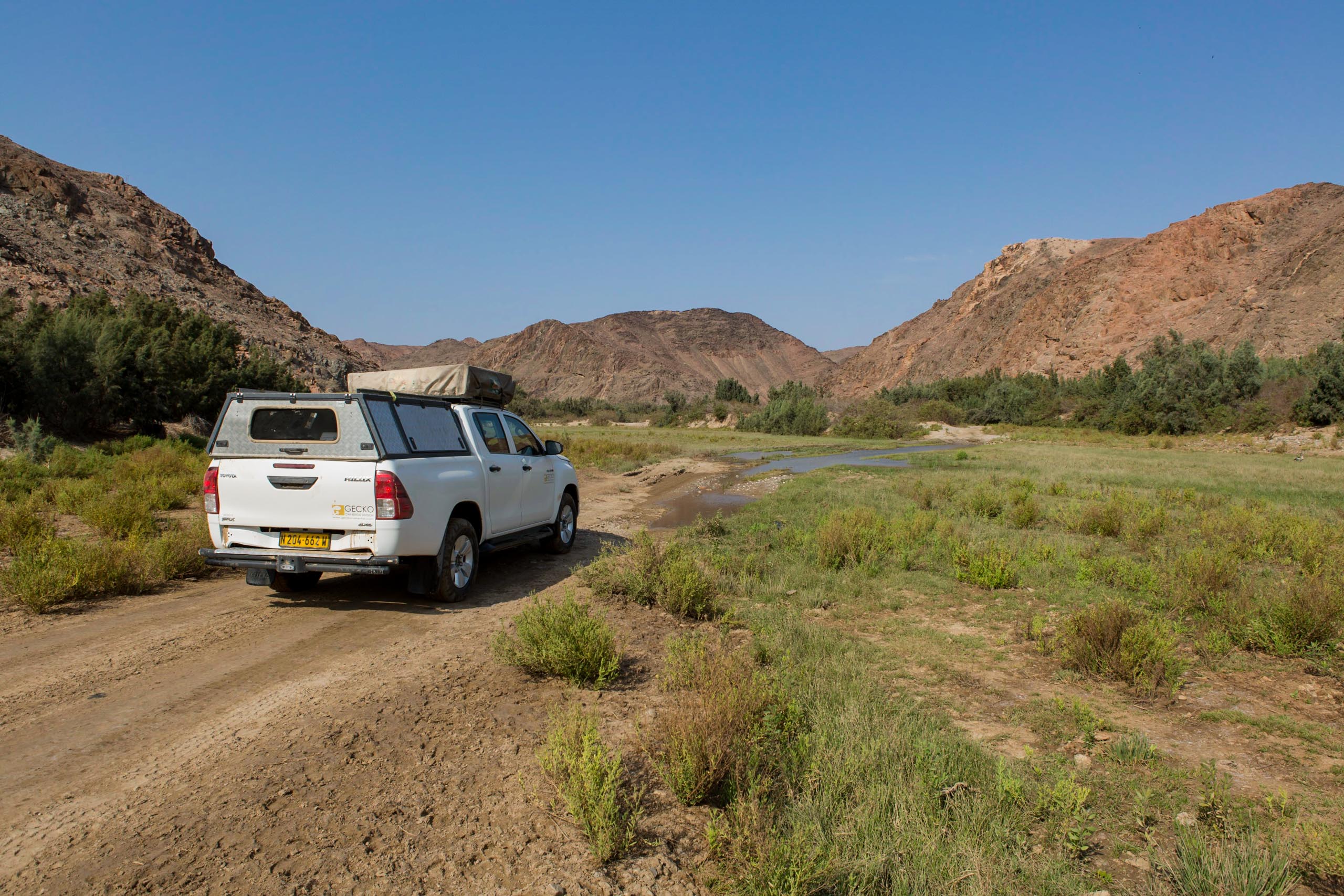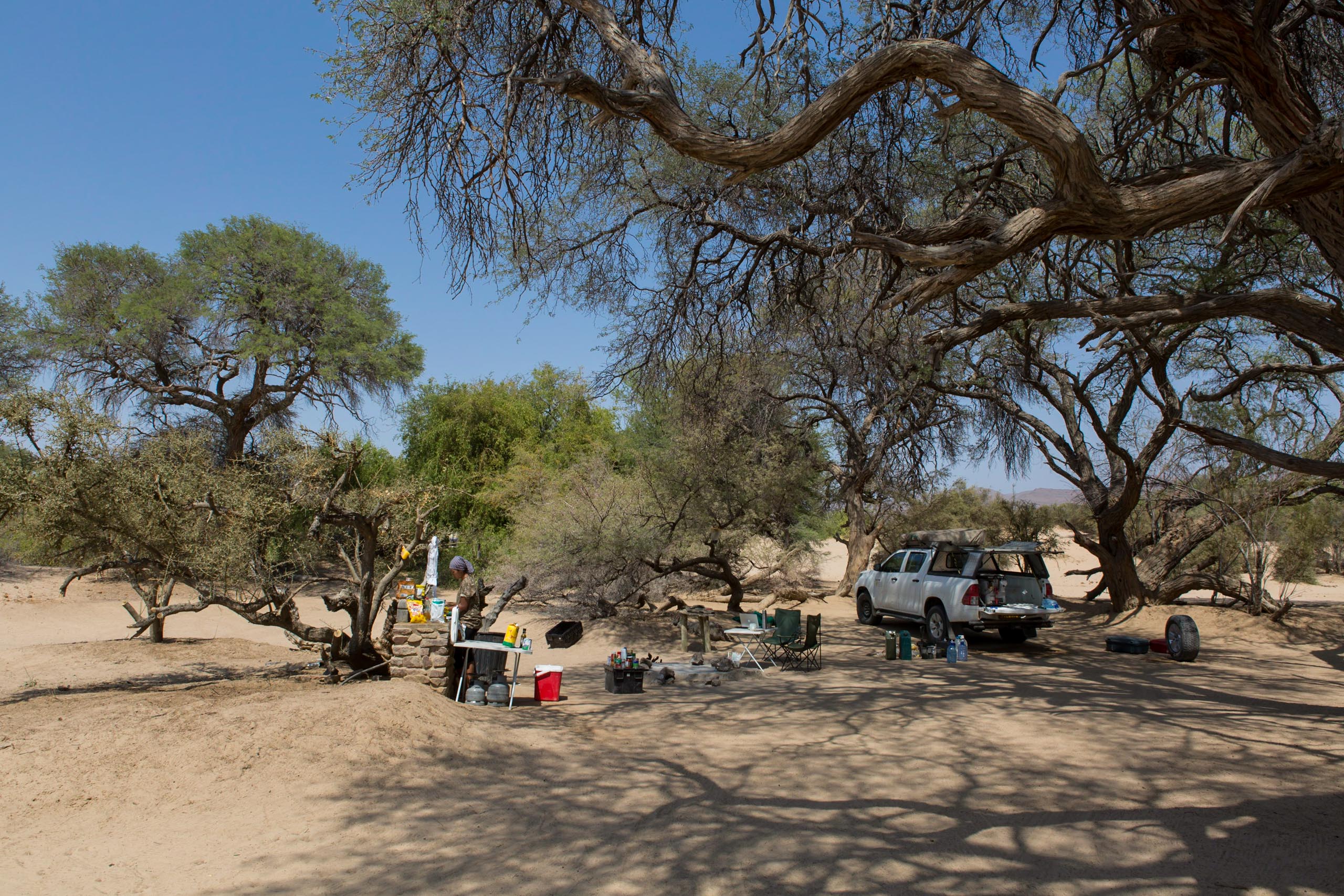 Our campsite for the next two nights, the Purros Ngatutanga Camp. What a spectacular location, on the edge of the riverbed. Hot showers, toilet and a kitchen setup, what a luxury! No electricity, but that was no problem.