Day 2 – 4 October: Windhoek – Spitzkoppe
Our first destination was Spitzkoppe, as this really had become my fiancée's dream, ever since she had seen my photos of my trip to Namibia and Botswana a year ago. And camping at Spitzkoppe is indeed absolutely spectacular with the bald granite peaks as backdrop, a sky filled with billions of stars and your nearest invisible neighbour at least a hundred meters away.
The famous Rock Arch at Spitzkoppe.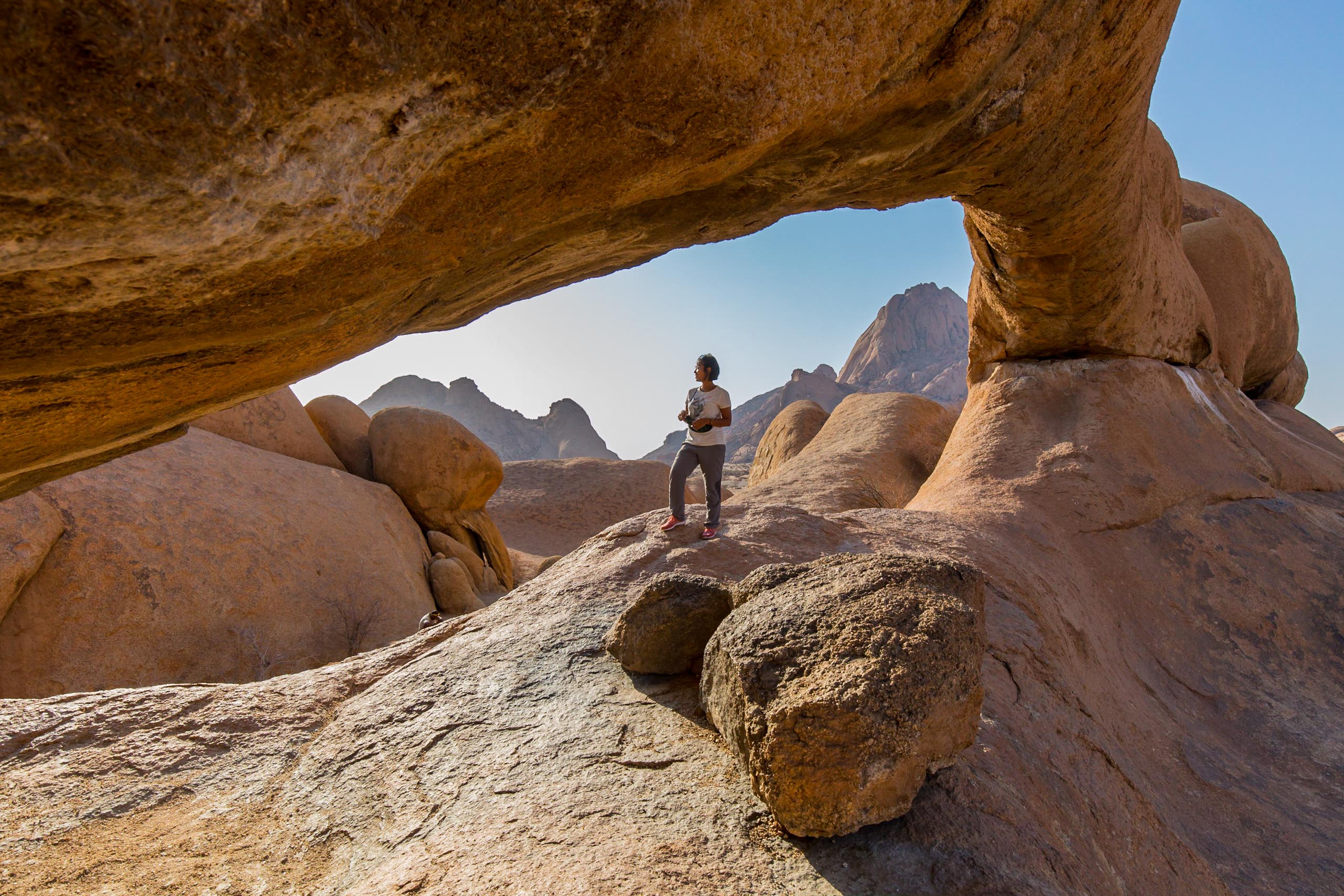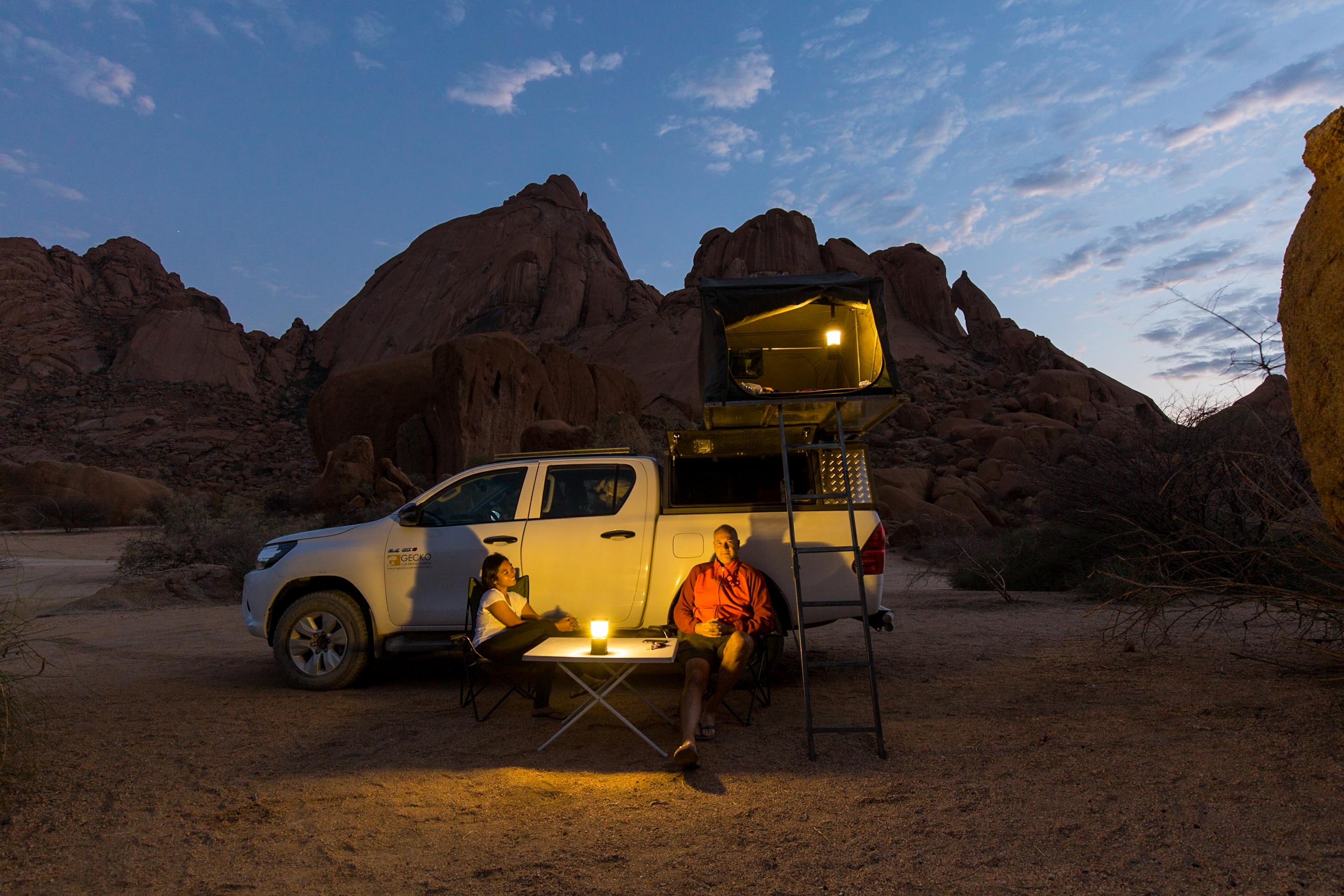 After "must-visit" Spitzkoppe our itinerary was completely blank and the only preparation I had done was design a rough route up north through Damaraland and onwards to Kaokoland, as much as possible off-road through mostly dry riverbeds and other wilderness, in search for particularly desert elephants and lions. The plan was to camp as much as possible in the wild, or at least in real bush campsites.
Day 3 – 5 October: Spitzkoppe – Rhino Trust Camp – Doros area
Our first full day in the bush and it couldn't start better waking up in this spectacular setting! Today we planned to drive to the Rhino Trust Camp and either camp there or continue further north and camp somewhere in the wild, on our way to the Huab riverbed. We were not in a rush though…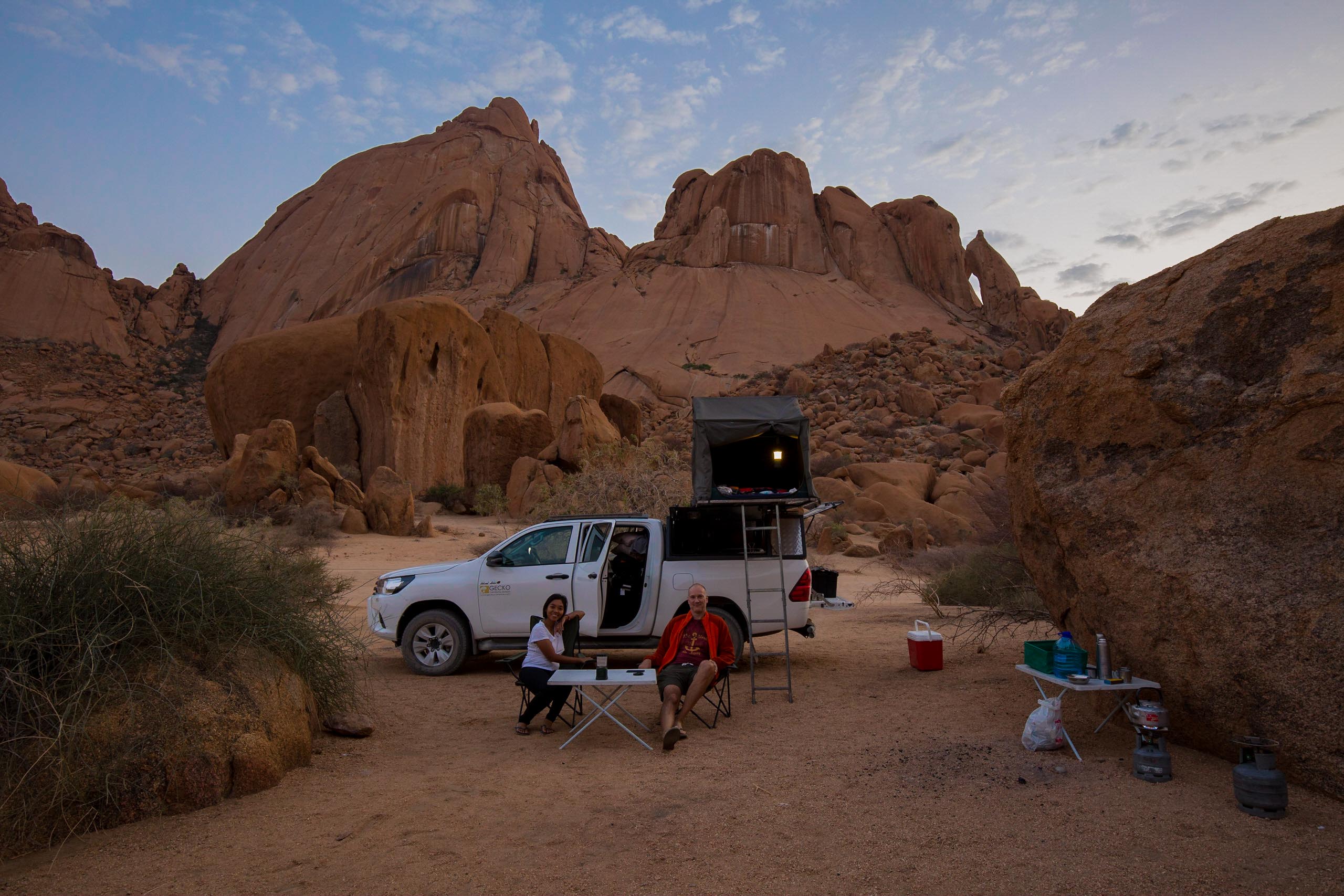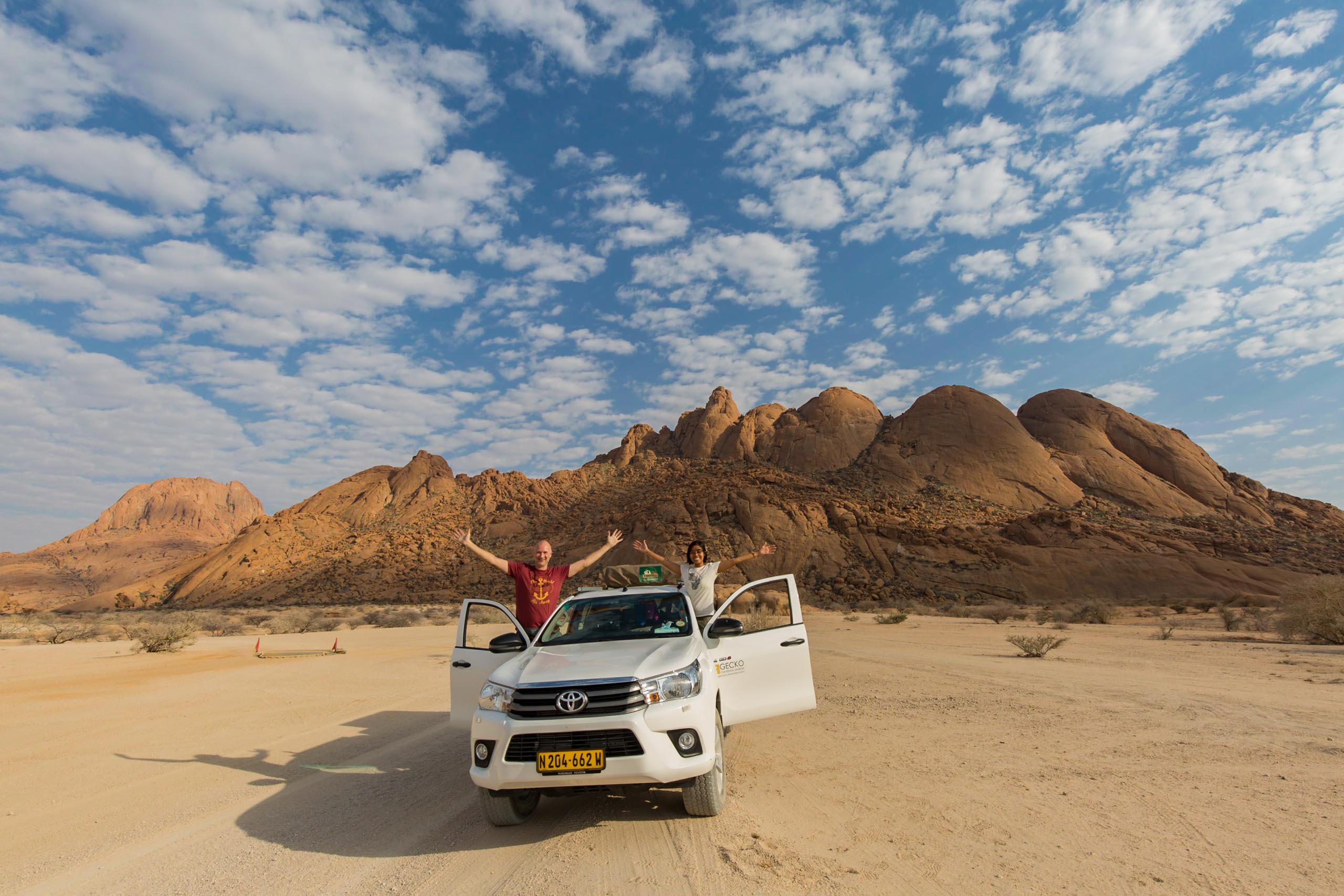 Bye bye Spitzkoppe, we'll be back!
From Spitzkoppe we drove to Uis, an old tin mine village. Here we turned southwest towards Henties Bay and then left the main road up northwest, more or less around the base of Brandberg, with 2500 meters Namibia's tallest mountain. Little did we know that we would not see any other cars or people anymore until late next day…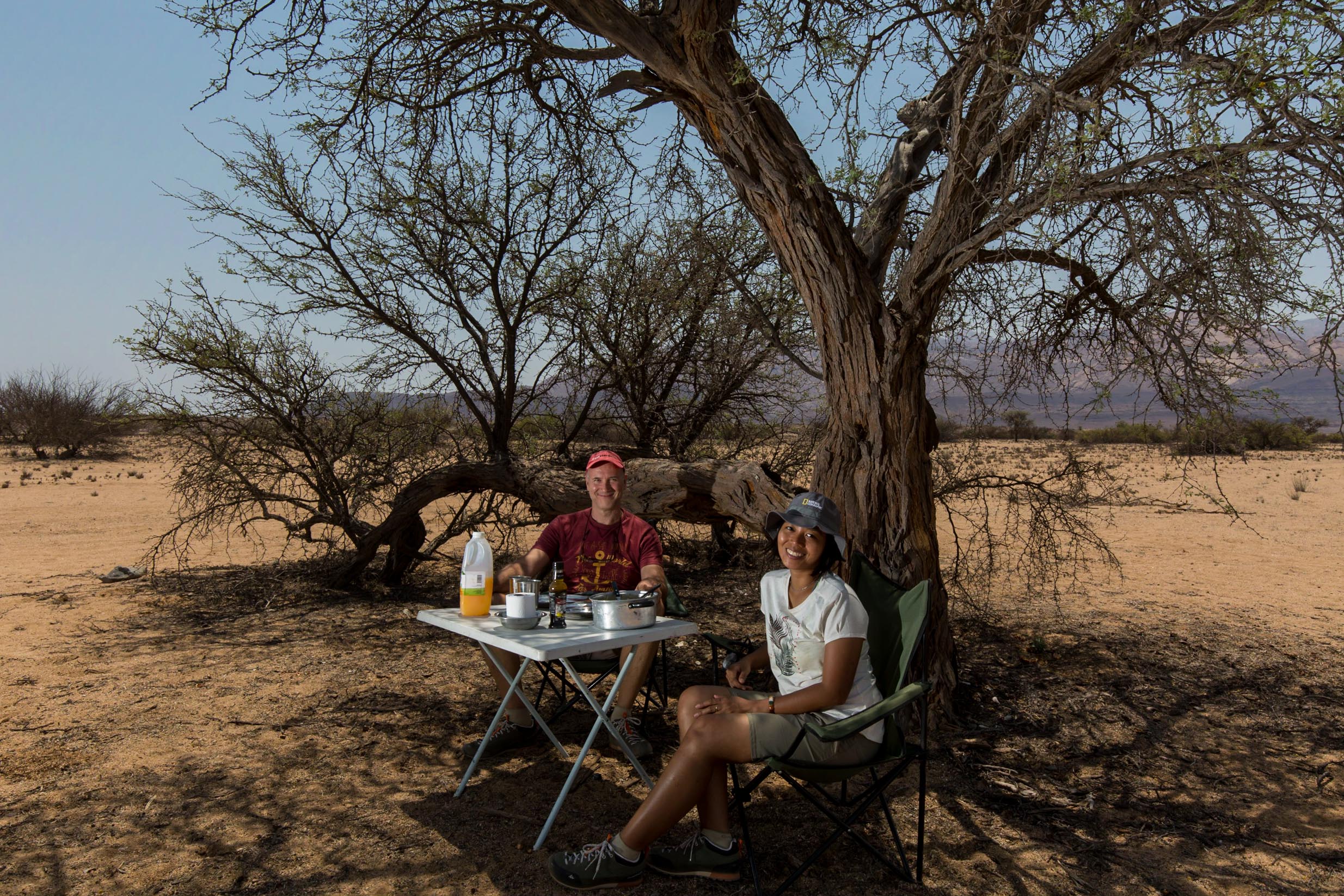 Picnic at the foot of the Brandberg, somewhere in the middle of nowhere.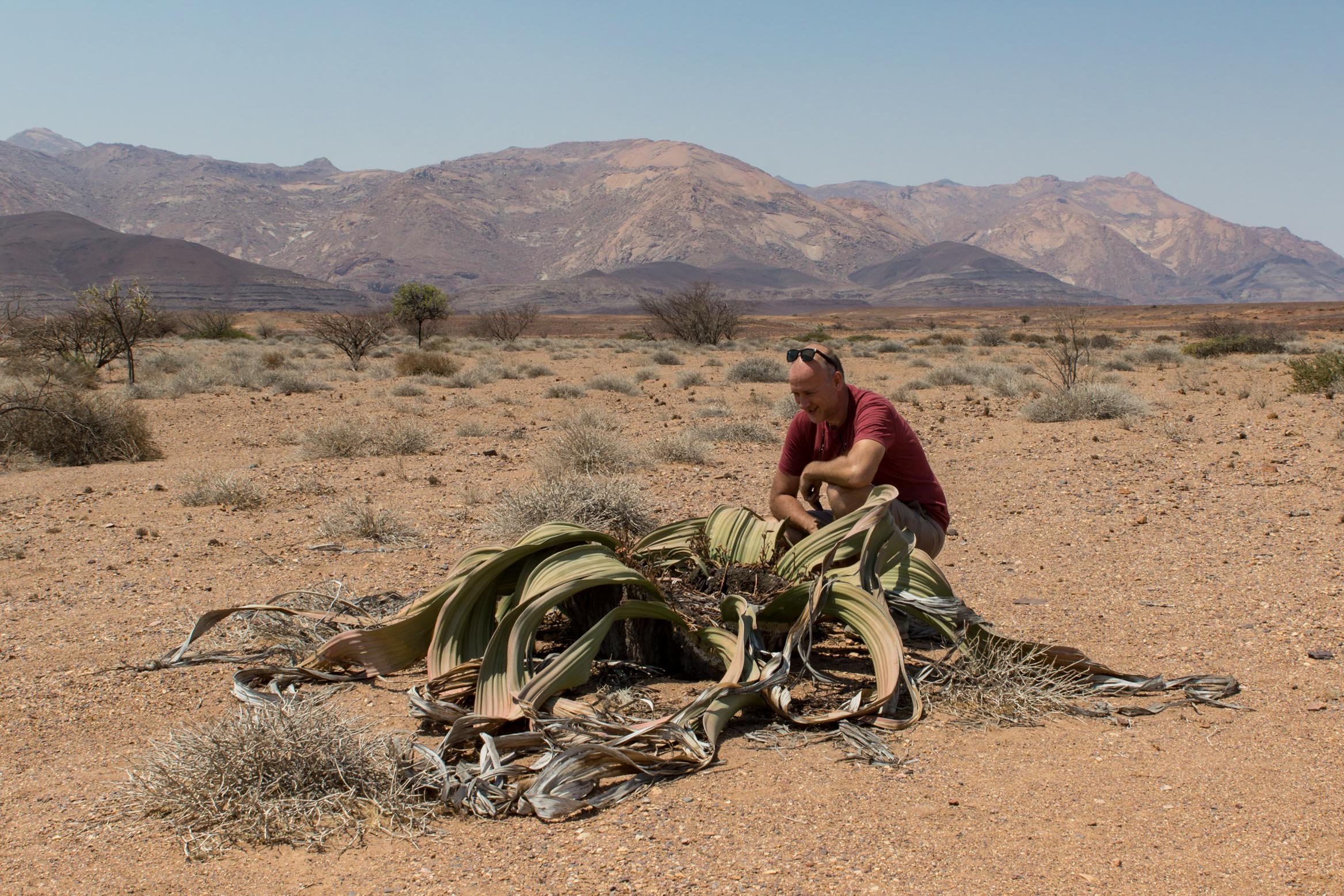 Welwitschia, a plant unique for this part of the country. It gets most of its moisture and nutrients from the air and grows extremely slow. This plant is at least hundreds of years old and some plants are over a thousand years old.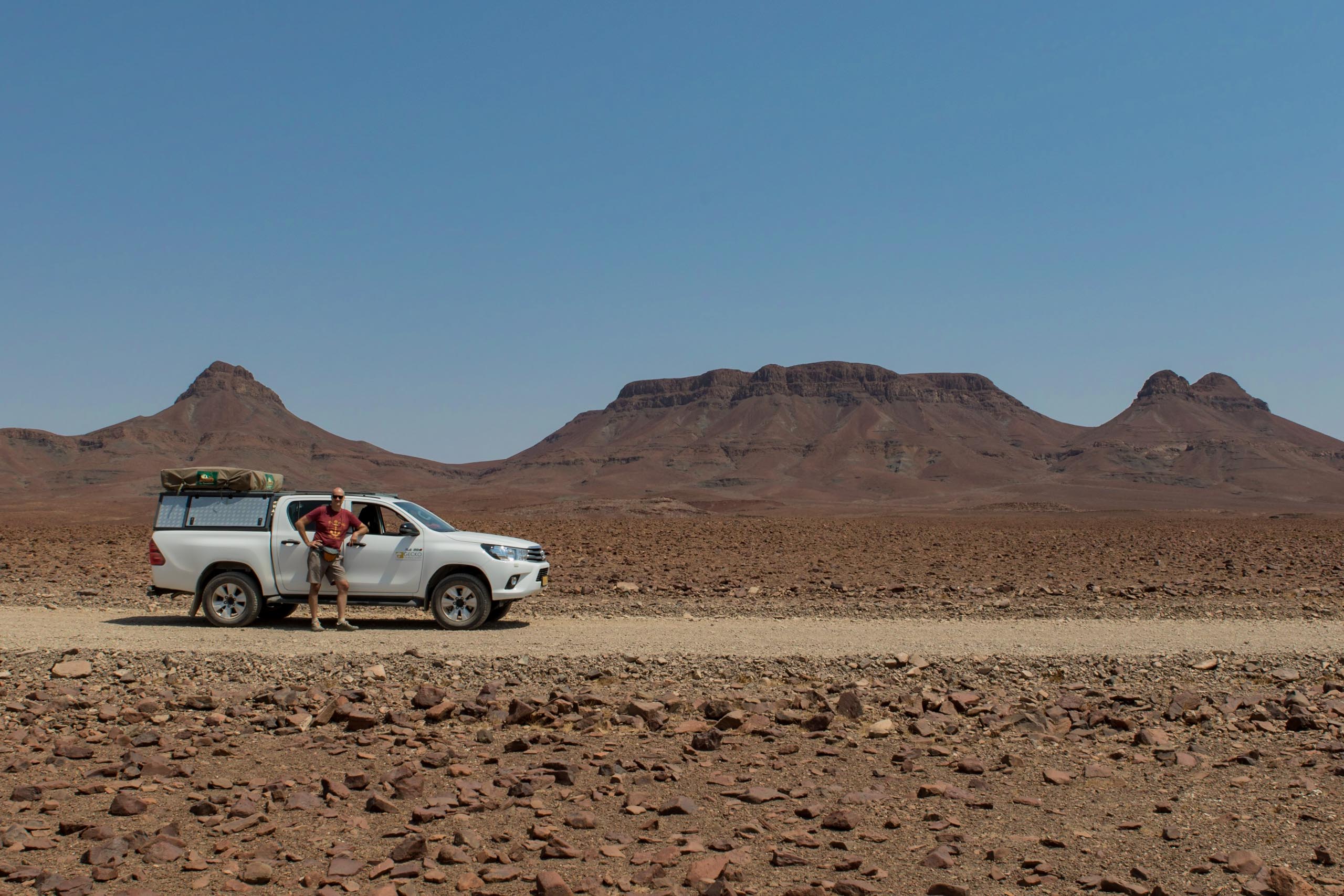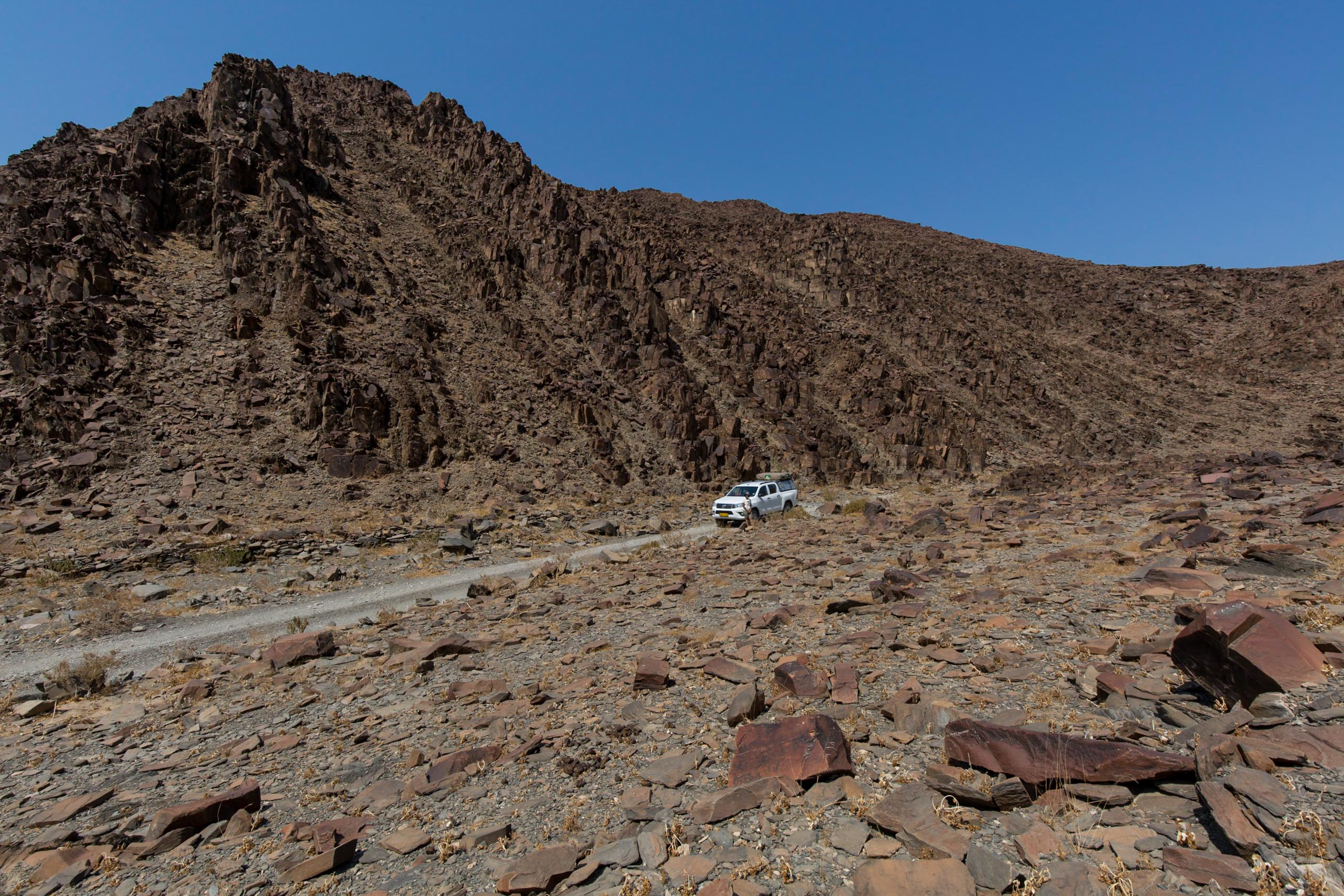 We didn't really like the Rhino Trust Camp site and as it was still fairly early we decided to continue up north. The landscape rapidly turned increasingly wild, and so did the road.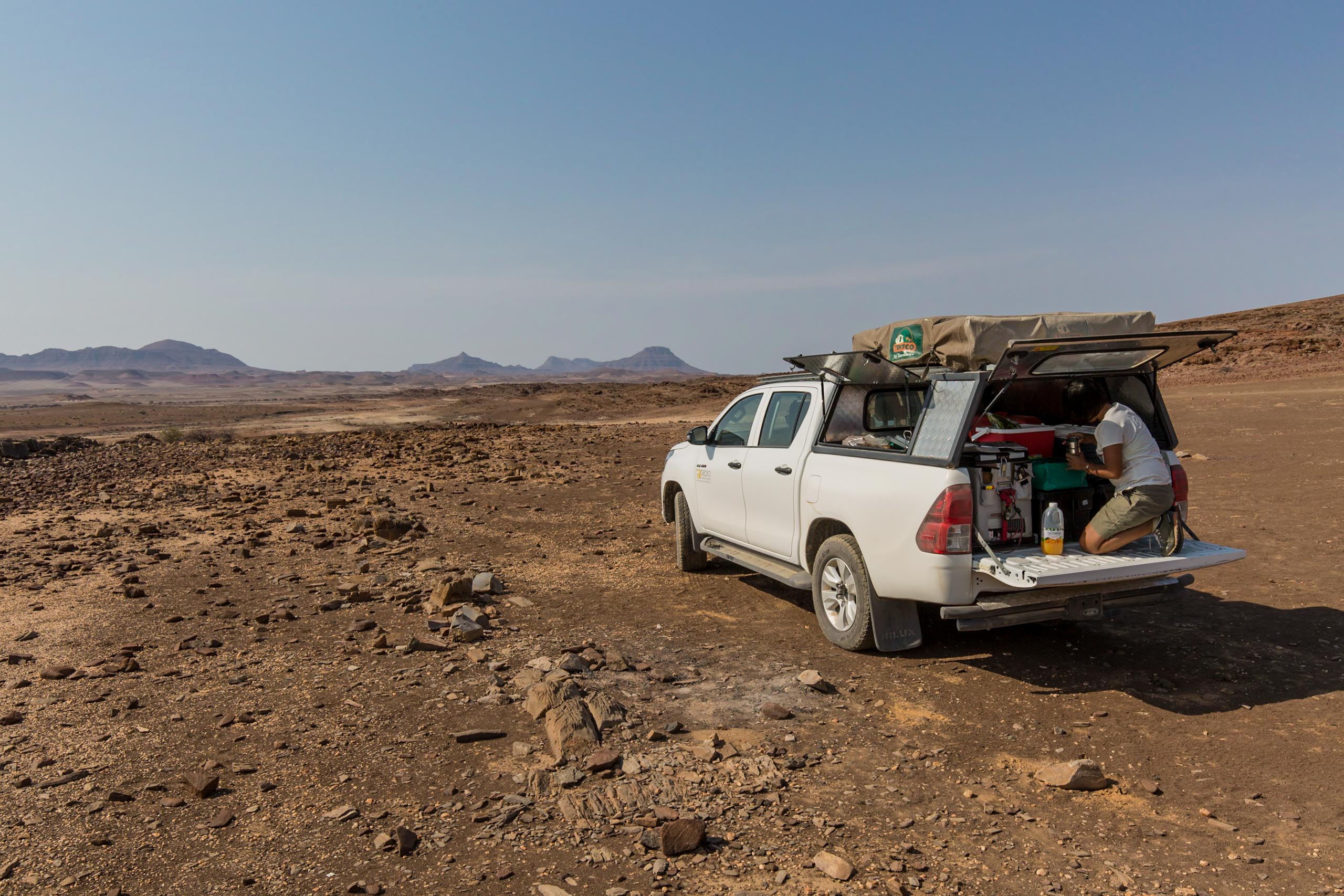 Ever changing scenery, I never get bored of it.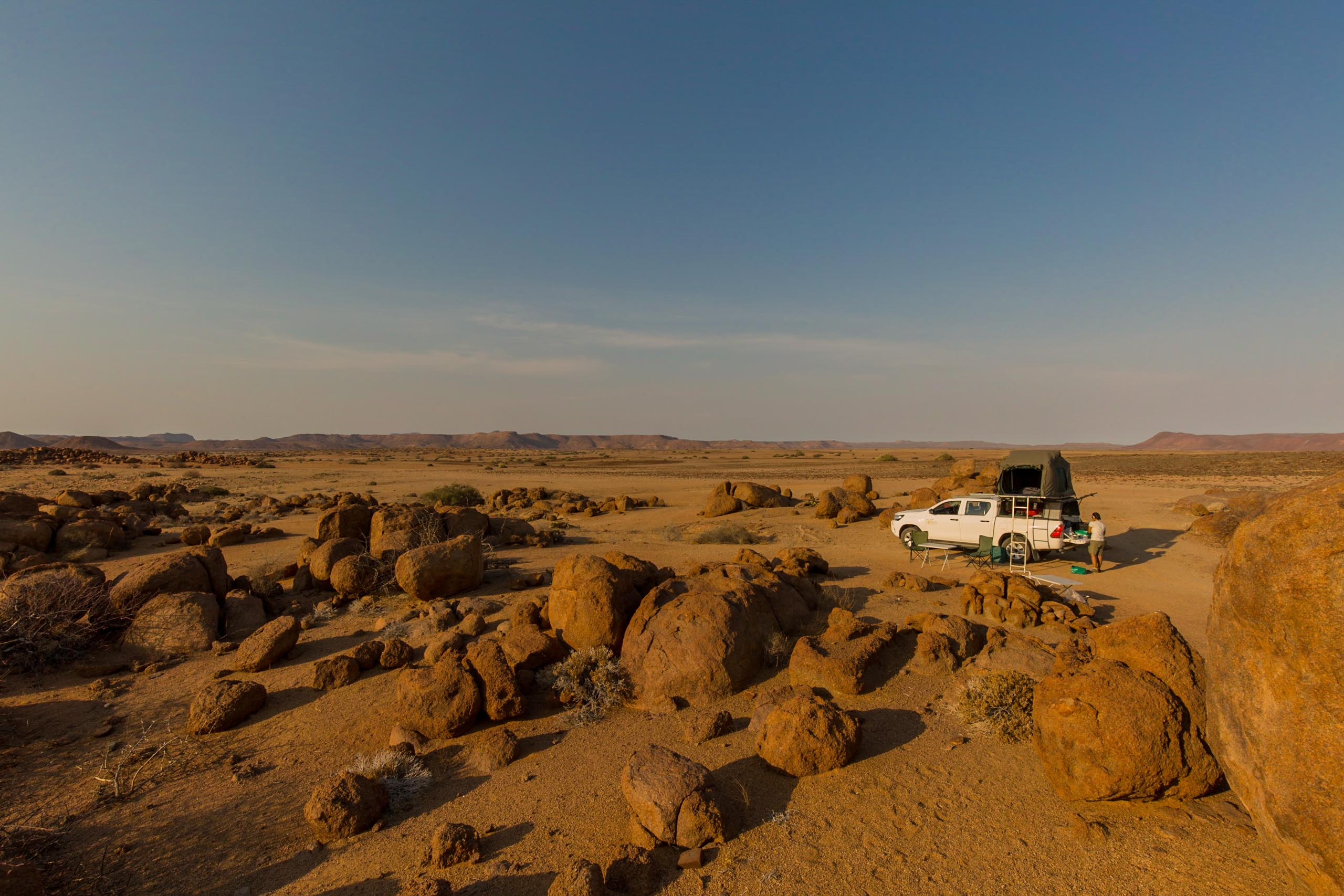 Somewhere near the Doros crater, in the middle of extensive plains covered in granite boulders. A perfect place for our first night camping in the wild!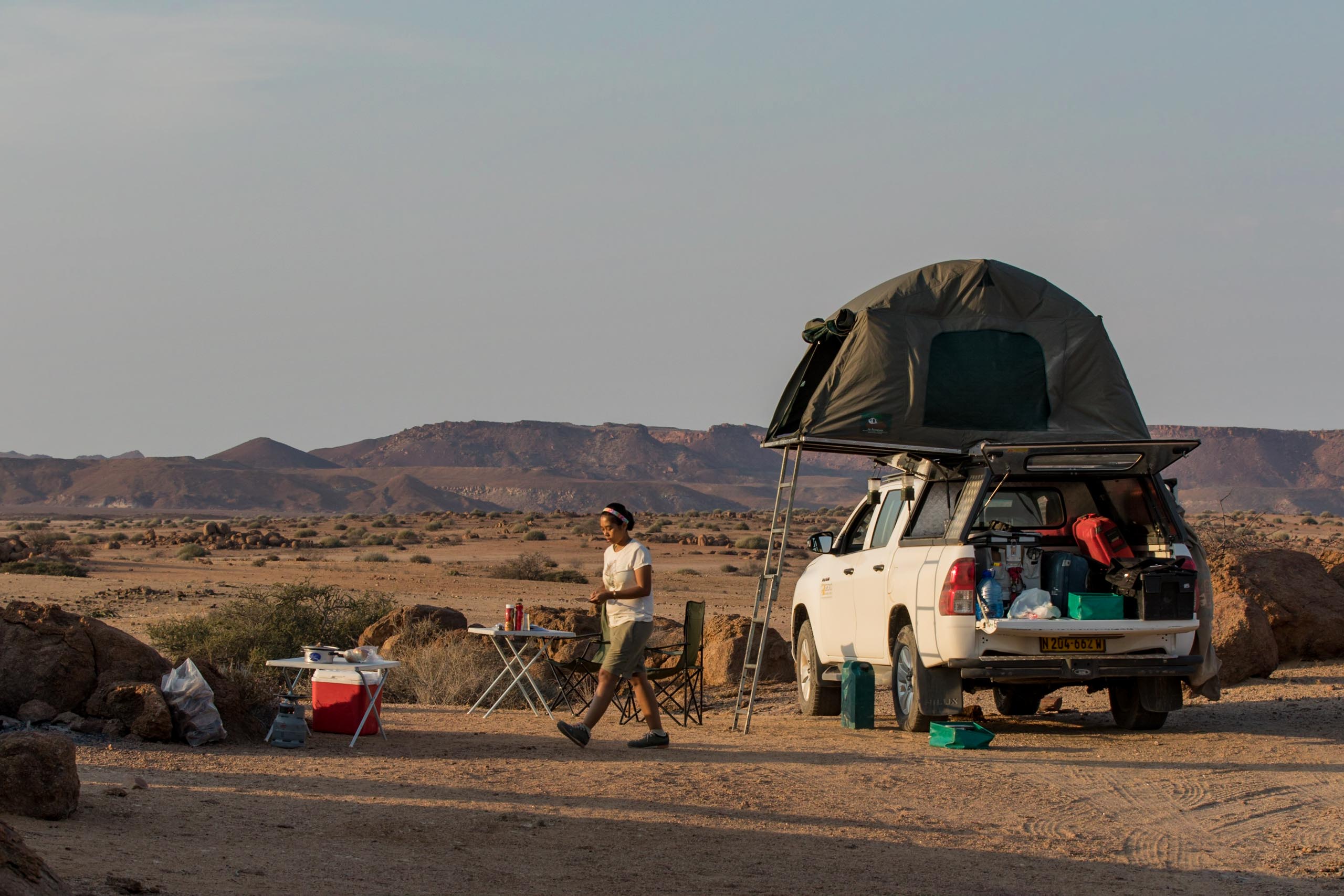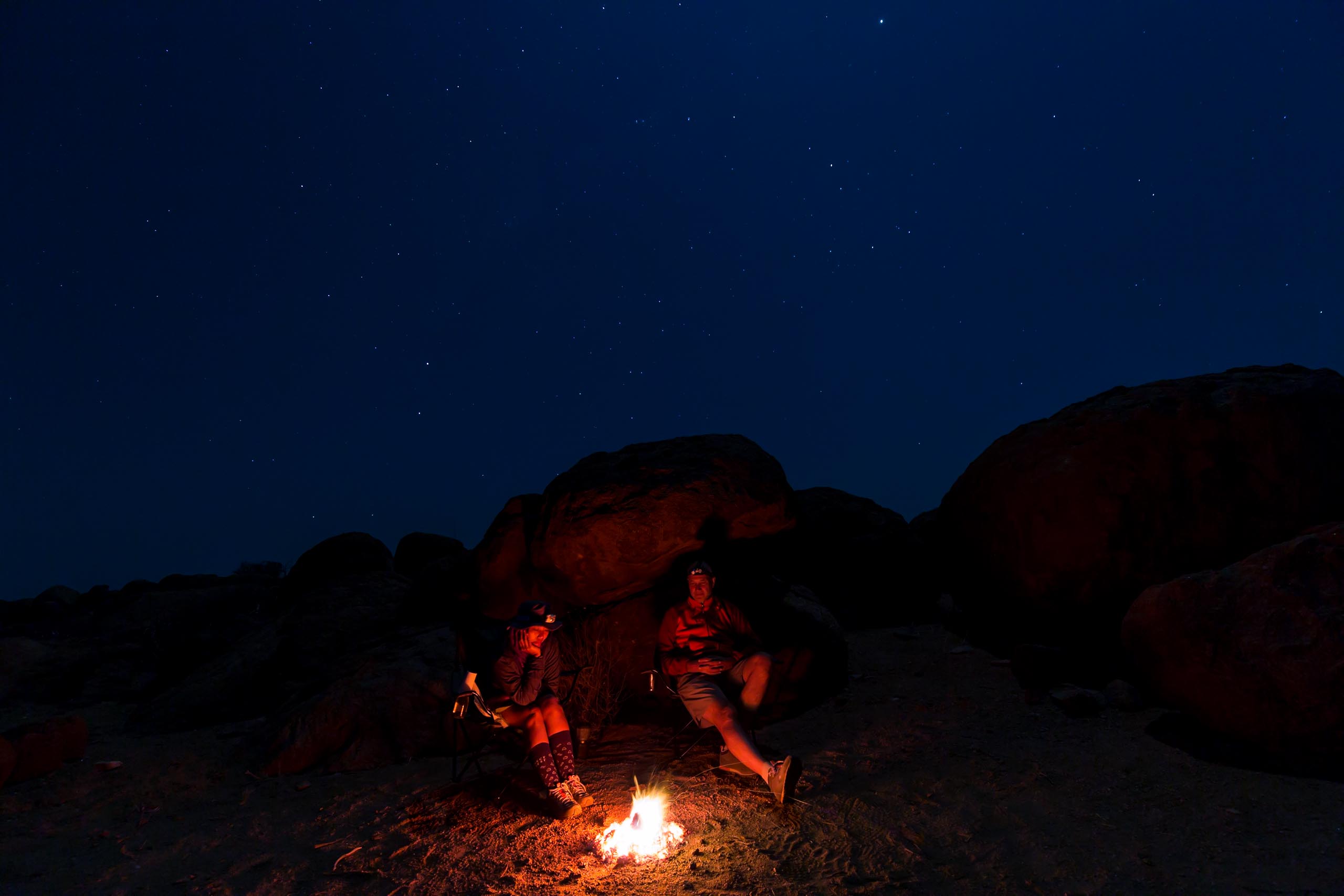 Namibia at its best! What to say…. A perfect night  xxx
Day 4 – 6 October: Doros area – Twyfelfontein – De Riet – Huab riverbed
Today we were planning to drive to the Aba-Huab riverbed, where last year we saw our first desert elephants. We first had to cross the plains around the Doros crater though, towards Twyfelfontein. It was only when we got to Burnt Mountain that we saw again other people, the only person we had seen in the last 30 hours was a guard at the Rhino Trust Camp.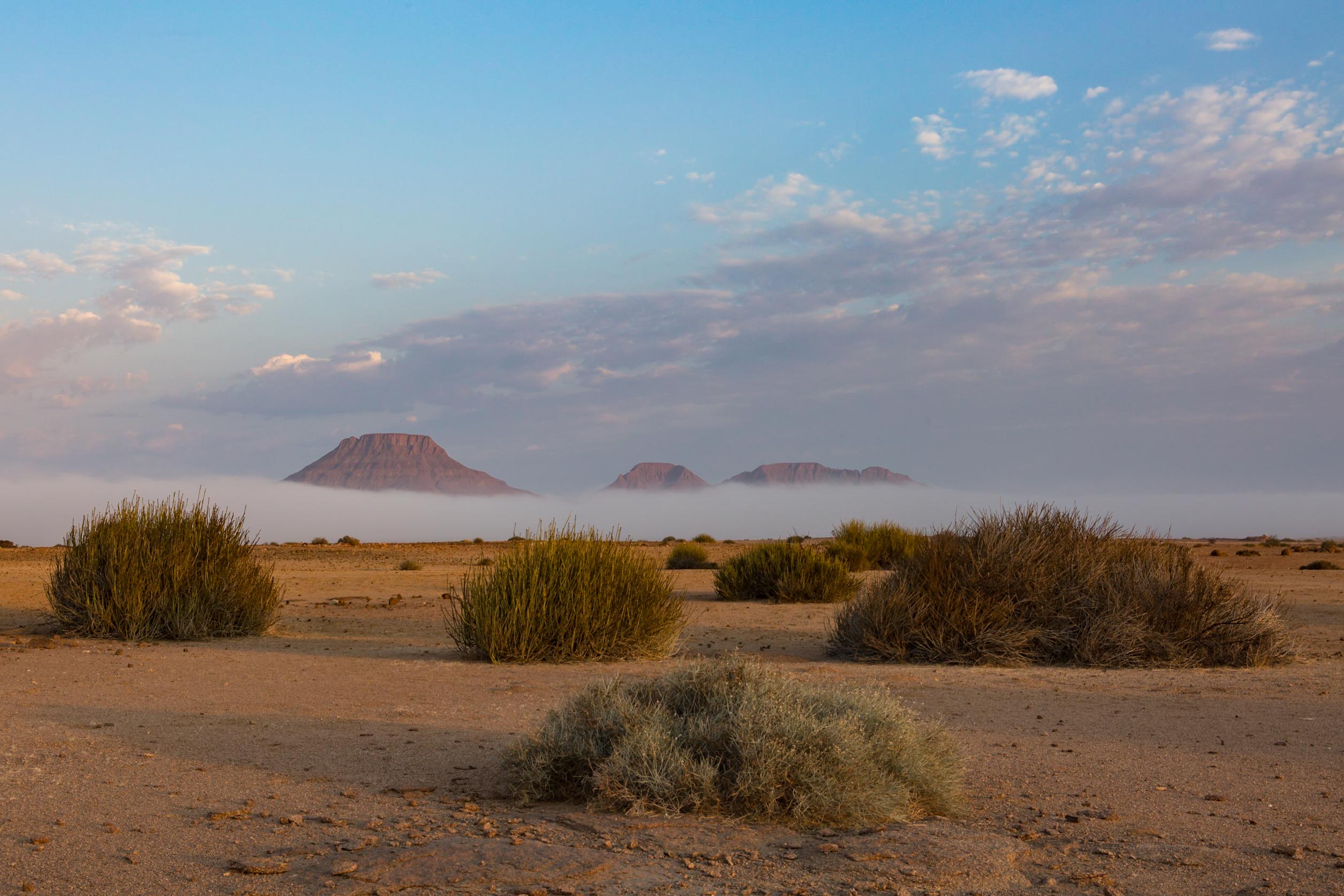 Early morning mist covered the plains, a scene I hadn't seen before in Namibia. Early signs that the rainy season was not too far out anymore. It hadn't rained here for almost 10 months.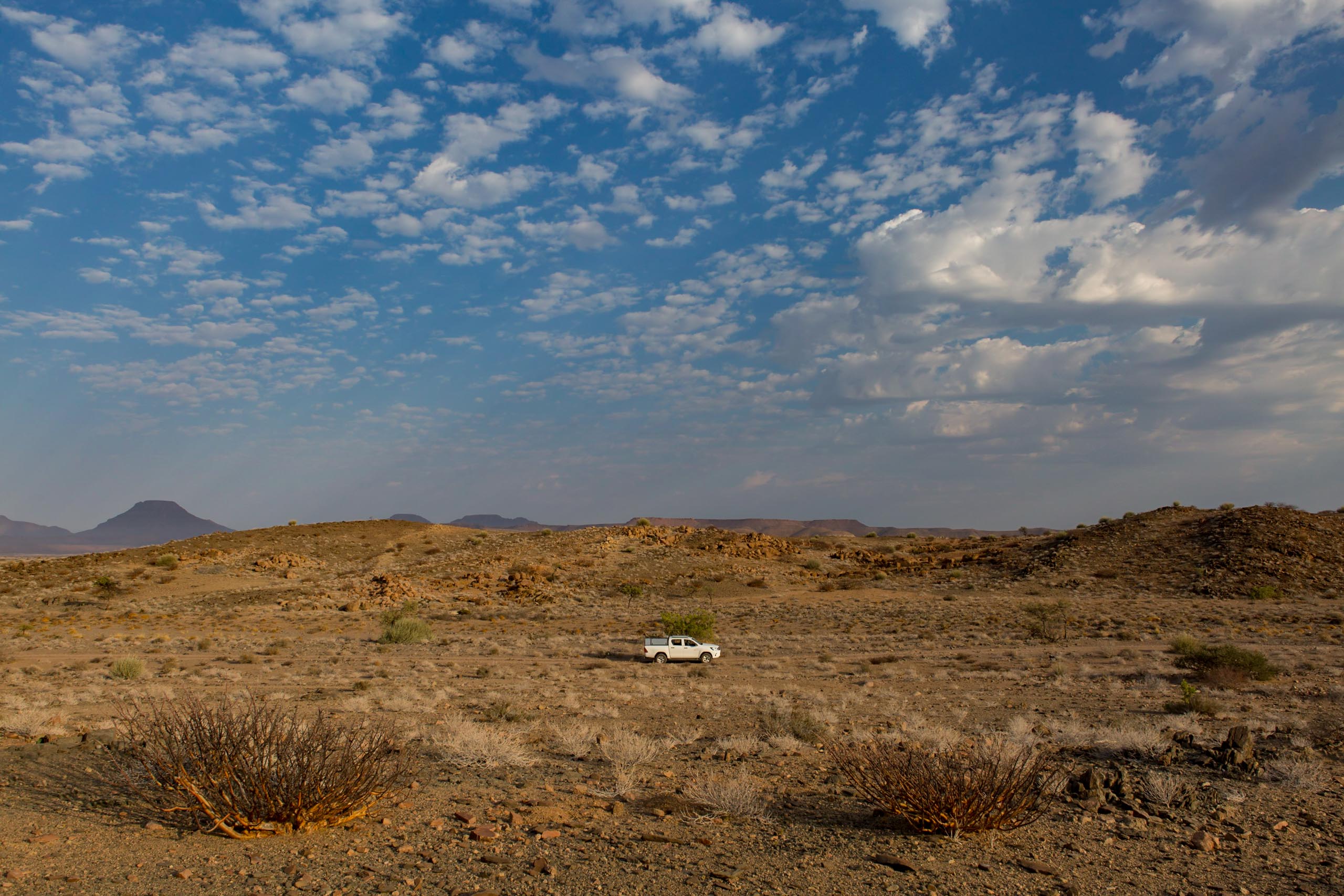 Somewhere between Doros crater and Burnt Mountain. Honestly..? We were a bit lost and had no idea where we were exactly, but that didn't matter. It was beautiful! Following our GPS would get us eventually to Twyfelfontein.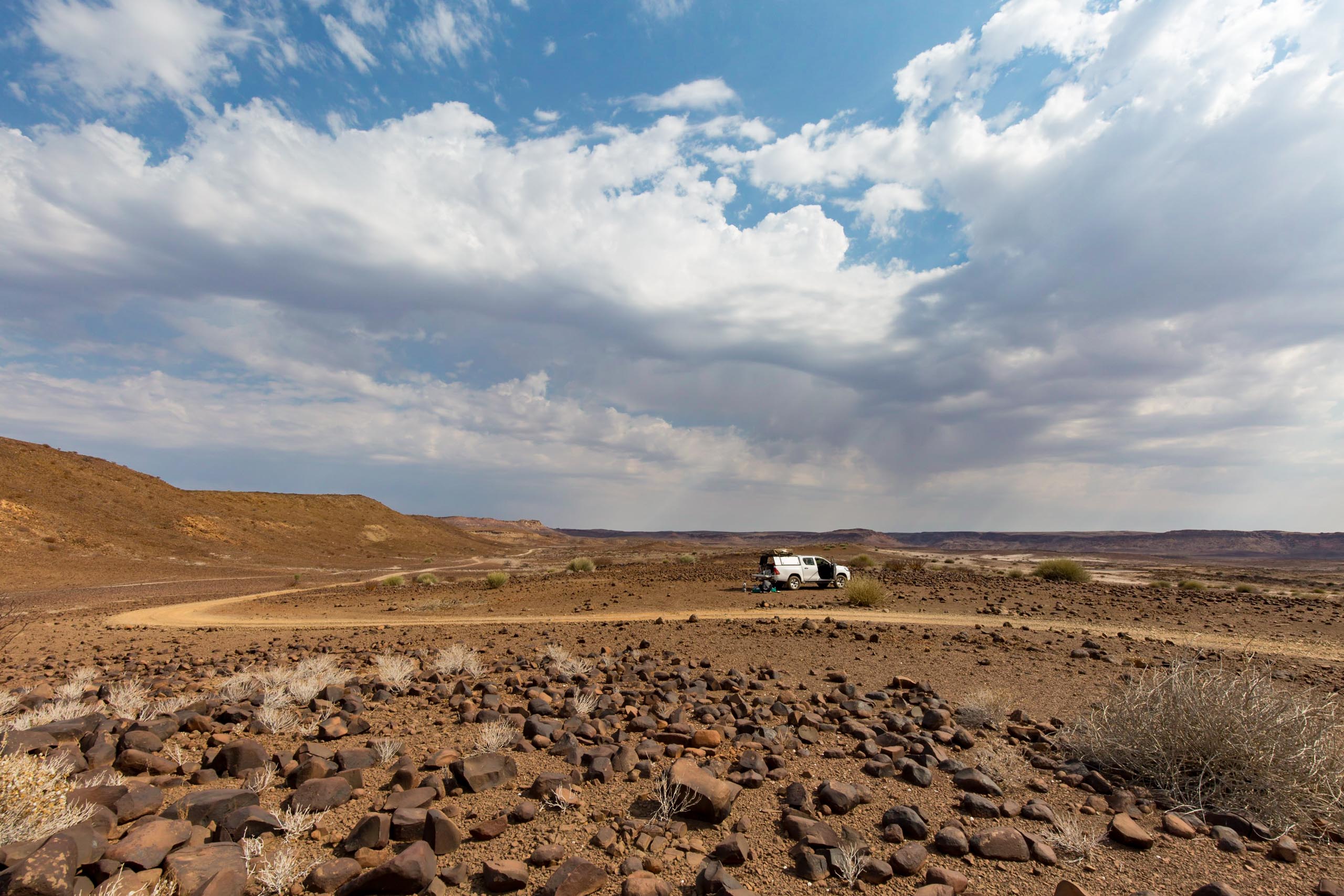 From Burnt Mountain we drove into the Aba-Huab riverbed, in search of desert elephants. No luck this time, so we decided to drive further upriver to De Riet, apparently an area with a high density of wildlife and occasionally also desert lions.